Arsenal fans on Twitter haven't held back in Mesut Ozil bashing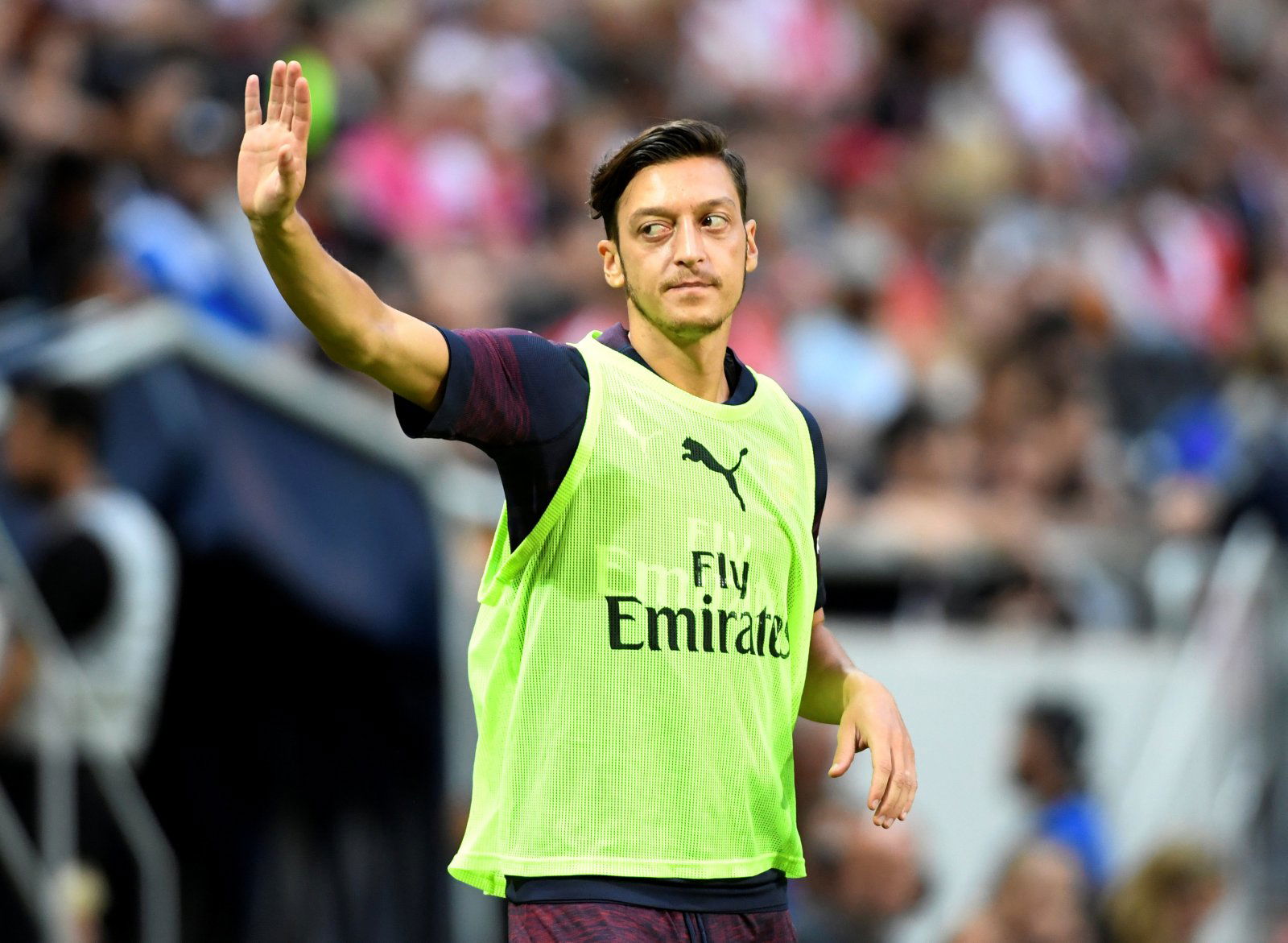 The Emirates is a dire place at the moment. The lap of honour that the players did on Sunday for Petr Cech and Aaron Ramsey at the end of the season would have been a much happier one had they managed to beat Brighton. That loss is just another reason why more than just that duo need to leave, and the Gunners want to see Mesut Ozil sold.
Sum his season up using 3 words.

_________
_________
_________ pic.twitter.com/ARyIRubGJ8

— AFTV (@AFTVMedia) May 7, 2019
After dropping a number of woeful performances, the Gunners have had enough of Ozil. Popular Arsenal fan account AFTV tweeted asking the fans to sum up the German's season in three words and some of the replies are golden. From the demands that he's sold to the ones point-blank slating him for his anonymous displays this season, the German took a serious grilling from the fans.
Whether or not Ozil is kept at the club this summer is yet to be seen, but considering how Unai Emery has slowly weaned him away from being their man and has used him sparingly you'd like to think that the veteran German's days in North London are numbered. If the Gunners had it their way he'd be let go right now if it was possible, and who can blame them considering he has a return of just five goals and two assists in the league this season.
You can see what the Gunners had to say about Ozil here:
Sell
This
guy

— Arpan Ghimire (@arpanghimire3) May 7, 2019
Overpaid.
Underperformed.
Disappointing.

— (@Dave9AFC) 7 May 2019
Sell him already

— Aisha Sharu (@SayyiSharu) May 7, 2019
Get another club

— EPG (@daksta007) May 7, 2019
Waste of wages

— Gooner Michael (@MichaelMarta99) May 7, 2019
Disappointing – anonymous- overrated

— Graham (@GP71107) May 7, 2019
Lack of Quality

— Soumik Nag (@SoumikNag2) May 7, 2019
A-bys-mal . There you have it.

— Nakalee (@odinaks) May 7, 2019
Need a replacement

— Tech Engineer (@EngineerNoteiii) 7 May 2019
Hindered by Emery.

— Papaya (@GoonerPapaya) May 7, 2019
@Adenski stealing a living

— Joe Linale (@JoeLinale) May 7, 2019
The Gunners have no doubt that Ozil is more a hindrance than a help at The Emirates and would all happily let him go to free up wages for some new summer signings.