Arsenal fans on Twitter in dreamland after leapfrogging Spurs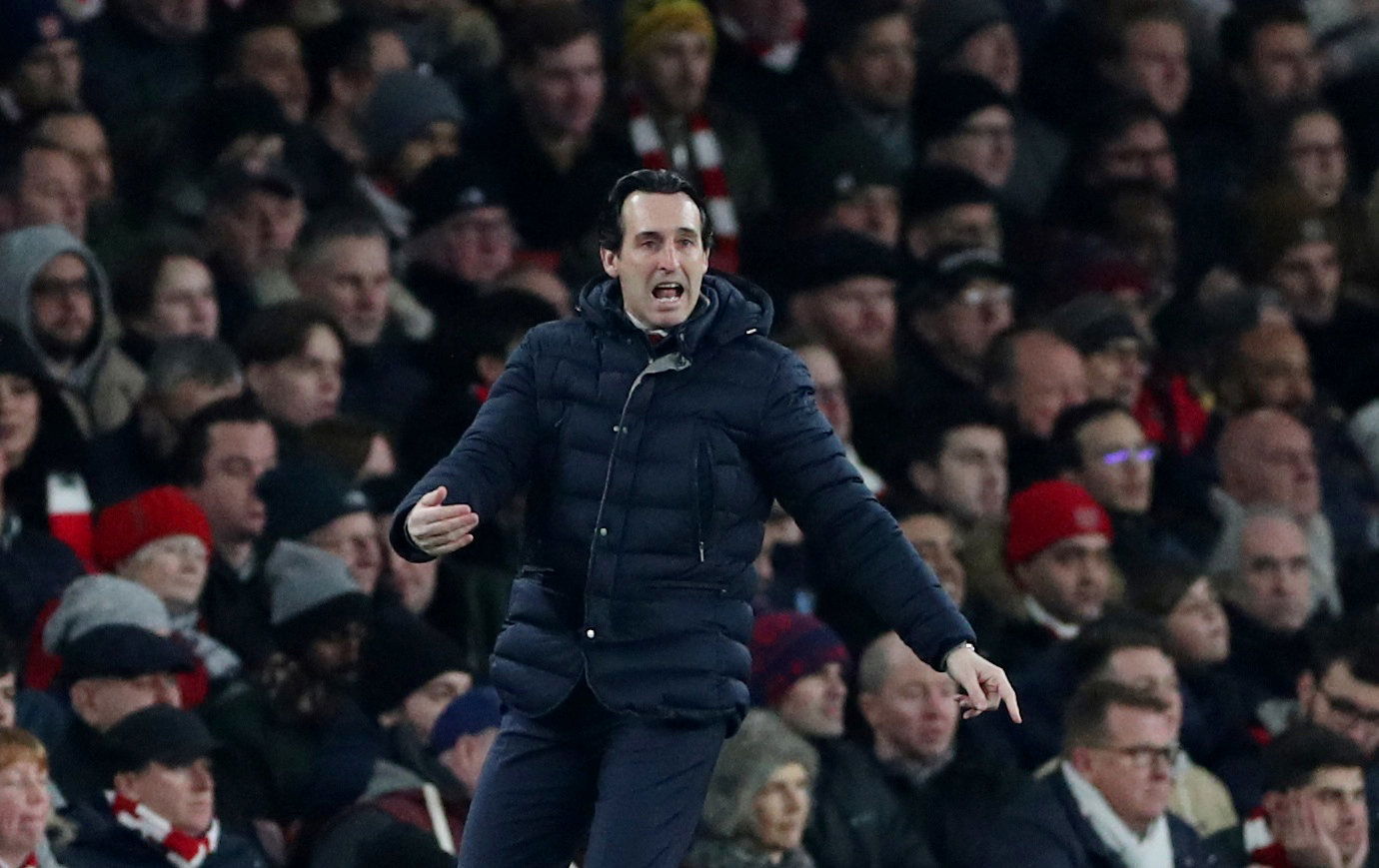 Arsenal fans will have been delighted with their win last night, not only did they manage to keep a clean sheet, a rarity for a backline containing Shkodran Mustafi, but they also leapfrogged their North London rivals Tottenham to 3rd in the process. Goals either side of half-time ensured the three points, and the Gunners are loving the bragging rights.
Movin' on up…#ARSNEW

— Arsenal FC (@Arsenal) 1 April 2019
Last night will have felt brilliant for the home fans, but they cannot afford to count their eggs yet. They still have six gruelling Premier League matches left to play this season, and with four of those on the road against the likes of Wolves, Everton, Leicester and Watford, nothing is guaranteed. Regardless, the fans will be backing Unai Emery and co to get them over the line, and love seeing themselves in 3rd.
Whilst the race for the top four intensifies, the Gunners also have the privilege of still being in Europe, and with a Europa League quarter-final tie against Napoli on the horizon there is still plenty of football left for the North Londoners this season. In an ideal world they'll see themselves finish above Spurs in the top four and win the Europa League, but whether or not they can manage the lofty feat is still up for debate and for now, they'll stick to celebrating being in 3rd.
You can read the Gunners' celebrations below:
Spurs were 10 Points Ahead and Now were above them sitting in 3rd.
TEARS TO MY EYES

— Reekz (@ReactzR) 1 April 2019
Its happened again

— JayUG (@_Smithy57) 1 April 2019
Up to 3rd and leapfrogging the Spuds.

— Jahan Miah (@AllAboutTheAFC) 1 April 2019
Above Spurs

— Tai Aka Ty (@ClockEndTy) 1 April 2019
Great atmosphere at the Emirates.. Top game.. Back to our rightful place #ChampionsLeague

— Samira Harek (@samira_harek) April 1, 2019
Dear Arsenal thank for wonderful game.
3rd is ours now

— Musiba karangi jr (@MusibaJr) April 1, 2019
Let's just keep the momentum #COYG

— Gift of A Gunner. (@giftofagunner) April 1, 2019
| ̄ ̄ ̄ ̄ ̄ |
| Happy |
| St. |
|Totteringham |
| day |
| _____|
(__/) ||
(•ㅅ•) ||
/   づ

— Nithin N (@Fabinthin04) April 1, 2019
The Gunners will be living off of last night until they're back in action against Everton on Sunday and will just be desperate to keep their place above Tottenham until the end of the season.