Arsenal
Arsenal fans on Twitter keen to avoid 60-million euro swoop for Nicolas Pepe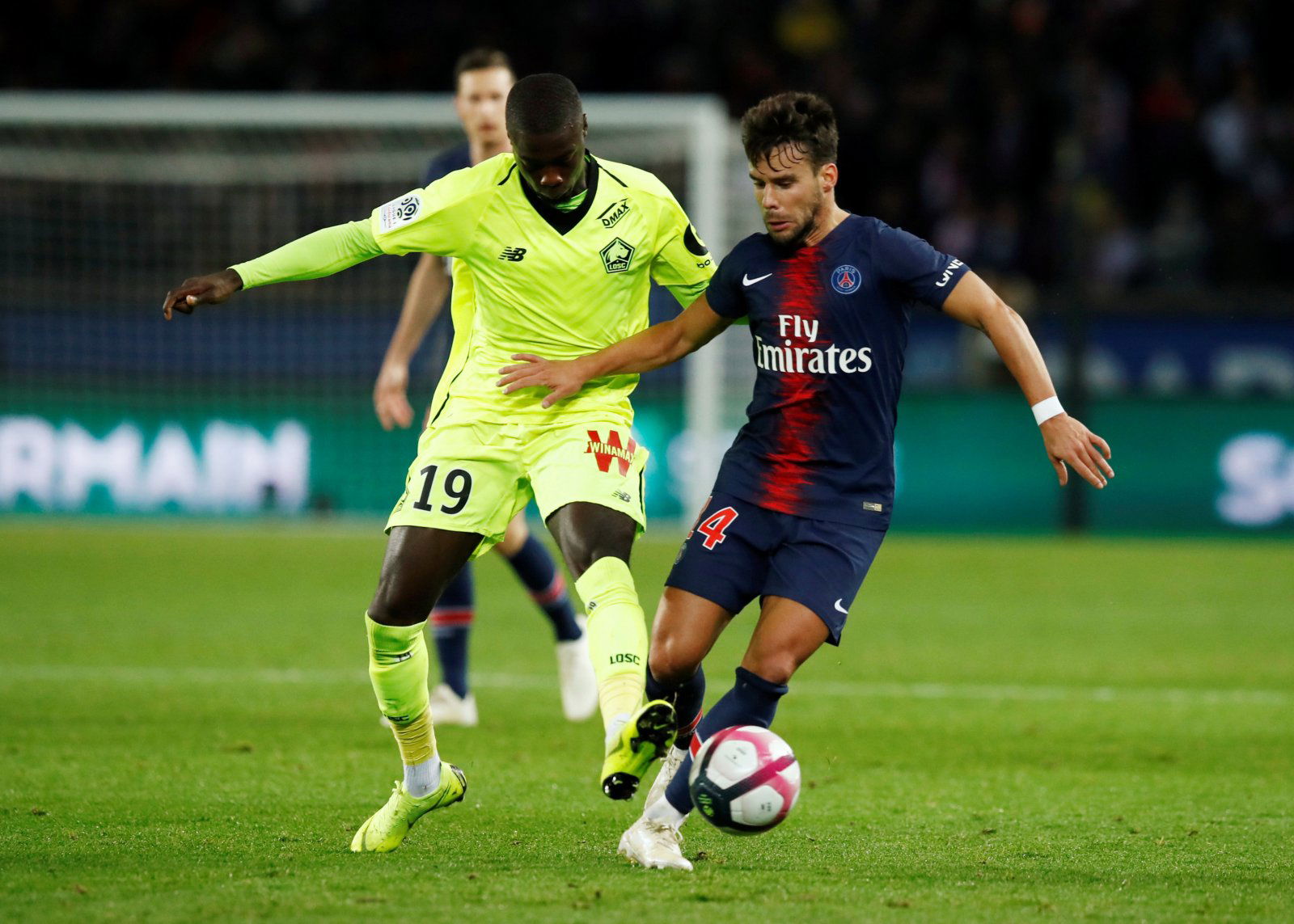 Unai Emery won over the trust of the Arsenal supporters in the transfer market when he swooped for Lucas Torreira in the summer and now the fans are ready to let him throw money at anyone he wants to sign. That man at the moment seems to be Nicolas Pepe and France Football, via Inside Futbol, have claimed that it will cost them near 60 million euros.
Arsenal are one of the clubs who are most interested in Nicolas Pepe, with Lille looking for around €60m. [France Football] pic.twitter.com/nQ81n5Xu3d

— AFTV (@AFTVMedia) 11 December 2018
The Gunners will be having a quick look at Pepe's Transfermarkt page to try and clue themselves up on the winger, and the fact that he's bagged himself 11 goals and seven assists in 18 games in Ligue 1 for Lille this season will be something that they'll be pleased with. However, that doesn't mean he's instantly worth 60 million euros and the supporters would much rather see that money pooled into more problematic areas.
The defence is definitely more of an issue than the attack at The Emirates. Plugging the hole at the moment is the experienced Sokratis Papastathopoulos, and with the Greek defender being 30-years-old it looks like Emery is just buying himself time as he prepares to get himself the next best defender in the world of football, with players like Kalidou Koulibaly and Milan Skriniar the name on the lips of the Gunners.
You can read the Gunners' verdict on the Pepe rumours here:
If we add 15m we can get the proven Dembele from Barca

— SA_Gooner (@SipheleleQalaba) 11 December 2018
60m better spent on a new CB. Goals have not been the issue, it's the defense that's the issue

— DubNation (@OneDubsNation) December 11, 2018
we should go for Bailey, Lozano or even Dembele. Also get a much needed CB as the defence has been an issue

— timur salih (@timur_salih) December 11, 2018
Hope he isn't another Yaya Sanogo

— SAMY (@futobolica) December 11, 2018
He doesn't worth even 30m I see him week in week out m,very clumsy and falls at the slightest 50/50 save the money.

— Nasrudin (@Aslinasircade) December 11, 2018
These days every player is 50 mln +. This is madness. He can be flop like Gervinho. We need a winger but I am sure Nelson is not far off this guy.

— S_100EV (@100evS) December 11, 2018
€60 mill for a sanogo upgrade.

— عبدالمجيد ابن محمد (@SheffRealist1) December 11, 2018
€60m what?! In the words of Piers Morgan they "must be smoking laughing gas"

— _GriniKing_ (@KingH3rc) 11 December 2018
The Gunners are loving life under Emery, but aren't too sure about signing Nicolas Pepe from Lille for such a price tag.
Like what the TT have on offer? Sign up for more notifications!