Arsenal fans on Twitter keen to see Kai Havertz eventually takeover from Ozil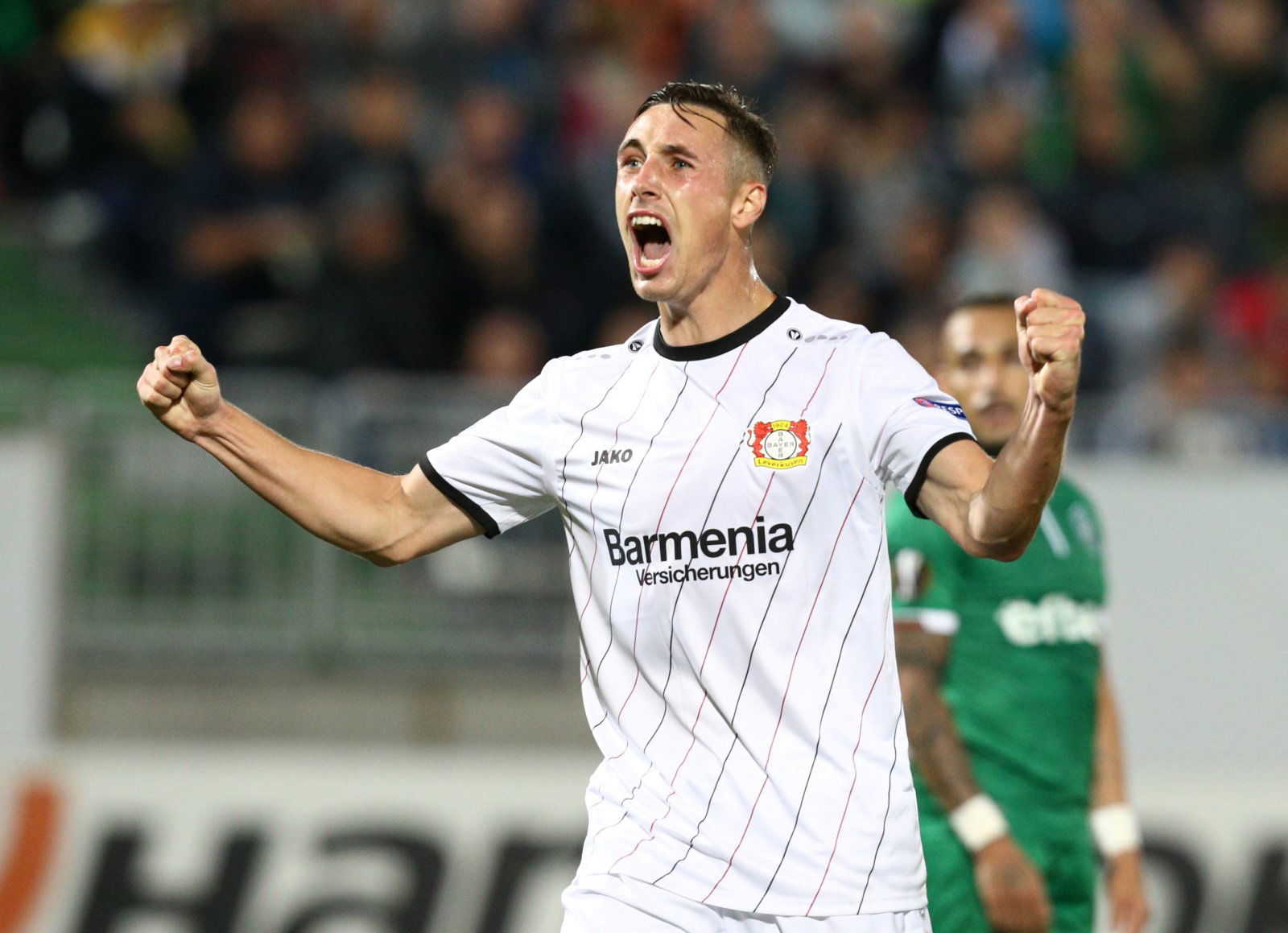 Mesut Ozil turned 30-years-old yesterday and it seems that Arsenal fans are already thinking ahead to life without the German midfielder. On Twitter, one Arsenal fan asked the question of when their creative German is gone, who should replace him? The tweet received a lot of responses from fans and it looks like the Gunners all agreed that Kai Havertz would be the best option.
QUESTION: When the day comes that Mesut Özil leaves Arsenal, who do we replace him with?

Would love to hear your thoughts, so privileged to be able to watch a genius like him at the Emirates pic.twitter.com/sD1fyJsU8Z

— C (@ArsenaIEditor) October 15, 2018
Havertz may not be a name that a lot of Arsenal fans know, but it's one that they really should. The 19-year-old German has been plying his trade for Bayer Leverkusen's senior side since he broke through their academy in summer 2016 and with a Transfermarkt valuation of £31.5 million, it's clear that the young German is doing something right. He's also picked up a cap for Die Mannschaft already and looks like the heir to Ozil's throne.
Both Germany and Arsenal could replace Ozil with Havertz, especially seeing as Ozil has closed the door on his national team indefinitely. There's no doubt that a player of Ozil's ilk is hard to replace but Havertz ticks all of the boxes. He thrives both out wide and in the middle, has an eye for goal and he sees the whole picture when out on thy pitch, despite the fact he's only 19. Already this season he's left his mark, scoring three goals and registering an assist in just two games in the Europa league for his side.
You can read The Gunners' verdict on their ideal Ozil replacement here:
Kai Havertz.

— ewan (@afcewan) October 15, 2018
Considering the type of player Özil is he probably has a good few years left. Number 1 pick would be Kai Havertz but if Angel Gomes fulfils his potential we could try to snatch him from United

— Ross (@RW170801) 15 October 2018
Kai Havertz. Has a very similar playstyle to Ozil, and thrives out wide as well. Would be a proper complete signing for our club.

— Mayank Bhasin (@Mayank_Bhasin) October 15, 2018
Kai Havertz

— Cheveryn (@cheveryn) October 15, 2018
Only Kai Havertz

— Matan Bitton (@BittonMatan) October 16, 2018
Kai Havertz could be nurtured, but if we need a replacement right now, I'd like Fekir to play as an advanced No10.

— Camilo (@GoonerCOL) October 15, 2018
Havertz or Almiron

— shaun (@AllezLesGunners) 15 October 2018
The Arsenal fans on Twitter seem convinced that Havertz is their man for Ozil to pass the torch too and they'll love to see Unai Emery sign him in the next few years.