Arsenal fans on Twitter keen to see the youth given a chance later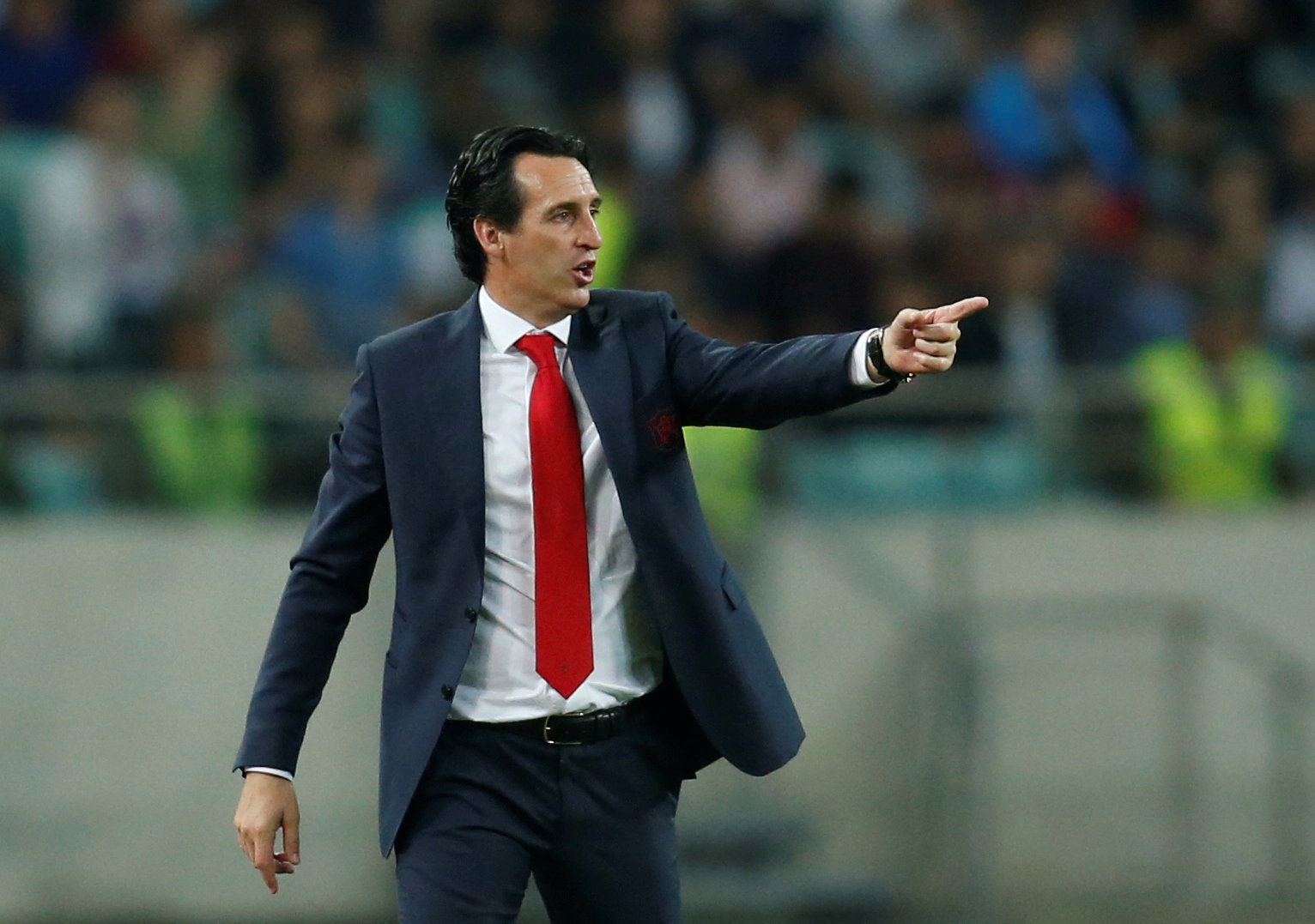 Arsenal will be facing Blackpool in the Carabao Cup 4th round tonight at The Emirates and with the domestic cups normally comes wholesale changes to Premier League side's lineups. AFTV tweeted asking the fans who they wanted to see in the side tonight, and the fans want to see the youngsters.
Three players you'd like to see start tonight are:

___________
___________
___________ pic.twitter.com/U1uRP6b2Ev

— AFTV (@AFTVMedia) October 31, 2018
Arsenal have some incredible young talents at the club at the moment. The Likes of Emile Smith-Rowe, Matteo Guendouzi and Eddie Nketiah are just a few of the names who the Gunners have been throwing around ahead of their clash against Blackpool in the cup tonight. The League One side will be a good test for some of the Gunners fringe players but it's still a game that the club simply has to win.
Unai Emery's side have been gifted with one of the supposedly easiest draws of all the big sides and if they can get past The Tangerines then a quarter-final tie will await them and with it a real chance of claiming the first piece of silverware available this season. Last season saw Arsenal fall at the last hurdle in this tournament, losing 3-0 to Manchester City in the Wembley final, and winning it this year would be a great first move from Emery.
You can read The Gunners' verdict on who should play later here:
1) Eddie, 2) Smith-Rowe, 3) Ainsley if he is fit enough

— Jamie FÖrever YÖung (@JamieAppleYoung) October 31, 2018
Nketiah, ESR and Welbeck

— Polo Maruwa (@polomaruwa10) October 31, 2018
Maitland-Niles
Smith Rowe
Nketiah

— Christian Silvestre (@csilvestre09) October 31, 2018
Iwobi
Niles
Eddie

— Vengaadesh (@Venomesh) October 31, 2018
1. Smith Rowe 2. Eddy Nketiah 3. Maitland – Niles

— Let's Talk Arsenal (@DamnDannyWelbz) October 31, 2018
Smith-Rowe, Nketiah and Kolasinac (trained back with the first team)

— The New Era (@Emerys_Elite_11) October 31, 2018
Nketiah, Smith-Rowe, and Iwobi as a moral booster.

— CIE SYNERGY LTD (@Chyka_Innocente) October 31, 2018
1) Eddie 2) Smith Rowe 3 ) Martinez

— Julienbiddulph (@Julienbiddulph) October 31, 2018
I'd like to see Jenkinson

— Wiz (@TheGentWiz) October 31, 2018
The Gunners will be keen to get a win tonight but would like to see it done by the youngsters.