Arsenal fans on Twitter left devastated as Ramsey's season seems over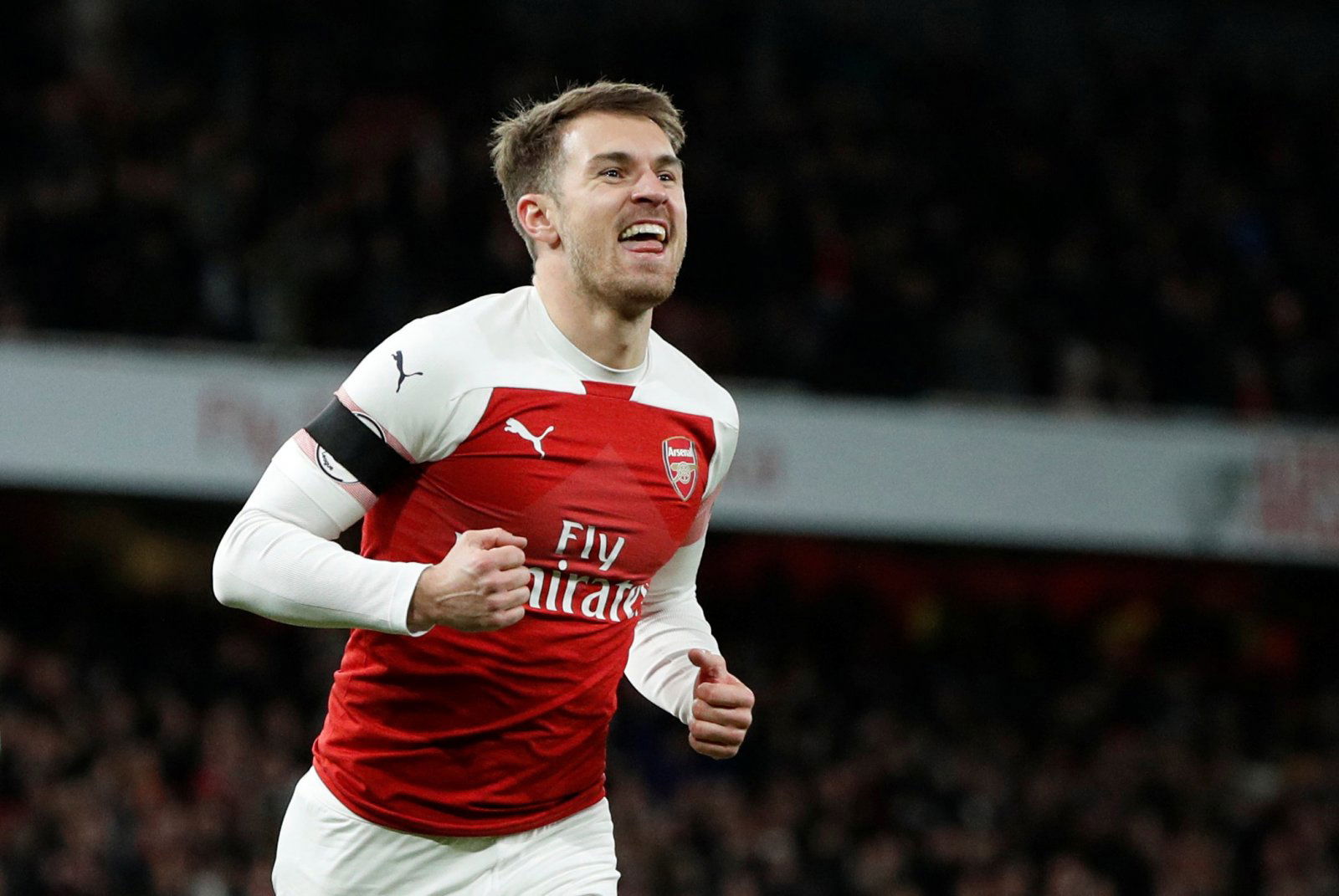 Arsenal fans have been through a lot with Aaron Ramsey. The Welshman has suffered some horrific injuries, with the main one being that shocking leg break, but he has continually bounced back, scoring three FA Cup final winning goals. Now, though it seems he's played his last game for Arsenal, leaving plenty of the Gunners gutted.
Aaron Ramsey has been told he won't play again this campaign.

His injury is a season-ending one, and has therefore played his last game for Arsenal.

Gutting. pic.twitter.com/xqZfnferBR

— AFTV (@AFTVMedia) May 1, 2019
There are no other players in the Arsenal squad that can do what Aaron Ramsey does. The midfield maestro will be a massive asset for Juventus and the fact that they've been able to add the Arsenal man to their already star-studded squad is mightily impressive, especially seeing as he hasn't cost them a single penny before wages. You'd think that he should be fit to start in the 2019/20 season too, another added boost for the Italian champions.
That is one luxury that the Arsenal fans now don't have. Ramsey suffered a hamstring injury against Napoli in the Europa League quarter-final second-leg, featuring for around 30 minutes before needing to be withdrawn. Now, according to the BBC, he's played his last game for the club and will be moving on to Juventus without getting the send-off that all of the Gunners believe he deserves.
You can read the Gunners' verdict on Ramsey's blow here:
The only true gooner in that team.

— xavier_2flyy (@xavier_2flyy) May 1, 2019
Oh wow! Sad to hear. I wish him the quickest of recoveries, and the very best in Juventus. He has served us, ever so well. #Rambo #Legend

— Douglas Daniels A. (@d2ata) May 1, 2019
So gutting. Gonna miss him so much

— Jameca (@InEmeryWeTrust2) 1 May 2019
Absolutely gutted!

— Mugambe Daniel Snr (@MugambeD) 1 May 2019
Devastated the worst bit of business al season

— Paul (@UkBulleTSpongE) May 1, 2019
There probably goes our Europa chances.

— Time to Work (@IdowuOpeAlege) May 1, 2019
End the season now then we are terrible without him

— Darren Gough (@DazzyGeezy) May 1, 2019
Awful feeling could cost us big time

— james o brien (@jimibounce82) May 1, 2019
this has just spoilt my holiday

— Tendi (@tendelanani) 1 May 2019
The Gunners cannot believe that they've seen the last of Ramsey in red and white and will be absolutely dying for the Welshman to make a miraculous recovery for a potential Europa League final.