Arsenal fans on Twitter left frustrated by Ozil situation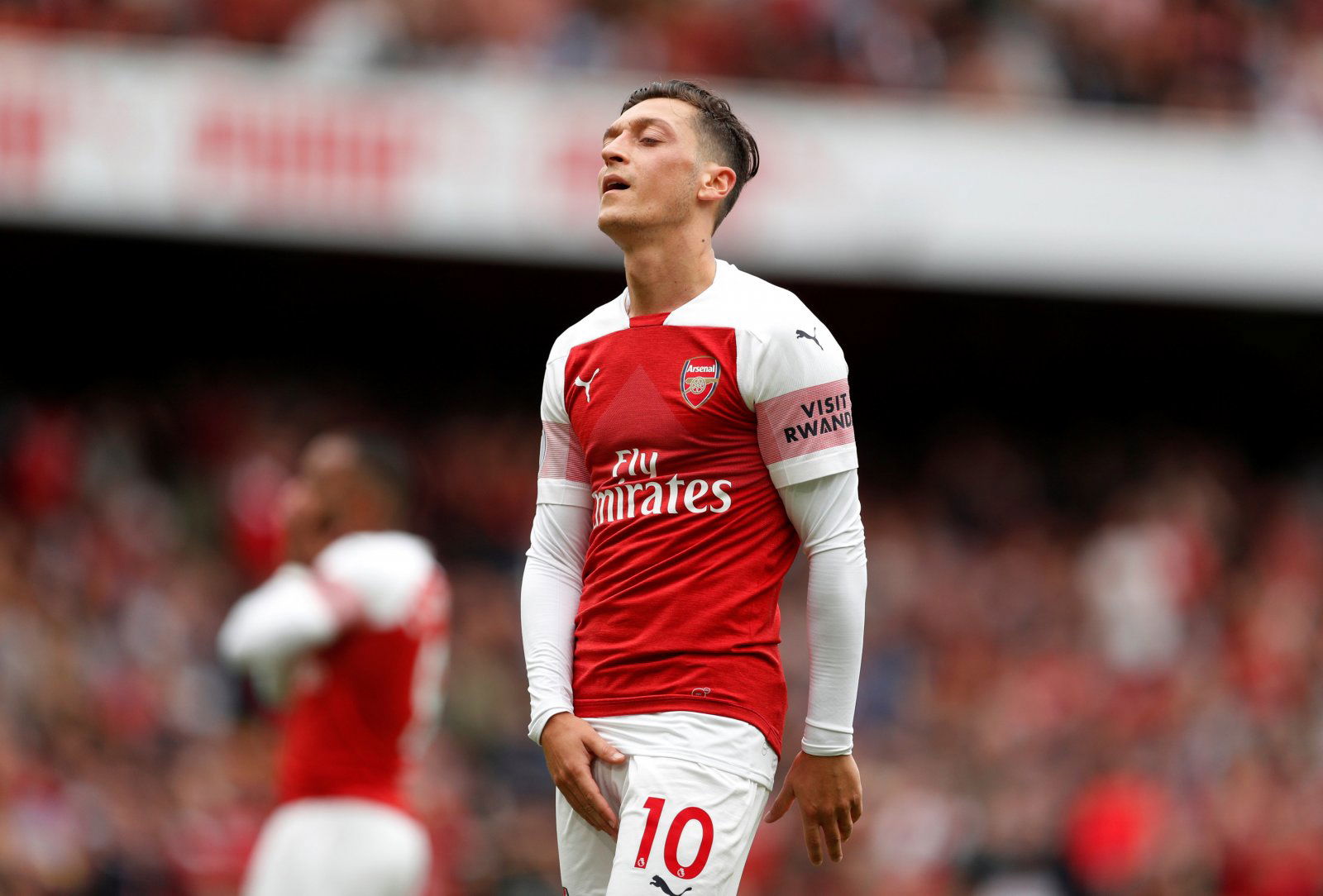 Mesut Ozil really is living the life at the moment. The German midfielder is on a massive wage at Arsenal, plays near enough whenever he wants and gets to live in a fantastic city in London. So for his agent to come out and claim, via Goal.com, that Ozil is happy and wants to see out his contract at the club is far from a surprise.
Ozil's agent Dr. Erkut Sogut speaking to goal: "Mesut signed a new contract last January because he saw his future at Arsenal and nothing has changed in his mind. He wants to stay for the duration of that contract and maybe even longer."

— LTArsenal (@ltarsenal) 2 January 2019
At the age of 30, Unai Emery will need to be careful with how he goes about handling Mesut Ozil. The German has two years left on his contract but recently Emery has left him out of the squad for 'tactical reasons', and with a couple of small niggling injuries added on top of that, the German has featured only 13 times out of a possible 21, despite the fact he earns more than any other player at the club.
A lot of the Gunners would love to see the German leave the club soon. His work rate just doesn't reflect his wage and that is becoming more and more evident every time he takes to the pitch. If Ozil was able to change big games with goals and assists then it would be different, but he can't even manage that. Any sort of deal would be jumped on by a lot of fans, but for now, it looks like he'll be staying at the club for even longer.
You can read the Arsenal fans reaction to the Ozil situation here:
What would he leave.. he's on 350 bags a week, living in London, picks and chooses the games he wants and can play as much Fortnite as he wants. It's win win for him .

— Ali D Gooner (@ali_gooner) January 2, 2019
Yeah? then why not just lower wages by at least 50k so he can help the club out until we're back in CL? we could actually keep ramsey with it ffs

— Jet, sometimes I (@overlord_jet) January 2, 2019
#Ozil has done us so many good but he can now leave please. We can't keep dealing with guys who are almost not consistent. We need a couple of special talents. #LFC sold #Coutinho for funds to build a solid and consistent team. Today can we can all see the results.

— Aje Oluwaseyi Moses (@afeboo655) January 2, 2019
Because only Galatasary and China came for him….

— Gift (@HolyCaball) January 2, 2019
So be it, still think Unai should come out and give fans the total truth. Regardless we must get behind him and the team!

— fretcoq (@JekCynical) January 2, 2019
Not longer please. We need younger long term replacements and the wages really eat into our budget and structure.

— MJ (@Mj_MemeLord) January 2, 2019
So in other words in 5 years time we will be having the same scenario all over again with Ozil and he'll be leaving on a free same old arsenal

— TaxiGeorge (@TaxiWalsh27) 2 January 2019
Well he needs to start pulling his finger out then

— clifford warren (@cliffor46148214) January 2, 2019
The Gunners are desperate for some action to be taken regarding Ozil, and some would love to see Emery cut his losses and sell the German.