Arsenal fans on Twitter loved these comments from Emile Smith-Rowe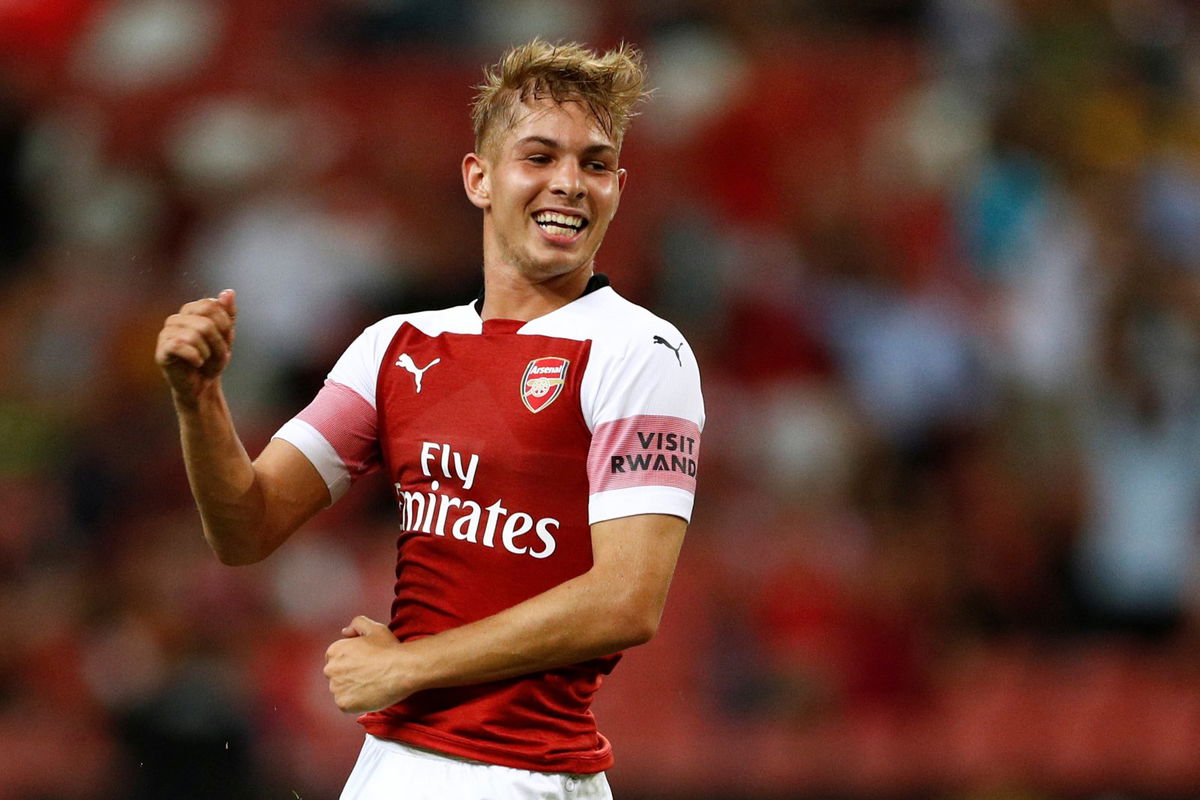 Arsenal fans are all aware by this point that they have a real gem in Emile Smith-Rowe. The youngster is a superb attacking midfielder and he will blossom into a world star one day, and it seems he wants to do as an Arsenal player after his recent comments about turning down to Barcelona to stay with the Gunners.
Smith Rowe reveals he rejected Barcelona:

'I used to watch that Barcelona team – Xavi, Iniesta, Messi, when they were in their prime. So when I found out that they were interested, I was very happy but I can't explain to you how much I feel Arsenal is the right club for me.' pic.twitter.com/WZDJ3eiGga

— LTArsenal (@ltarsenal) 13 December 2018
Arsenal have suffered before when it comes to losing out on players to Barcelona. Both Cesc Fabregas and Alex Son have left the club in previous years for the Catalan side and the recent comments from Emile Smith-Rowe, where he's claimed that he 'can't explain how much that Arsenal is the right club for him'. Things can change quickly in football and loyalty is hard to come by these days, so the fact that the Gunners have ESR to stay is a blessing.
The 18-year-old has previously been likened heavily to Manchester City's Belgian sensation, Kevin de Bruyne, for the way that he plays, getting between the lines and making himself a serious goal threat, which the Gunners have already see this season. In pre-season, the youngster scored a great goal against Atletico Madrid and even in the normal season, he's scored his first three Arsenal goals already, in the Europa League and Carabao Cup.
You can read the Gunners' thoughts on Smith-Rowe's latest comments here:
Im telling you this guy will get a statue outside the Emirates.

— aubazette (@Ahmed138041861) December 13, 2018
Man had barca chasing him

— UNAI2K18 (@MK_1997som) December 13, 2018
Loyalty at its very very very best.

— Gooner Brian (@goonerbrianAFC) December 13, 2018
He's a gem, Emery shd give him more game time in EPL.

— Kiko (@Yunus_Kiko) December 13, 2018
This guy will play a massive part in the years ahead at Arsenal!

— Carl Wilson (@CarlWil42543044) December 13, 2018
Legend penging boys

— Harun NDL (@LethalOzil) December 13, 2018
Only if Alexis had half his loyalty….

— George Anand (@Geo_boy03) December 13, 2018
Even more of a legend already!!

— North Surrey Militia (@pursey_robert) December 13, 2018
His dream was always to play Qarabag on a Thursday.

— SWR (@samrees7) December 13, 2018
The Gunners loved these words from the youngster and will hope he can shine in the coming years like they've touted him to.