Arsenal fans on Twitter make Lacazette comparisons when watching young Trae Coyle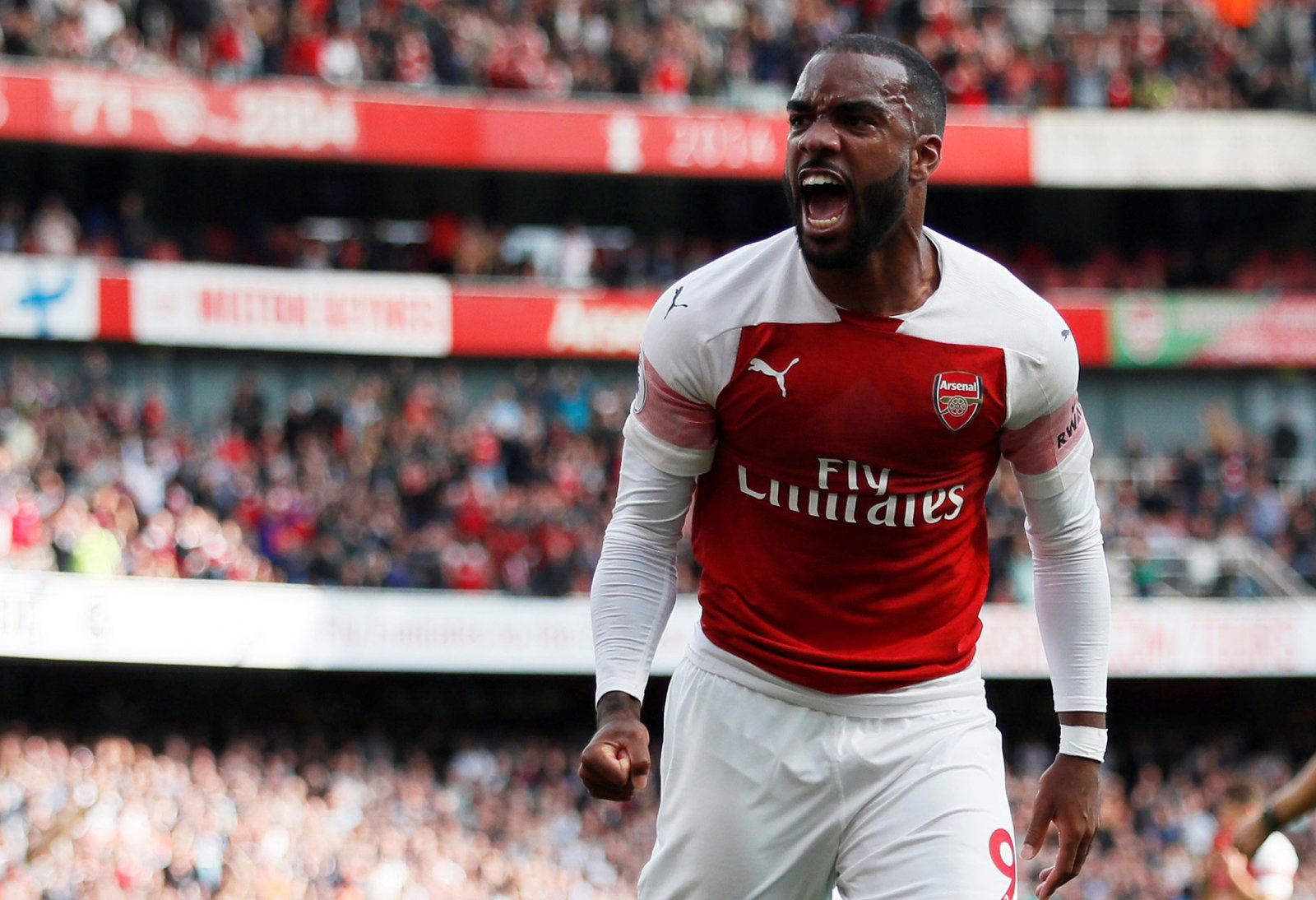 Arsenal fans have been given an incredible season so far with the likes of Pierre-Emerick Aubameyang and Alexandre Lacazette scoring goals for fun. However, one day the pair will be split up and the fans will have to rely on someone else to grab goals, and young Trae Coyle is the man the fans think can be their next Laca.
Hat-trick hero Trae Coyle #AFCU18 pic.twitter.com/csci7LX5FE

— Arsenal Academy (@ArsenalAcademy) 30 March 2019
The ice-cold nature, deadly finishing and incredible awareness that Alexandre Lacazette possesses make him one of the best strikers in the Premier League and the Frenchman deserves all of the recognition he's been getting as of late. At 27-years-old, he has plenty left in the tank too, yet one day he will have scored his last Gunners goal, and after seeing Trae Coyle bag a treble yesterday the fans think he can be their ideal man to carry on when Laca is gone.
Scoring a hat-trick is always special, yet for Trae Coyle, none of his goals were celebrated as he bagged the fifth, seventh and eighth goals in an 8-0 win over Swansea City in the U18 Premier League. By trade, Coyle isn't actually an out and out striker and is often deployed in an attacking midfield role. However, at just 18-years-old there is still a long way the youngster can go and a converting him to become a #9 and a goalscorer isn't out of the question.
You can read the Gunners' thoughts on the youngster here:
This has got to be the next Lacazette

— Tony Thompson (@1Tonythompson) 30 March 2019
Looks like a mini Lacazette. Excellent hat trick

— Eds Arsenal Views (@Arsenal_Views) March 30, 2019
Very Laccazette like in his technique, he looks like the part, strong and physcial. Lovely goals & assists.

— Gregg Lamb (@lambgregg1977) March 31, 2019
Plays just like @LacazetteAlex

— zegz moore rash (@racyrash) March 31, 2019
Is he young Lacazzette mixed with Aguero?

— Modirwa (@Modirwa_E) March 31, 2019
Laccazette junior

— osas igbinedion (@osasofficial12) March 31, 2019
@LacazetteAlex 's brother?

— Arslàn Abŕahęem (@AbraheemArslan) March 31, 2019
The Gunners would love Coyle to be their next Lacazette and at such a young the 18-year-old could still become anything he wants to be.