Arsenal fans on Twitter over the moon with Leno's assured performance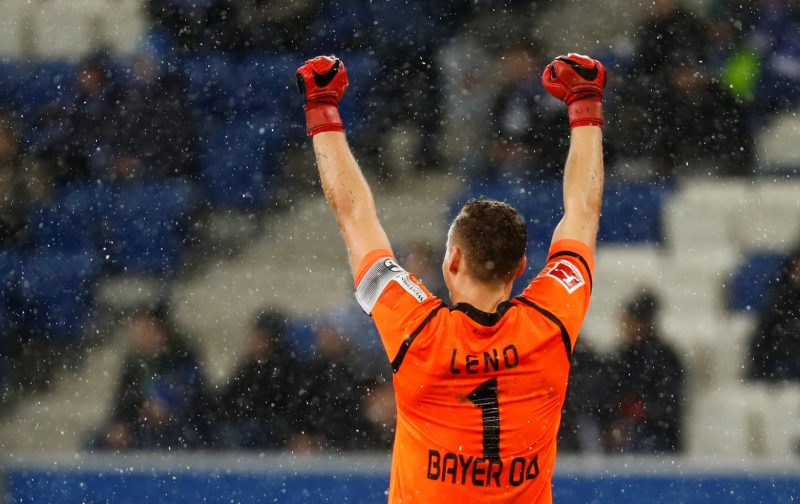 Arsenal have been lacking a quality goalkeeper for years. The Gunners have needed someone they can rely on between the sticks and in Bernd Leno they have just found that person. The German shot-stopper was sublime against Leicester City and deserves all the praise he's been getting.
Can everyone take a moment and praise Bernd Leno for his performance today? Top notch distribution and reading of the game. His handling is so good too. Made a really good save in the first half. A real talent.

— LTArsenal (@ltarsenal) 22 October 2018
Leno signed for Arsenal over the summer but his move was overshadowed as Jack Wilshere left the club on the same day he was announced. However, there was nothing that could overshadow his performance against Leicester yesterday as he produced a fine save to deny Harry Maguire early on. The only reason he was beaten was because of a Hector Bellerin own goal and even after conceding he looked just as assured.
The ex-Bayer Leverkusen man looks to be the real deal and the supporters were delighted with his distribution, reading of the game and his handling on a night where it easily could have gone wrong against a plucky Leicester side. The only blot on his record was a corner which he came out for and was left in no-mans land as Wilfred Ndidi crashed a header off of the bar. However, the Arsenal fans won't remember that and will instead just be delighted with the German's commanding display.
You can read The Gunners' verdict on Leno here:
Very good display. Lucky to get away with their header that hit the bar, as he was caught in no mans land. Overall, impressive display.

— Adam Keys (@_AdamKeys) October 22, 2018
So close to saving the own goal too

— – (@RegistaXhaka) October 22, 2018
I love the fact that he is comfortable with the ball at both feet.

— Pain In The Arsenal (@PainInThArsenal) October 22, 2018
We will ignore the flap at a corner. Other than that was faultless

— Craig Thomas (@Craig39381577) October 22, 2018
Radio talked up that Leno save big time. He is a talent. Well spotted Emery or whoever brought him to AFC #AFC #ARSENAL

— Graham Perry (@arsenalcircular) October 23, 2018
Bernd Leno unreal GK.When Cech returns, Emery will have a problem to decide ,who one will play

— Den (@den_1886) 22 October 2018
He was superb. No chance for the goal. Kept us in it. Composed on the ball. Oozes confidence which spreads to the vulnerable back four. That still needs changes but for me leno is our no.1 and should be for many years. Quality.

— David Lennon (@wavemachine2) October 23, 2018
He plays like an extra defender. Cech will stay fairly static as he's an old school keeper. Leno will show for the ball away from his goal.

— The Block 5 Gooner (@Block_5_Gooner) October 22, 2018
The Gunners were delighted with Leno's performance against Leicester and will hope he can carry on performing to that level in the coming weeks.