Arsenal fans on Twitter react to awful stat showing first-half deficiencies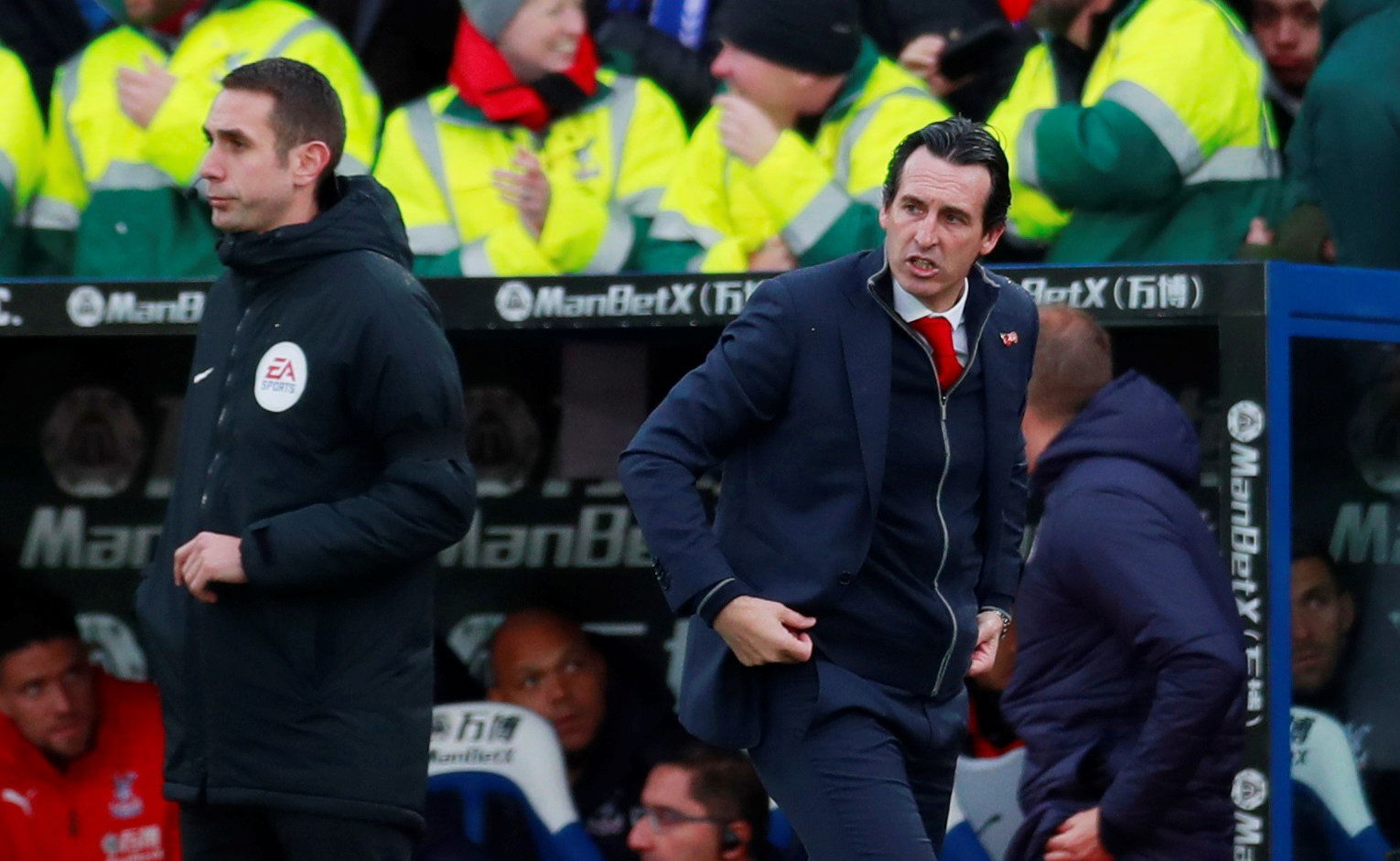 Unai Emery has got Arsenal playing much better football than they did in the final few years of Arsene Wenger's reign. However, a stat has appeared that has shown just where Emery is getting it all wrong. Along with Cardiff, The Gunners are the only side who have yet to be winning a game at half-time in the Premier League this season.
Arsenal and Cardiff are the only two teams in the top flight of English football not to have held a half-time lead this season. pic.twitter.com/AzjJ2s9rxv

— AFTV (@AFTVMedia) November 13, 2018
This horror figures just shows how bad Emery has been in getting a fast start and this could be something that hinders them in their race for the top four this season. In comparison, Manchester City and Liverpool have shown over the last 12 months that killing a team off can give some of your bigger stars more of a rest, as your top players can get the job done and get hooked after an hour, as opposed to Arsenal who need the best for all 90 minutes.
At the end of the day, the only stat that matters is the scoreline and whilst a lot of top clubs have been getting the scoreline right in the first 45 minutes, Arsenal have been doing it in the second 45 minutes. It's not a huge issue but if it doesn't get sorted and The Gunners opponents learn to defend deep late into games then it could prove a problem for Emery as he aims to make a top-four return for Arsenal in his first season.
You can read The Gunners' reaction to their horror stat here:
Stats, stats and more stats! We still find ourselves in 5th, 16 games unbeaten and with a new manager who hasn't stamped his ways into ou team properly! If we were 8th or 9th and way off I'd be worried! But we aren't, I just can't wait until Emery is settled properly

— The New Era (@Emerys_Elite_11) November 13, 2018
A very damning stat.

— Padge mc laughlin (@LaughlinPadge) November 13, 2018
Terrible

— Douglas Buluma (@OkukuDouglas) November 13, 2018
People really don't understand the Emery likes to suss out his opposition before putting the plan into action. We still need to play better in the first half though

— Nagato (@SinraTensai) November 13, 2018
Hate being second half FC

— mem (@dunnotholetssee) November 13, 2018
Pathetic….. We have to come back strong dec is approaching a game after 2days

— Albryton (@BMutsotso) 13 November 2018
We need to get it right after the international break.

— Never say Never (@Derek_Walcott) November 13, 2018
The Gunners will be keen to see their side improve and put games to bed earlier and will hope they can get it sorted before the fixture congestion over the festive period really kicks in.