Arsenal fans on Twitter really don't like Shkodran Mustafi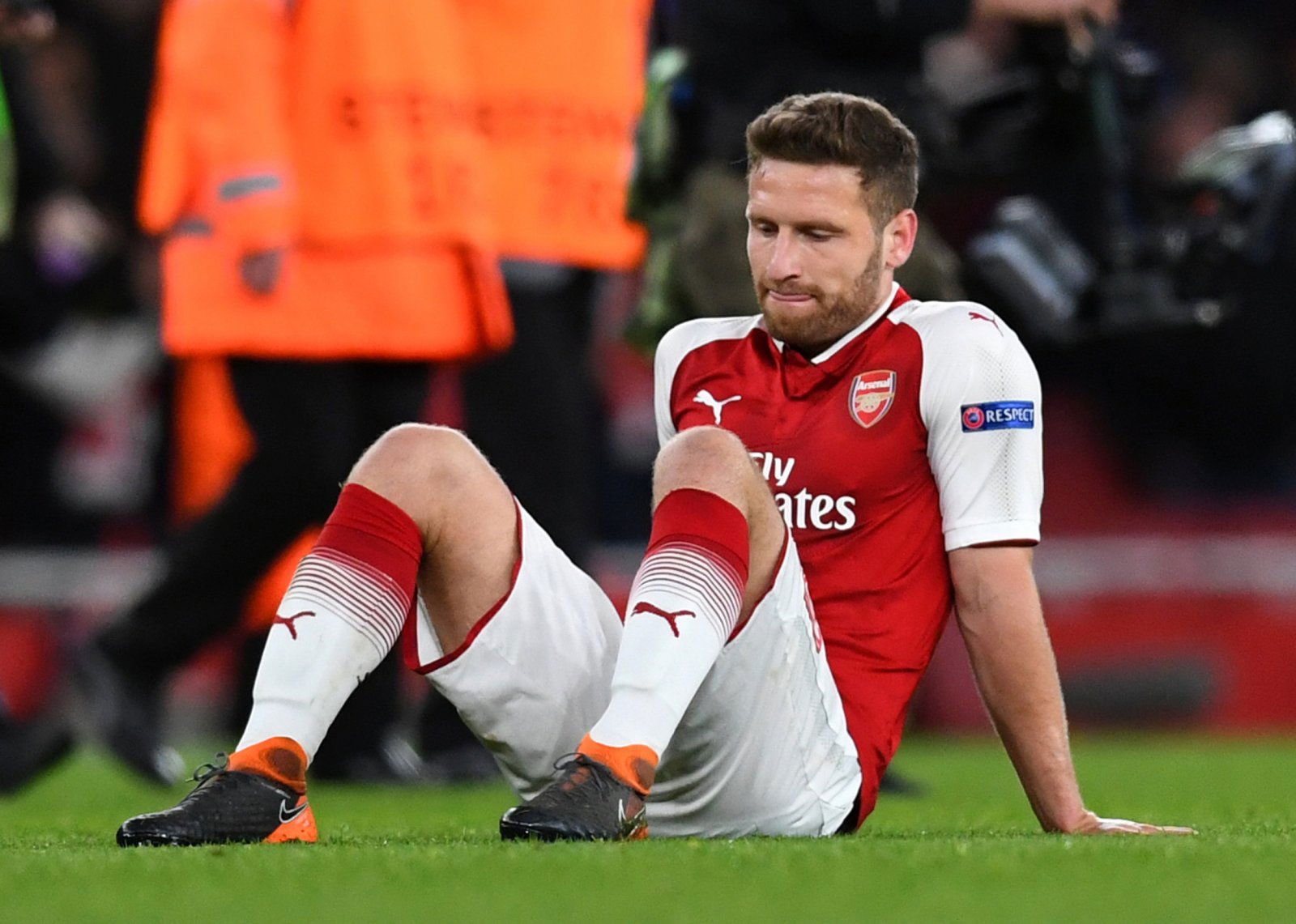 Shkodran Mustafi really doesn't get an easy ride, does he? The German centre-half is always the man getting the brunt of the abuse from Arsenal fans. Most of the time, to be fair, it is his fault, but some of it is unwarranted. That's the case again, as AFTV have tweeted asking the fans why they're yet to keep an away clean sheet.
15 Premier League away games and not one clean sheet.

What do you think the problem is? pic.twitter.com/cgUcUH9ZPG

— AFTV (@AFTVMedia) April 9, 2019
Arsenal are the only club in the Premier League who are yet to keep a clean sheet away from home, and with 15 of their 19 away league games played it looks like they're running out of chances. Even Huddersfield, Cardiff and Fulham put the ball in the net when the Gunners came to town, and that says something. However, pinning all of that on Mustafi is very harsh considering football's a team game.
The German defender may have his lapses and may look like Bambi on ice for 90 minutes every Saturday, but he is still a World Cup winner. In his Premier League career so far, the defender has featured 79 times, yet he has only made two errors leading to goals, according to statistics on the Premier League's website. These stats won't turn the tide off of Mustafi, though, and the only way the German can avoid the abuse is if he was to leave the club.
You can read see the Gunners' heaping blame on the German for their frailties on the road here:
Let Unai bring in his players

— Asad Merchant (@AsadMerchant33) April 9, 2019
Mustafi Mustafi Mustafi Mustafi Mustafi Mustafi

— Phrancis Jude (@Phrancis_Jude) 9 April 2019
Mustafi is just bad

— Kweku A. (@Sportslover102) April 9, 2019
Mustafi AMN Monreal Koscielny the list goes on and on and on oh and Wenger

— RichGooner (@HarJax1886) April 9, 2019
Mustafi Mustafi Mustafi Mustafi Mustafi Mustafi Mustafi Mustafi Mustafi Mustafi Mustafi Mustafi Mustafi Mustafi Mustafi Mustafi

— MxTe (@CHILDOMAX) April 9, 2019
One of the problem is Mustafi

— Shahrizan Yusoff (@therealshah_) April 9, 2019
MUSTAFI is the Problem…

— FRANK AND HIS CHRONICLES (@Thefranknation) April 9, 2019
Our defence. Especially Mustafi performance

— Haziq Hariz (@HaziqHariz3) April 9, 2019
Shkodran Mustafi

— Theo M-T (@BowenKnight_24) April 9, 2019
The Gunners are all pretty convinced that Mustafi is the problem, and as long as the German plies his trade at The Emirates they'll blame him for their shortcomings.