Arsenal
Arsenal fans on Twitter running out of patience for Ozil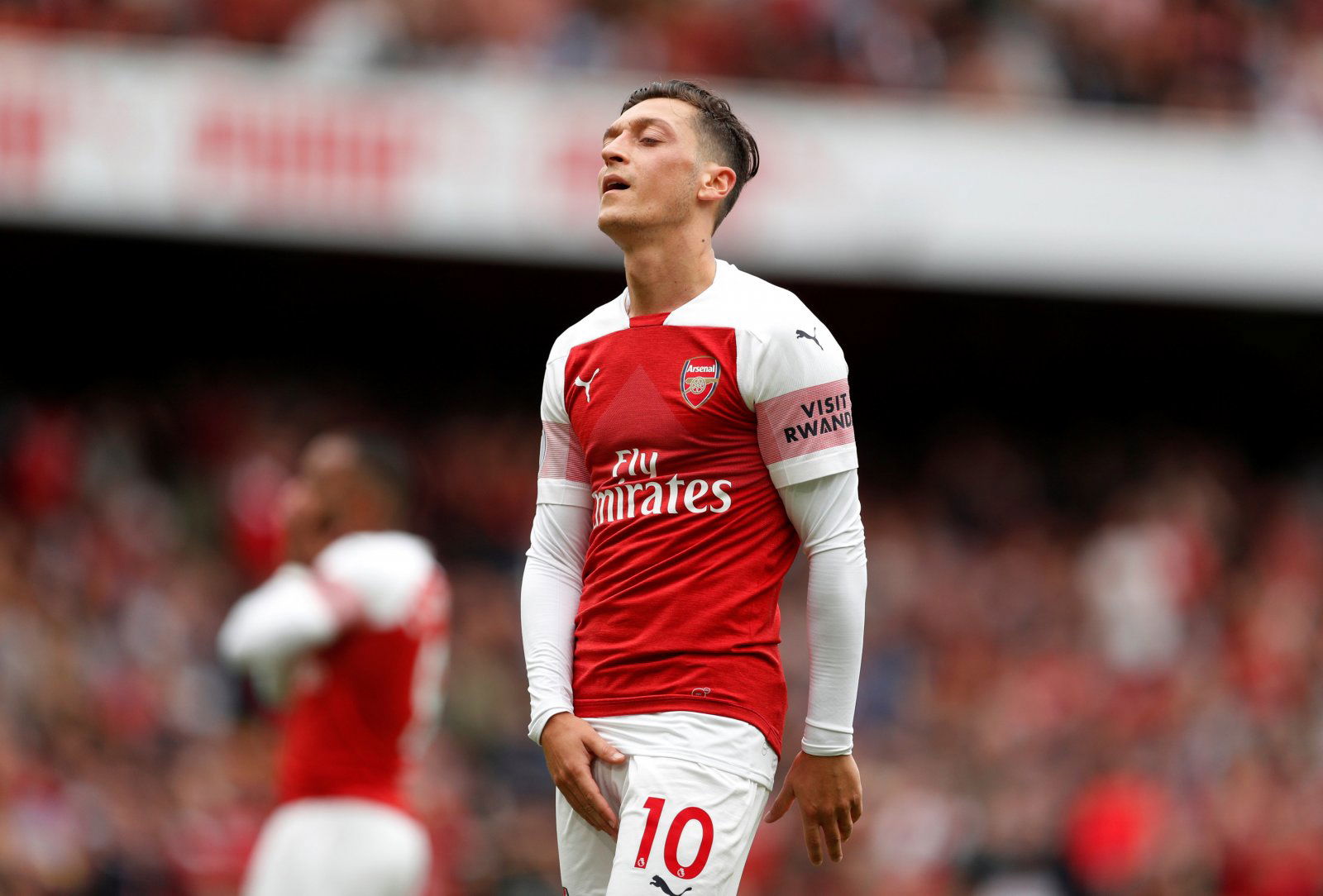 Yesterday marked yet another big game that Arsenal played without Mesut Ozil having a sniff. The German playmaker was anonymous at Stamford Bridge as the game passed him by and he has little influence on anything, despite the fact his side managed to fight back to 2-2 from 2-0 down.
Let's go, Rambo

@MesutOzil1088
@aaronramsey#CHEARS 2-2 (68) pic.twitter.com/dR1QoUe4uh

— Arsenal FC (@Arsenal) 18 August 2018
With little over 20 minutes left on the clock, Unai Emery decided he'd had enough and he hooked Ozil, bringing on the much more lively Aaron Ramsey in his place. It didn't escape the fans that Ozil had had yet another shocker and it seems like the Gunners will be getting on his back a bit more in the future, although it was promising to see that Emery wasn't precious over substituting the German.
Some fans made the comment that you'd never see Ozil subbed like that under Arsene Wenger and if the former Los Blancos star doesn't improve his form in the coming weeks some fans would even see him dropped from the starting line up entirely. Attacking midfielders Alex Iiwobi and Henrikh Mkhitaryan both got on the scoresheet and plenty of supporters are fed up of Ozil's perceived lack of effort in an Arsenal shirt.
You can read The Gunners' verdict on Ozil here:
A manger who isn't scared to take off world class players

— Z (@_Zac01) 18 August 2018
Isn't afraid to sub Ozil off. Brave in his decisions.

— Kris (@Santi_Classorla) 18 August 2018
When are people going to realise how poor Ozil has become? Most overrated lazy player in the league in my opinion #CHEARS

— Giuseppe Mbugua (@mbuguagiuseppe) August 18, 2018
Ozil is a disgrace…

— Rahiim Mo (@Raheem_rahiim) August 18, 2018
Ozil has been anonymous

— Bobby (@Bobby_raz) August 18, 2018
OZIL days is numbered

— eddyice (@Iroboedwin) August 18, 2018
Finally, Özil getting off, wait, didn't know he was even playing?

— ArsenalGal (@ArsenalGal1) 18 August 2018
Arsenal fans will be calling for Ozil to be dropped in the coming weeks if he doesn't improve his performances, although in truth, it's been a while since he looked like the Mesut Ozil of his Real Madrid days.