Arsenal fans on Twitter see no value in signing Luka Jovic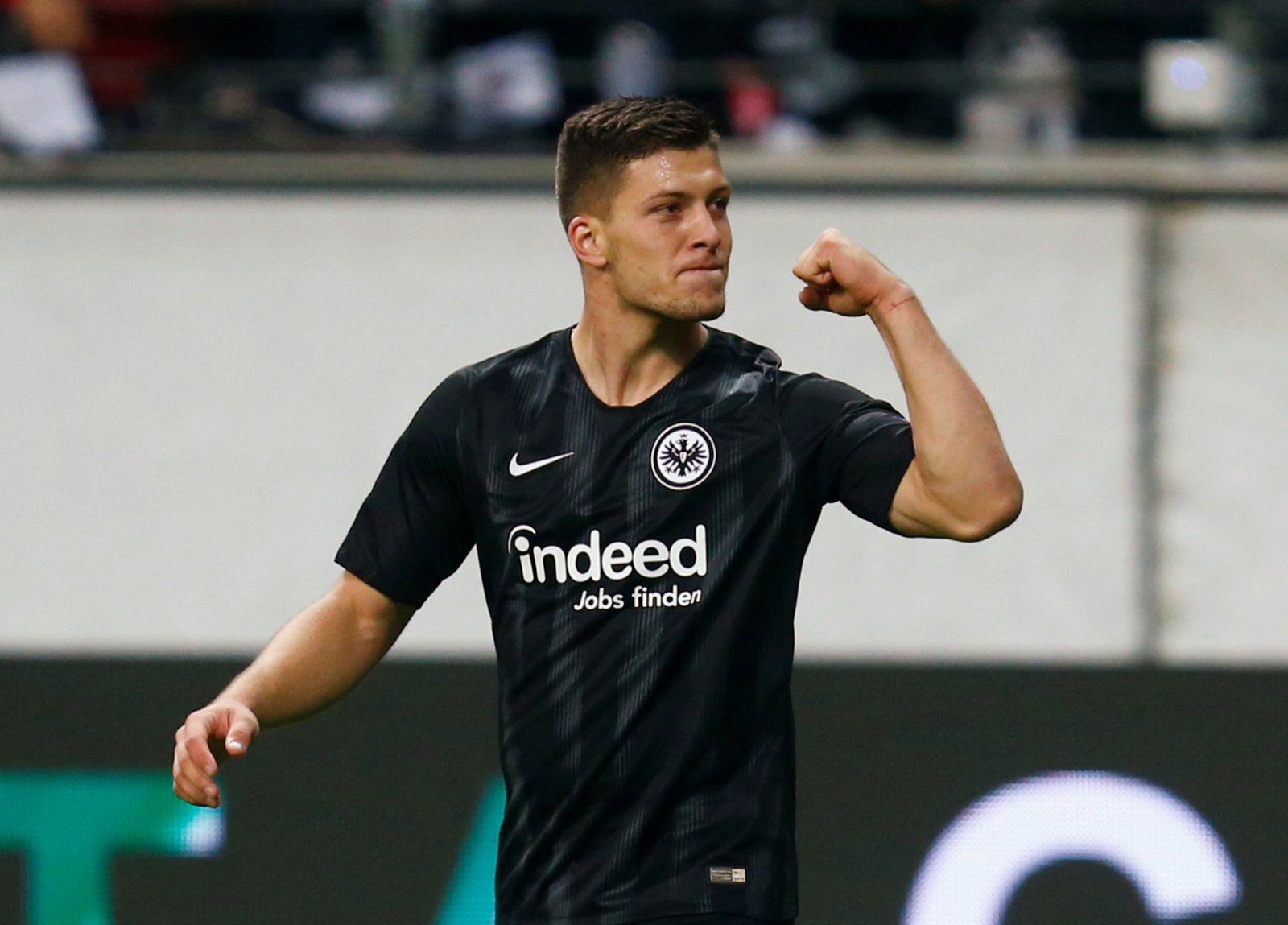 Unai Emery has so far done a pretty good job of prioritising Arsenals problem areas, so it's simply baffling to hear that he's supposedly looking into signing Luka Jovic. With Alexandre Lacazette and Pierre-Emerick Aubameyang the club's strike force is lethal, so as Marca reporting of Emery's interest in the striker, the fans aren't happy.
Arsenal, Man City and Barcelona have all asked for Eintracht Frankfurt forward Luka Jovic and remain interested in securing his services. [Marca]

— LTArsenal (@ltarsenal) 5 March 2019
As happens every season, there's a new man making waves in Europe. This time around it's Eintracht Frankfurt's loanee striker Luka Jovic, and a lot of clubs are vying for his services. Arsenal fans, though, want no part in the transfer battle that's set to commence for his signature and they're more than happy to let this one go as Manchester City, Barcelona and Real Madrid gear up for a bidding war.
Funds are tight at The Emirates and everyone will agree that the problem areas for Emery are out wide and in the heart of their defence. Had they been able to bring in players to fill in those slots then there's no doubting that Emery would have mounted a title challenge in his first season. As it is, the Gunners are a few light, and it looks like things will stay that way should they fork out on the 21-goal Jovic ahead of strengthening problem positions.
You can read the Gunners' thoughts on the Jovic links here:
Laca and Auba is enough

— Gooner Simon (@GaluweroIII) 5 March 2019
If we didn't have auba & laca then I'd understand this transfer as he is an extraordinary player with huge potential, but really need to focus on the defence and wing players first…

— . (@suspendedacco19) March 5, 2019
Why do we need Luka Jovic.

— YaGunnersYa11 (@yagunnersya111) March 5, 2019
Can we sign a cb or winger instead?

— Ash (@AshwinG362) March 6, 2019
No we don't need him, exit the race thank you.

— Unai's Gunmen (@Anonymous1076) March 5, 2019
Would cost an absolute bomb.

— Lee (@Broken_windows_) March 5, 2019
The board thinks he's a centre back huh

— Gabriel (@gabrielancol) March 5, 2019
Imagine we having a 100M£ budget and we spend it all om one player in the one position we dont need players in, most arsenal thing ever

— WucasWorreiraAFC (@suareztikitaca) March 5, 2019
The Gunners have no interest in signing yet another striker and would be much more interested in seeing their limited budget put to better use.