Arsenal fans on Twitter see the positives in Lacazette's France snub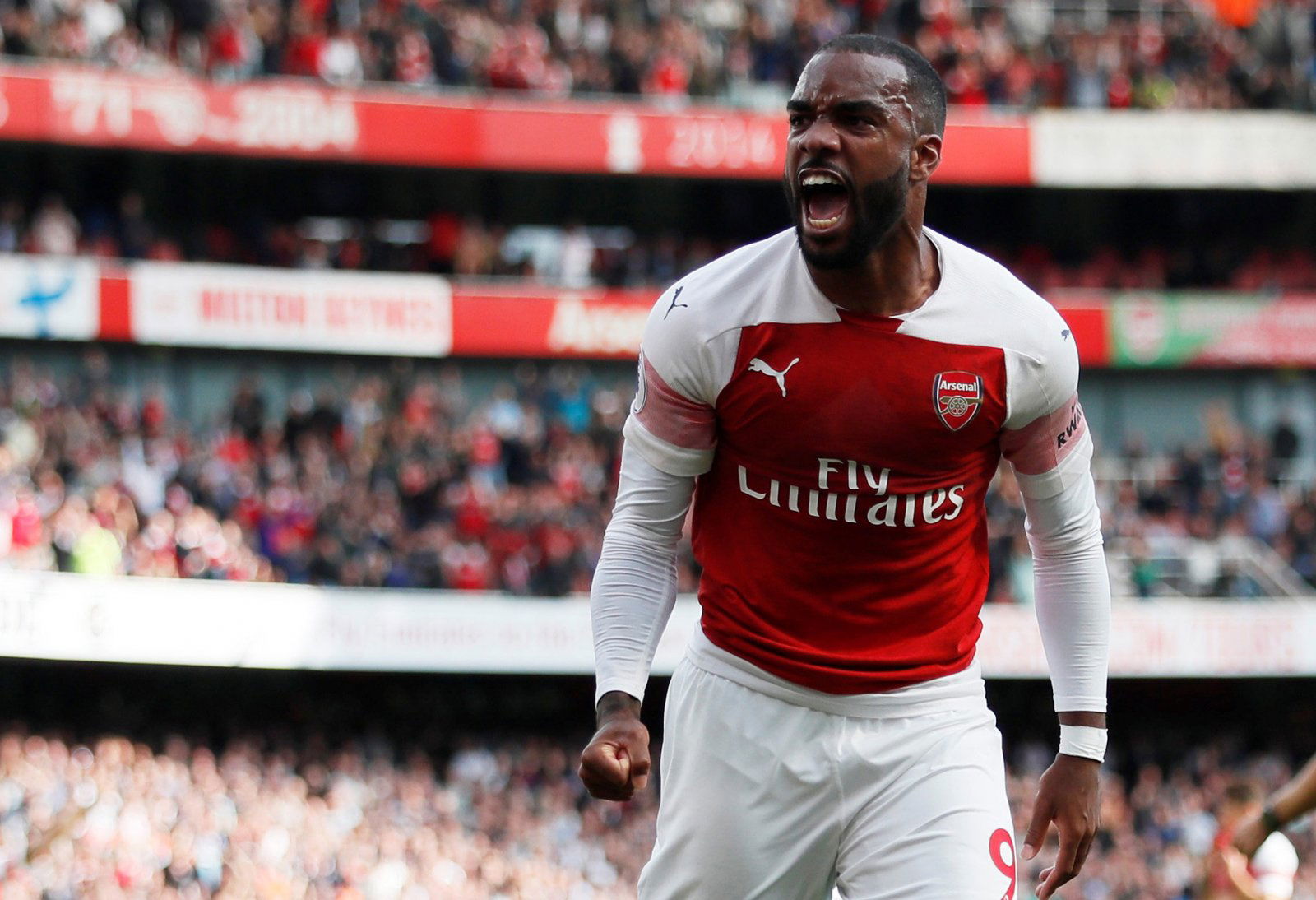 When you take a look at Alexandre Lacazette's goalscoring record from his club career, it's crazy to think he's only racked up 16 caps for the French national team. However, as he gets snubbed by his nation, The Gunners get him all to themselves.
More than deserves a France call-up. pic.twitter.com/bL8H6WEimW

— AFTV (@AFTVMedia) November 8, 2018
Arsenal will be facing Sporting in the Europa league later and Lacazette could be called upon as The Gunners aim to make it four wins from four in the competition so far. The fact that they can give Lacazette a game without the fear of fatigue as the international break looms after the weekend is a novelty though, and one that the club don't often get with their top-performing prolific players.
Whilst the fans are pleased that they don't have to worry about their striker picking up an injury whilst with his country, there is the frustration and sympathy from the fans for Laca. If Unai Emery had come to Arsenal a season earlier and got the striker in the form he's in now a year earlier then there's the serious possibility that Lacazette could be a World Cup winner now, although instead, it's Olivier Giroud who has a winners' medal, despite not having a shot on target in the entire tournament.
You can read The Gunners' verdict on Lacazette's France snub here:
I'd rather we keep him fit for Arsenal tbh

— Cody Bristow (@CodybBristow) November 8, 2018
It's good for us that laca isn't in the french squad……He only concentrates on Arsenal…..

— Fahim Ahmed (@FahimAh26800795) November 8, 2018
Tbh if Emery would have been coaching us last season he would now be a World Cup winner! Wenger sucked his confidence out the door… barely played the guy! Smh

— David Henriquez (@davehenriq23) 8 November 2018
Too late.. should be a world cup winner

— Ismaförtyfive (@ismftry) November 8, 2018
Their loss our gain #COYG

— Chris Hartmann (@achrishartmann) 8 November 2018
I agree but less games he plays is better for us

— Anthony Grist (@Anthonygrist22) November 8, 2018
I hope he doesn't though

— Glowing Kevin (@kevin_glowing) November 8, 2018
The Gunners, rather selfishly, are glad to see Lacazette miss out on playing for his country as he continues to shine at The Emirates.