Arsenal fans on Twitter sensing Emery weakness after again snubbing Ozil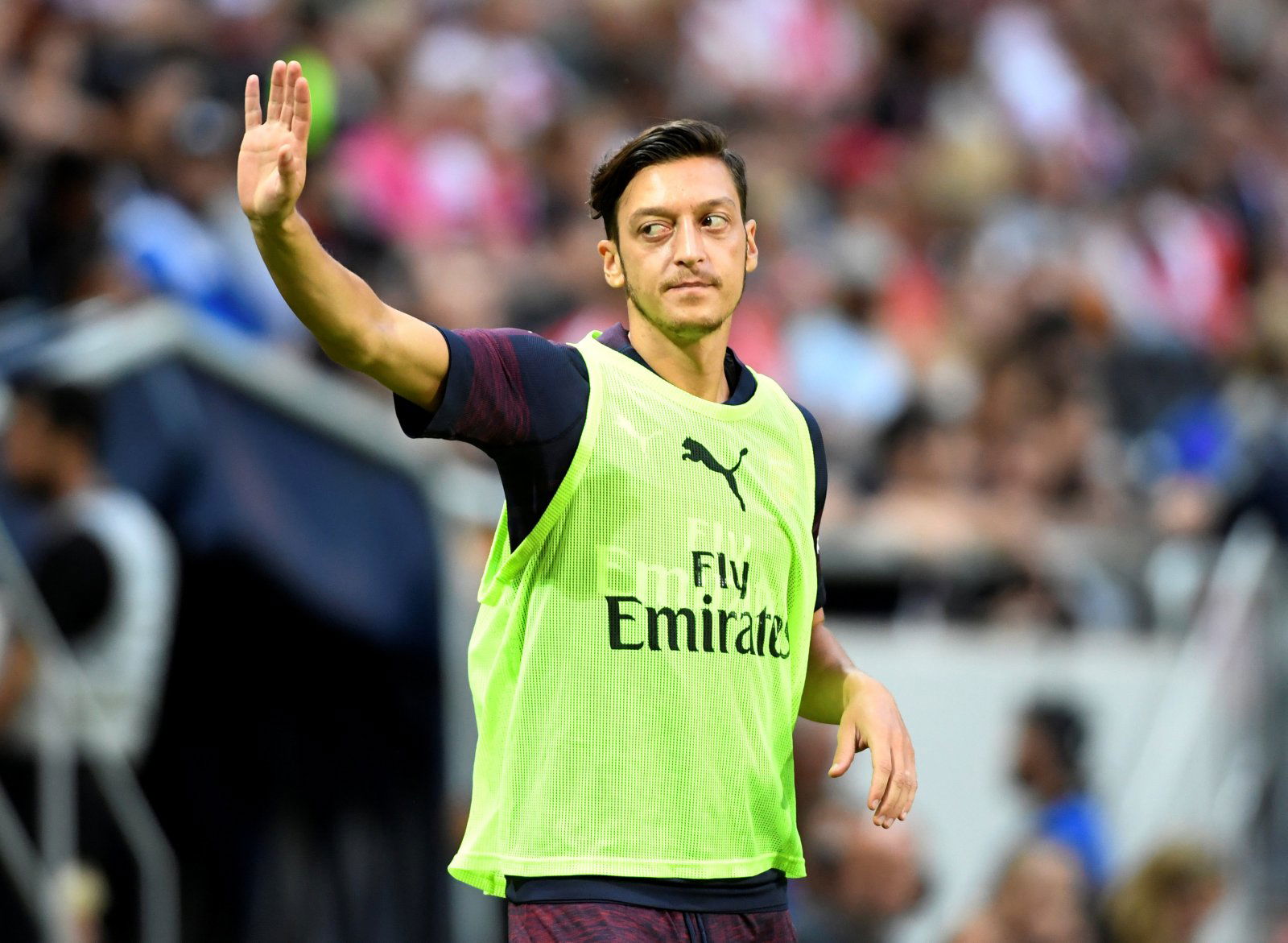 Arsenal fans have been left questioning the decisions of Unai Emery a lot more regularly this season, and after seeing the Spaniard leave out their £350,000 per/week attacking midfielder, Mesut Ozil, they've been questioning the ex-PSG boss.
No Mesut Özil in the Arsenal squad this afternoon… pic.twitter.com/919Pqoqsoz

— AFTV (@AFTVMedia) January 12, 2019
This is the 9th time that the German has been left out of the squad this season and whilst there have been some rather dubious injury struggles from the World Cup winner, the fans feel that something is off with the midfielder's situation, especially seeing as they could have done with the midfielder today in their 1-0 loss away at The London Stadium.
Arsenal lacked creativity against West Ham, and with Alexandre Lacazette and Pierre-Emerick Aubameyang left to fend for themselves up at the top end of the pitch, it would have been a game that Ozil could thrive in. However, it wasn't to be for the Gunners and they've now been left asking questions and trying to understand just why Emery opted against using Ozil.
You can read the Gunners' responses to the Ozil news here:
Emery is stubborn

— Eden D. (@dapfresh) January 12, 2019
Emery is testing my patience i know and i just hope he wins this one or he have to give some answers

— happy V day (@shivambtslover) January 12, 2019
I don't like Unai's plan against ozil and lacazett, he is killing their confidence yet he doesnt have money to replace any of them…. Guendouzi is talented no doubt but he has alot to learn and i think he should be coming from the bench.

— @Torreira'sUncle (@kenyagooner) January 12, 2019
Pressure beginning to tell on @UnaiEmery_

— Nayvadius (@g_efe) January 12, 2019
I strongly believe #Emery is crazy or not Normal very soon he is going to lose the @Arsenal Dressing Room because he having issues with too many players this want he did in @PSG_English too #WHUARS

— Fearless Heart (@iam_henrico) 12 January 2019
Emery starting to show first signs of weakness!

— Nilzo (@N_ilzo) January 12, 2019
#UnaiEmery we are tired of you. #EmeryOut.

— Yaw Money (@krampah_kelvin) January 12, 2019
The Gunners hate the way things are going between Ozil and Emery and have sided with the German this time, questioning their Spanish gaffer.