Arsenal fans on Twitter slate Mustafi after stuttering at Selhurst Park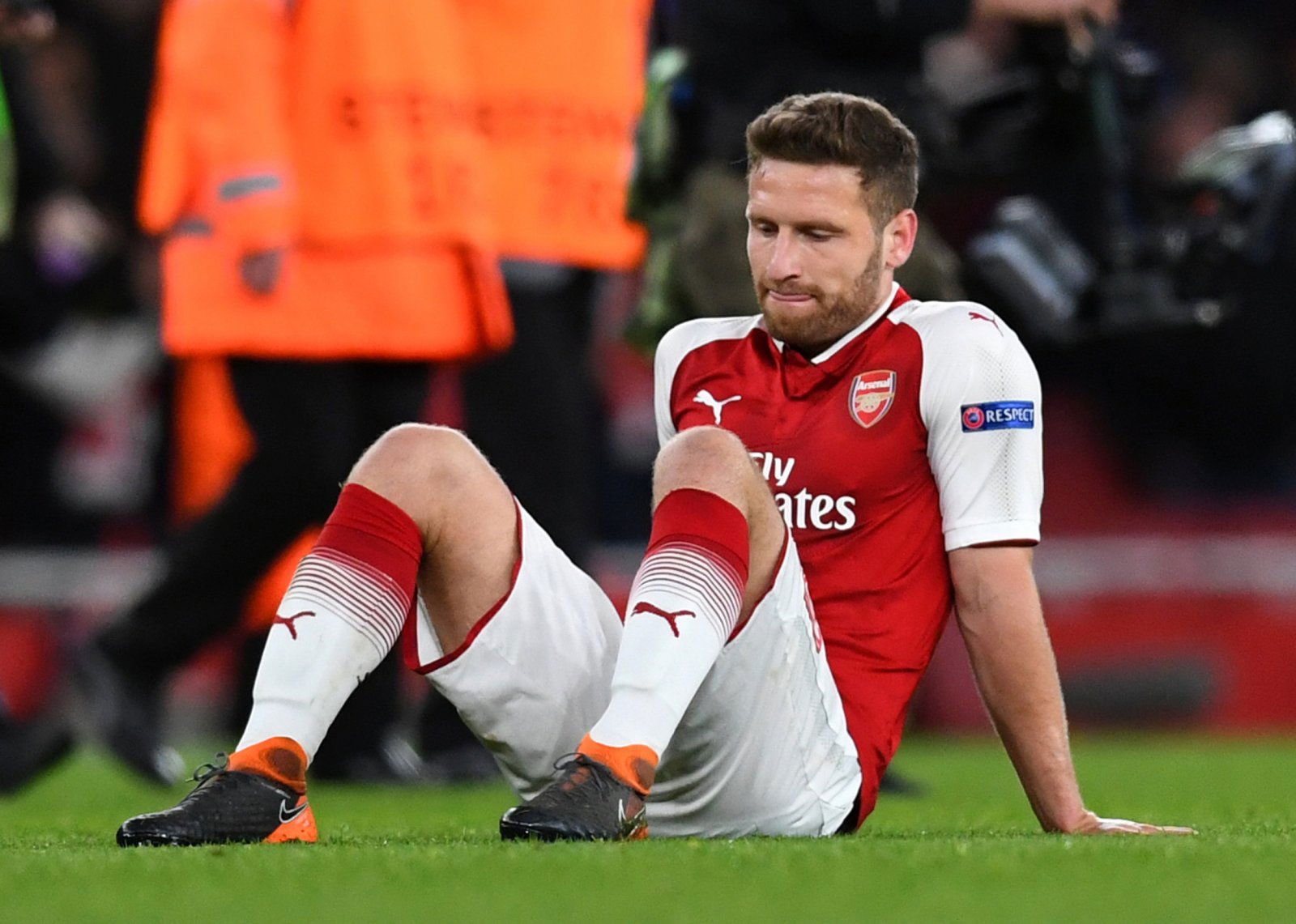 Arsenal drew 2-2 away at Crystal Palace earlier today as they saw their winning run come to an abrupt end. Two Crystal Palace penalties converted by Luka Milivojevic at the end of each half saw Palace bag their first two home goals of the season, although The Gunners have been slating Shkodran Mustafi for giving away the first one.
Penalty to Palace after Mustafi brings down Kouyate…#CRYARS 0-0 (45)

— Arsenal FC (@Arsenal) October 28, 2018
The German defender is something of a pantomime villain at The Emirates. After he signed in a big money deal from Valencia back in summer 2016 the fans expected a lot from him. Unfortunately, in the two seasons that have followed the German has committed error after error and cost his side a lot of goals, with most of The Gunners writing him off ahead of his third season at the club even though he's now playing under Unai Emery.
Mustafi's trophy cabinet would suggest that he's a quality player, worth his salt for one of the Premier League's top six's starting centre-backs. However, despite having won both the World Cup and Confederations Cup, he's failed to show that he's a top-class centre-back in his time at The Emirates. Yet again, he is being slated by the Arsenal fans and it would probably be for the best for both the club and the player if they cashed in on him and signed a more reliable defender.
You can read The Gunners' thoughts on Mustafi here:
Mustafi makes a defensive error which leads to a goal. Water is wet.

— Hassan (@HassanUK01) October 28, 2018
Lmao there's the Mustafi we're used to

— TBoogie (@lvystbs808) October 28, 2018
Mustafi is and always was a headless chicken!

— Lar O'Brien (@LarOBrien) October 28, 2018
Mustafi is so careless

— General G (@Glen_Kightley) October 28, 2018
Y go down @MustafiOfficial!!! Complete liability in defence…

— Rodney The Bulldog (@BulldogRodney) October 28, 2018
Why do you continue to employ that absolutely liability ffs

— George Gabriel (@georgegabriel) October 28, 2018
Sokratis wouldn't have done that

— shadow1500 (@Shadewwww) October 28, 2018
Mustafi is so similar to Phil Jones. Both shouldn't be playing at this level

— яαнεεм (@Raheem_rahiim) October 28, 2018
Terminate that donkeys contract please

— stiv thomson (@stephenthomson0) October 28, 2018
The Gunners will be delighted to see Mustafi dropped in the coming weeks and will hope he can avoid making pathetic errors when he does play.