Arsenal fans on Twitter slate reports linking Guendouzi with £60 million PSG switch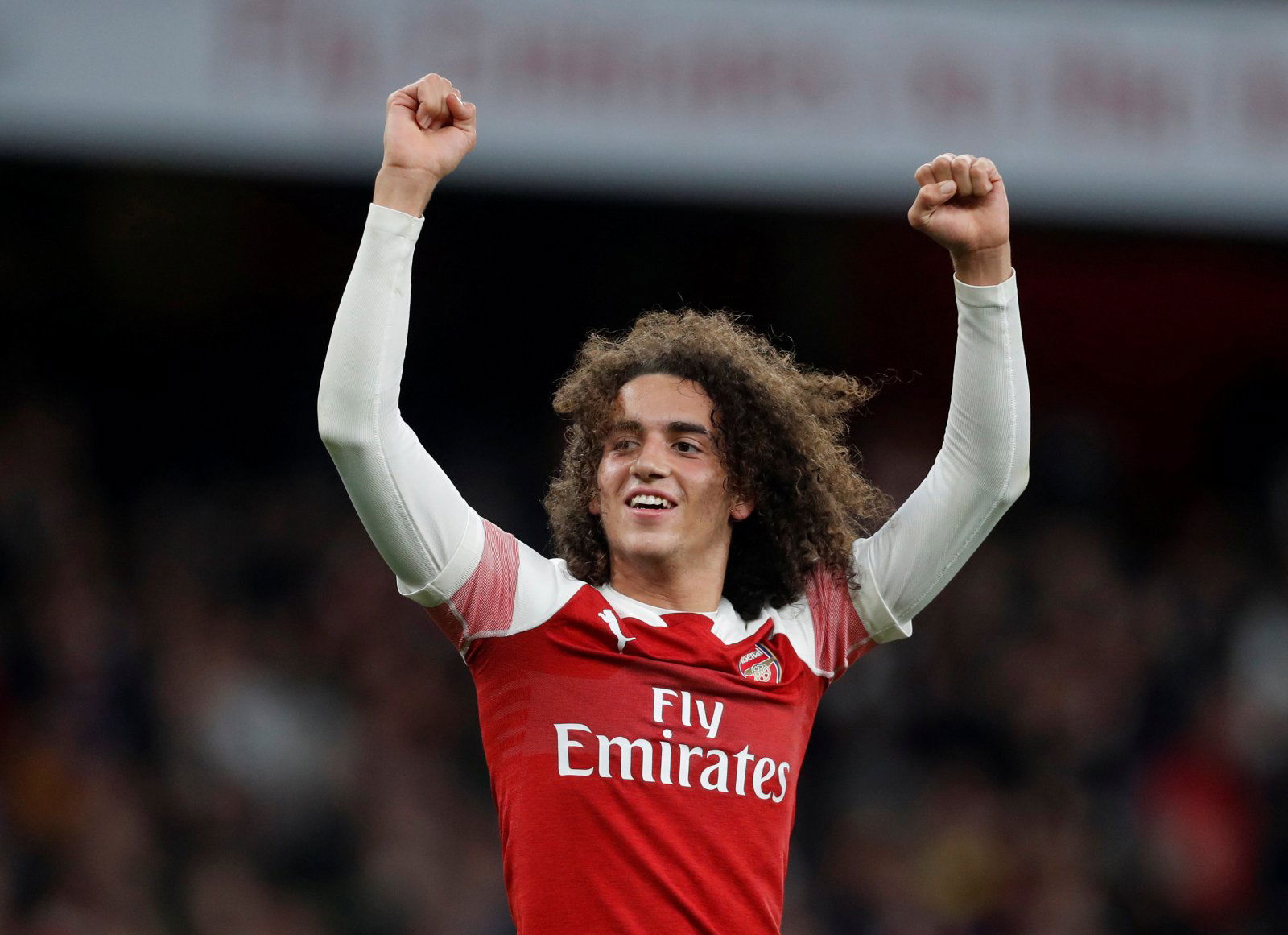 Arsenal fans have been left licking their wounds after their embarrassing 1-0 away loss in Belarus in the week. However, things could be set to get worse as The Daily Express has published a story claiming that PSG are looking at resigning their former youth product Matteo Guendouzi from Arsenal in a deal that could be worth £60 million.
PSG interested in signing their former youth product Matteo Guendouzi in the summer. They will have to pay in the region of £60million if they want to secure his services. [Express Sport]

— LTArsenal (@ltarsenal) 17 February 2019
The Frenchman signed for the Gunners last summer from Lorient and has become an instant hit with the fans. The Emirates has become home for the midfielder and the supporters cannot get enough of him. However, with the likes of Granit Xhaka and Lucas Torreira being Unai Emery's preferred two options in central midfield, the Frenchman hasn't quite got the game time he'd have liked.
That says a lot though as if he's not getting the game time he'd like at The Emirates, there's no way he'd get it at the Parc des Princes playing for Thomas Tuchel's PSG. However, money, and the potential to win trophies, talks and it wouldn't be a shock to see a young Frenchman leave for the famous club in his native country, even if the price tag is a ludicrous £60 million for the 19-year-old.
You can read the Gunners' verdict on the Guendouzi rumours here:
Verrati + 60m

— Harsh Boken (@EmerysRWArmy) February 17, 2019
Another 2 seasons and he'll be with 100+

— R (@MateoGuendouzi) 17 February 2019
Swap deal for Mbappe

— #EmeryIN (@wdwtoshit) February 17, 2019
Woah they need to back TF UP

— Ä (@AFCTyphon) February 17, 2019
Nope. They'll have to pay double that IMO

— max (@max_zammon) February 17, 2019
Give me Neymar and we'll talk

— Adit Anggoro (@aditanggoro9) February 17, 2019
include Neymar in the deal and we can have a talk

— ` (@Ozilical) February 17, 2019
Not on my watch..

— Steve Bowhay (@BowhaySteve) February 17, 2019
Cast see him leaving, may not play much there, I'd say he may one day Captain Arsenal!

— Dave Eustace (@daveue25) February 17, 2019
The Gunners hate the idea of losing Guendouzi so soon after signing him and haven't been tempted by the touted £60 million figure.