Arsenal
Arsenal fans on Twitter want the old Bellerin back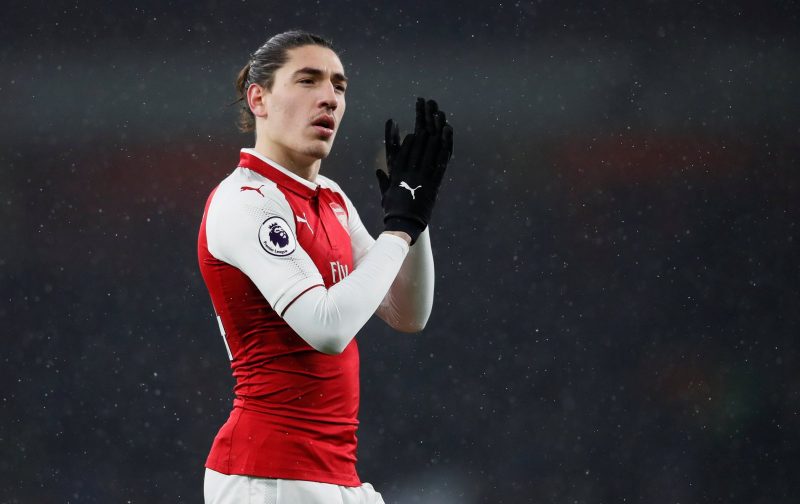 Hector Bellerin has stagnated somewhat in the last couple of years. The fans seem to think that he's allowed the changes he's made to his life off the pitch impact his performances on it, leading to plenty of Gunners calling for their man to cut his hair and regain his form.
Top quality. pic.twitter.com/U2JnDcIel2

— LTArsenal (@ltarsenal) 16 August 2018
When Hector Bellerin broke into the Arsenal first-team he was superb. His blistering pace down the right flank and ability to create chances with his delivery had fans raving over the Spaniard. Now, though, he's lost his number 39 shirt and let his hair grow out and the supporters are of the opinion that he should go back to those simpler times to improve his game under Unai Emery.
Last season, in Arsene Wenger's final year at the club, Bellerin found himself getting slated for his part in some very soft goals that the club found themselves conceding. Bellerin and Shkodran Mustafi were the usual suspects and whilst Mustafi didn't have the excuse of his new haircut to blame, a lot of fans are expecting to see a much better version of their Spanish full-back if he does make the changes to his appearance that they all want to see.
You can read the Gunners' verdict on Bellerin here:
Without long hair>with long hair

— M10 (@GaryAFC1) August 16, 2018
Was better when his hair was like that

— Harry Edwards (@HazEd1205) August 16, 2018
Before he decided to grow his Hair!!!

— IRE AYO (@Temil0lu) 16 August 2018
Two years ago yes, not the same player.. the long hair destroyed him

— George Grier (@georgejgrier) 16 August 2018
Bellerin, two years ago, was fantastic. I want that player back.

— Frosty (@AFCFrost) August 16, 2018
Needs to go back this haircut IMO

— Vincent Spencer (@macktruck81) August 16, 2018
Short hair and number 39 Bellerin best right back in the premier league

— Ricardo (@Manlikemonreal) 16 August 2018
The supporters are all desperate to get Bellerin to cut his hair so he can return to his 2016 form.