Arsenal fans on Twitter were in complete shock as Shkodran Mustafi found a way to get worse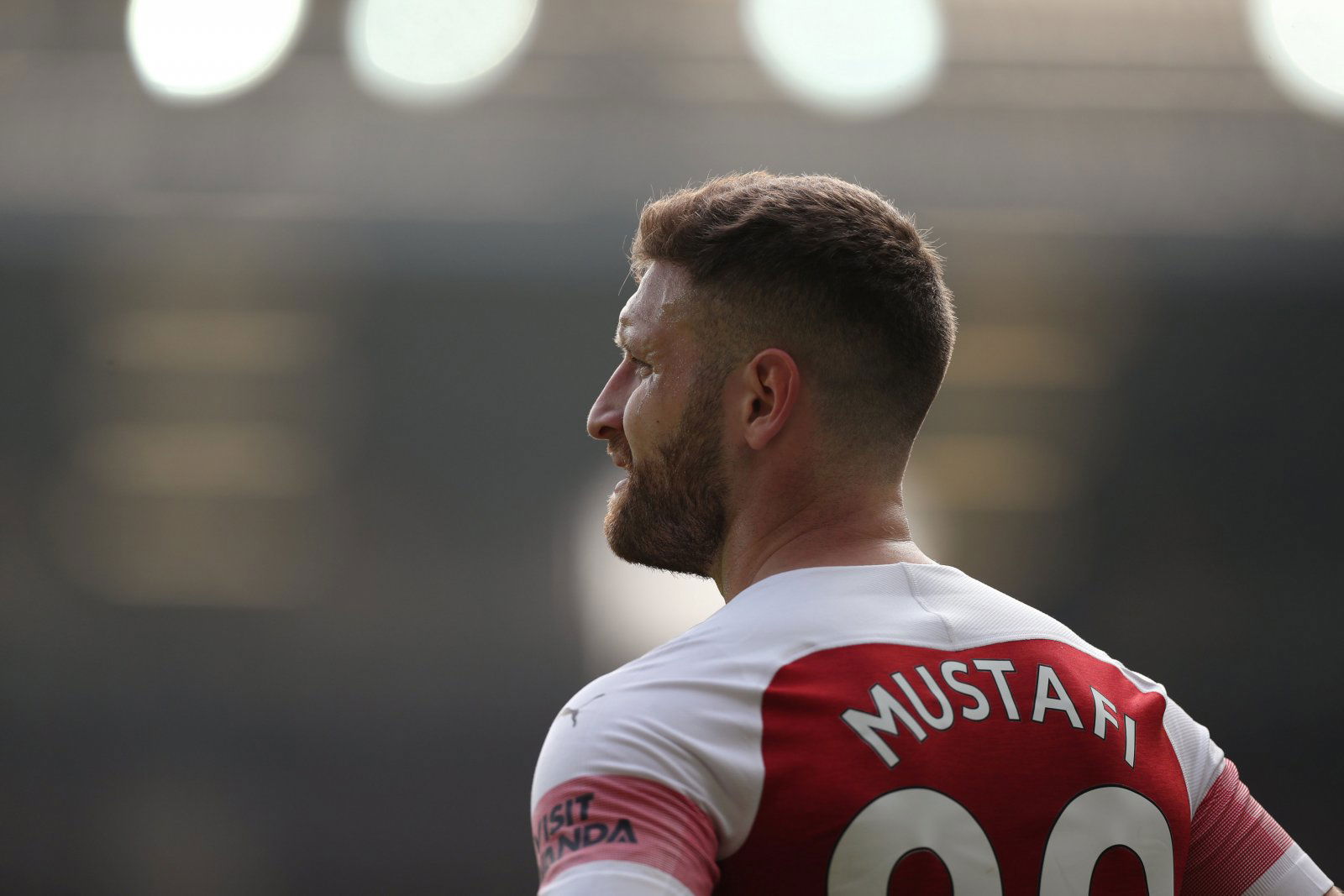 When you've seen as much of Shkodran Mustafi as the Arsenal fans have, you would be in absolute disbelief if he managed to get even worse. However, in football, anything is possible. The German's rating out of ten for his display against Crystal Palace is venturing into negative numbers, and the Gunners simply couldn't believe it.
To put some context to the Gunners home clash with Crystal Palace, it was an absolute must-win tie. Unai Emery's side watched on as Tottenham lost away at The Etihad on Saturday before Manchester United fell to the same fate away at Everton. Those two losses gave them the chance to make some ground in the race for top four, but Mustafi's errors at key times cost them the chance to move 3rd.
The team selection from Unai Emery wasn't great yesterday, and the argument is that the likes of Carl Jenkinson and Mohamed Elneny aren't up to scratch either, but Mustafi takes the cake. Palace's second goal was merely a long punt upfield that Mustafi expected his 'keeper to come for before being outrun and watching on as his stupidity drew Bernd Leno into no man's land and made Wilfried Zaha's job an easy one to tuck home and restore his side's lead.
You can see what the Gunners had to say about Mustafi yesterday here:
Sylvestre and Squillaci weren't as bad as Mustafi. They were old players who's legs had gone. Mustafi is 27, should be coming into his prime. Never seen anything like it.

— Kick Arse (@kickarseHD) April 21, 2019
I don't think Mustafi is the worst defender we ever had but I truly believe he's the most stupid I've ever seen. Some of the decisions he takes really makes me wonder what his IQ could be, way below par.

— Spanish Gooner (@elspanishgooner) April 21, 2019
I understand the need for rotation, but this continuous reliance on Mustafi has to end. He's atrocious. A total car crash every game. This mistake is so avoidable. I've never even seen this in Sunday league. https://t.co/Kc9Vw4xP8g

— Le Grove (@LeGrove) April 21, 2019
Me when Mustafi finally leaves my Association Football Club pic.twitter.com/MsY6eZNHZB

— Nnamdi Obinwanne (@obisingledigit) April 21, 2019
Goodnight to everyone except Shkodran Mustafi.

— FK (@fkhanage) 21 April 2019
Mustafi when he realizes he's of our summer clear out priority list pic.twitter.com/7y7cI2fRsa

— joe (@afcelevn) 21 April 2019
If Mustafi is not sold in the summer you have to question the club's ambition.

— Sam (@samuelJayC) April 21, 2019
When we sell Mustafi I am going to hire out Finsbury Park and host a massive rave, everyone is welcome, we can celebrate together.

— MR DT (@MrDtAFC) 21 April 2019
The Gunners will be in party mode when their German liability is finally axed, and after yesterday he's surely got a matter of weeks left at the club.