Arsenal: Fans react to Alexandre Lacazette's upcoming return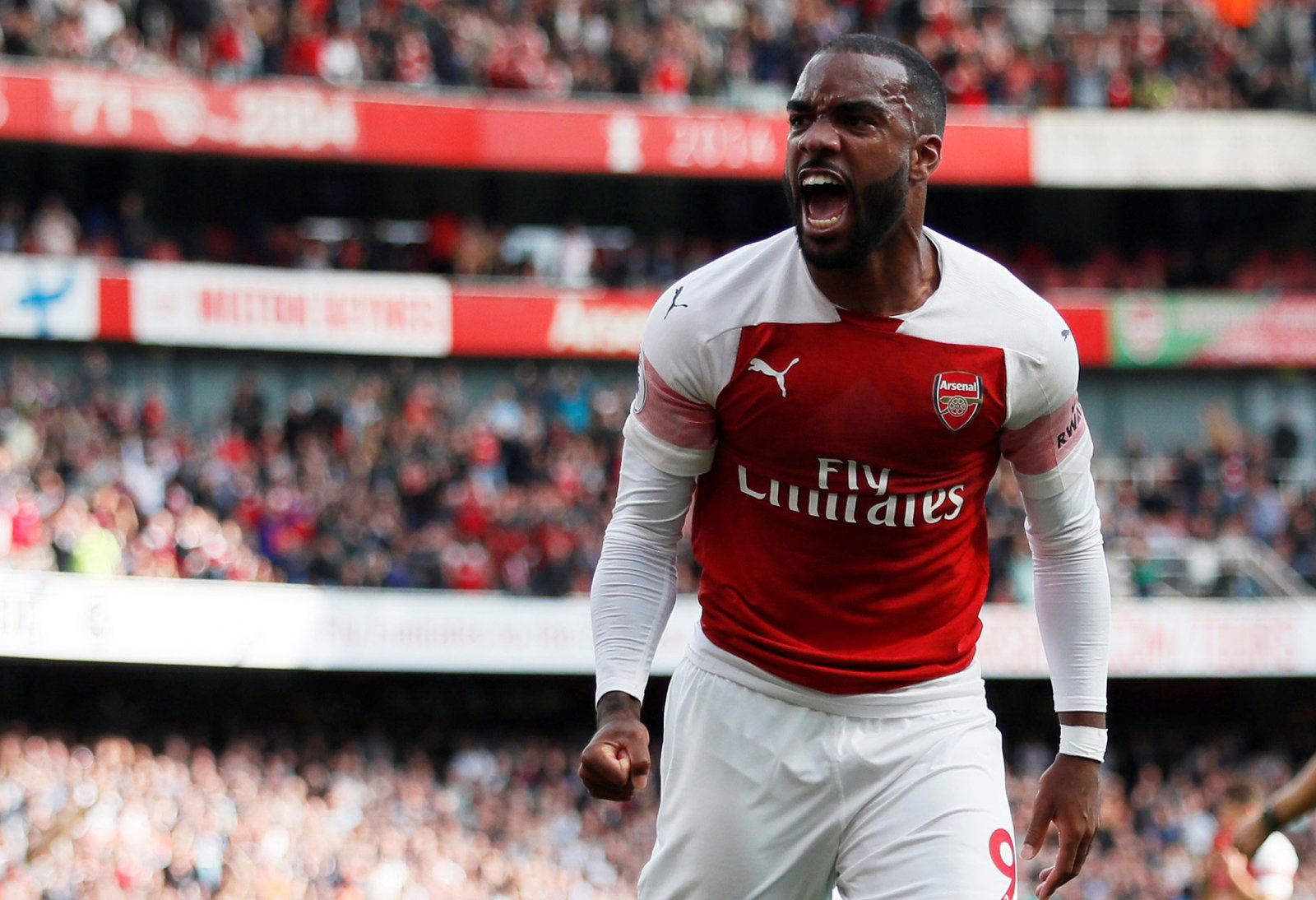 Many Arsenal fans are absolutely buzzing after seeing a tweet from a fan account saying that Alexandre Lacazette was back from his injury.
The Frenchman had been out with an ankle injury since September 2nd which has kept him out for over a month.
According to the club website, Lacazette had been playing through an ankle injury for several weeks at the beginning of the season, which forced the club to allow him to rest it so that it could return to full strength.
The full statement said: "After assessments to an ongoing ankle issue, we have advised that Alex will need to rest and strengthen his ankle to regain full fitness.
"Alex has been playing through this injury for several weeks. He is likely to be back in action in October."
While there is little information on exactly when Lacazette could return, Football.London says that the striker will be nearing a comeback and that he will use this upcoming international break as an opportunity to ramp up his rehabilitation.
The report also suggested that Arsenal confirmed that the striker was making "good progress" and is still on course to be fit again later this month.
Lacazette, 28, has played three Premier League games this season, scoring two goals with a WhoScored average match rating of 7.14. Arsenal are currently third in the table and have their next match after the international break against Sheffield United.
Here are some of the responses from fans to the potential return…
A firing Aubameyang is gold, having this guy back and the two of them clicking is platinum

— Satpreet Rihal (@SatpreetRihal) October 9, 2019
— gunnergetu (@61neveragainspu) October 9, 2019
Laca, Tierney, Holding and Bellerin back after the International Break and we're going for 2nd place!

— KHooper95 (@khooper8695) October 9, 2019
Hyped for this! Saka has been great but we shouldn't overplay him once laca is back and dit he should be in there.

— Bari The Bean (@jabylon17) October 9, 2019
Yesss!! pic.twitter.com/wHKYBJSKpZ

— B04roodest (@bEnigma04) October 9, 2019
Imagine we hit 1st cuz of that team line up idk but I could happen

— J N (@jordz7official_) October 9, 2019
I'm loving this.. With Bellerin, Tierney and Holding available

— El Pátron (@BlacYoungsta18) October 9, 2019
Arsenal fans, how vital could Lacazette's return be for the team? Let us know in the comments below!