Arsenal fans seriously aren't happy with their club due to the Ramsey situation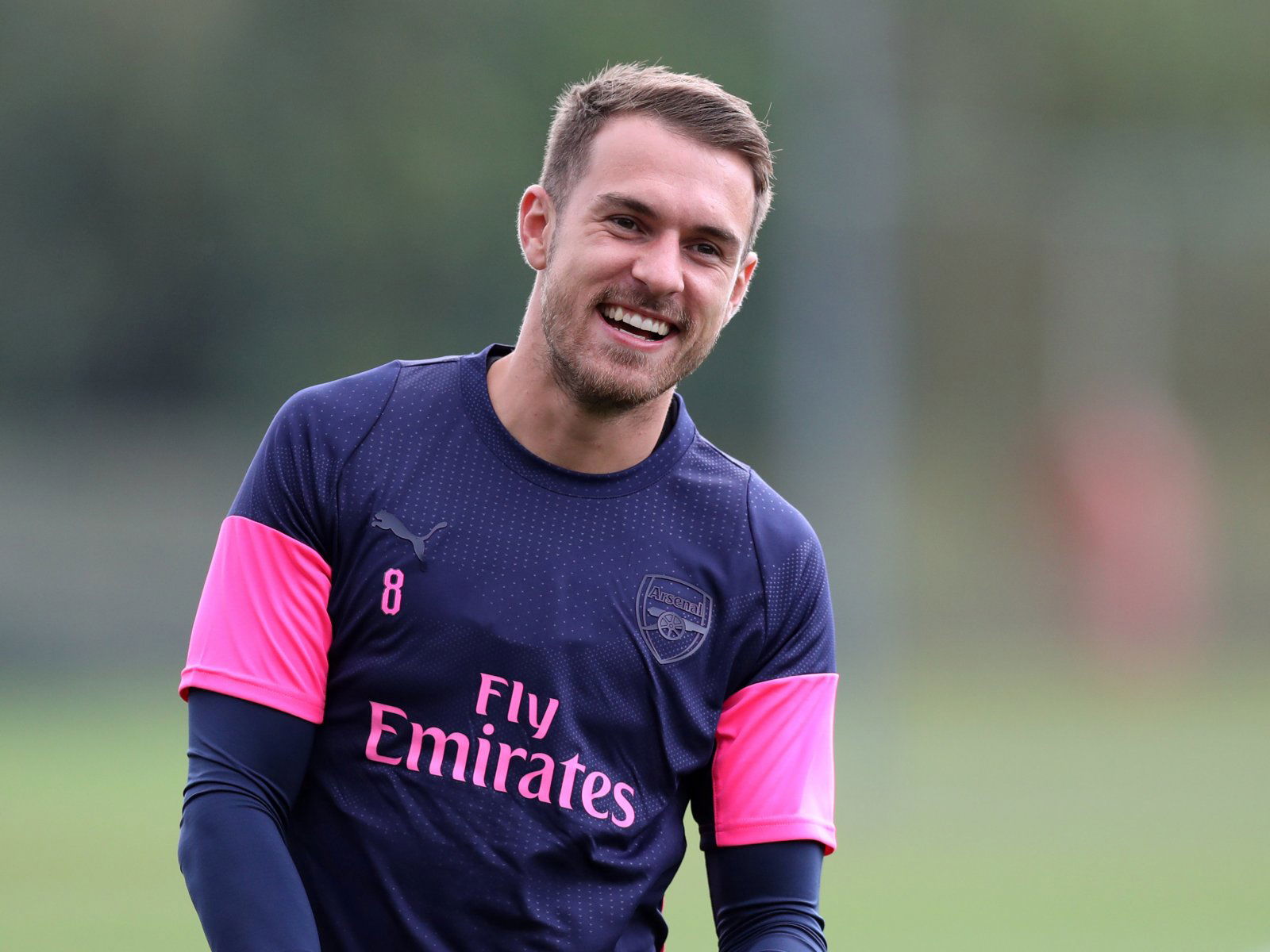 There aren't many things that will be frustrating Arsenal fans at the moment. The Gunners are impressing under Unai Emery, and they're looking better than they have in years.
From their incredible ability on the ball to their goalscoring ability to, most importantly, the points that they've been able to pick up as of late, it's the best time to be an Arsenal fan for a number of years.
However, that doesn't mean that it's all rosy. Arsenal are set to lose one of their best players in the form of Aaron Ramsey next summer, after the club told him that they would not be renewing his contract.
Though the reasons for that are still unclear, it's evident that a new deal looks unlikely, and this is something that has really made Arsenal fans angry.
That has come to the fore this week owing to a recent post from the club on Twitter. They recently shared a clip from Arsenal's game against Borussia Dortmund back in 2013.
That night in Dortmund @AaronRamsey making all the difference, #OnThisDay in 2013…

(And look out for some familiar faces wearing yellow ) pic.twitter.com/furCkBpqcd

— Arsenal FC (@Arsenal) November 6, 2018
Aaron Ramsey played a key part on that day, and so many Arsenal fans are seeing this and questioning why on earth he hasn't been offered a new deal. It's painfully obvious that they're angry.
Take a look at what they've had to say below…
So give him that contract

— TheNewsMaker (@TheNewsMaker1) November 6, 2018
And you dont want to give him a new contract!!! pic.twitter.com/qy3nFsAoF7

— Azal (@azalbish) November 6, 2018
But y'all still want to let him go.. And annoyingly for free. Y'all give that dude a contract

— Baba oni bata (@aqubesona) November 6, 2018
He is one of the best( if not the best) midfielders in the premier league & we are still letting him go for free..

— Oh nevermind, It's just me – Tanim (@ToyingWithLife) November 6, 2018
Unbelievable that we can let these big premier league and European teams swoop in and get him. You know he's good when he's attracting this much attention from big clubs.

— Miscellaneous_Maestro (@Misc_Maestro) November 6, 2018
why do we think he's not good enough for the club? Why's no contract being offered?

— Andy Smith (@AndrewSmith1999) November 6, 2018
Don't let @aaronramsey leave the gunners . We need him as a player

— Bijoy Telivala (@BijoyTelivala) November 6, 2018
Give him a new contract

— Lifelong AC Milan Fan (@BeltransMole23) November 6, 2018
Thoughts?