Arsenal fans slate Ramsey after Tottenham humbling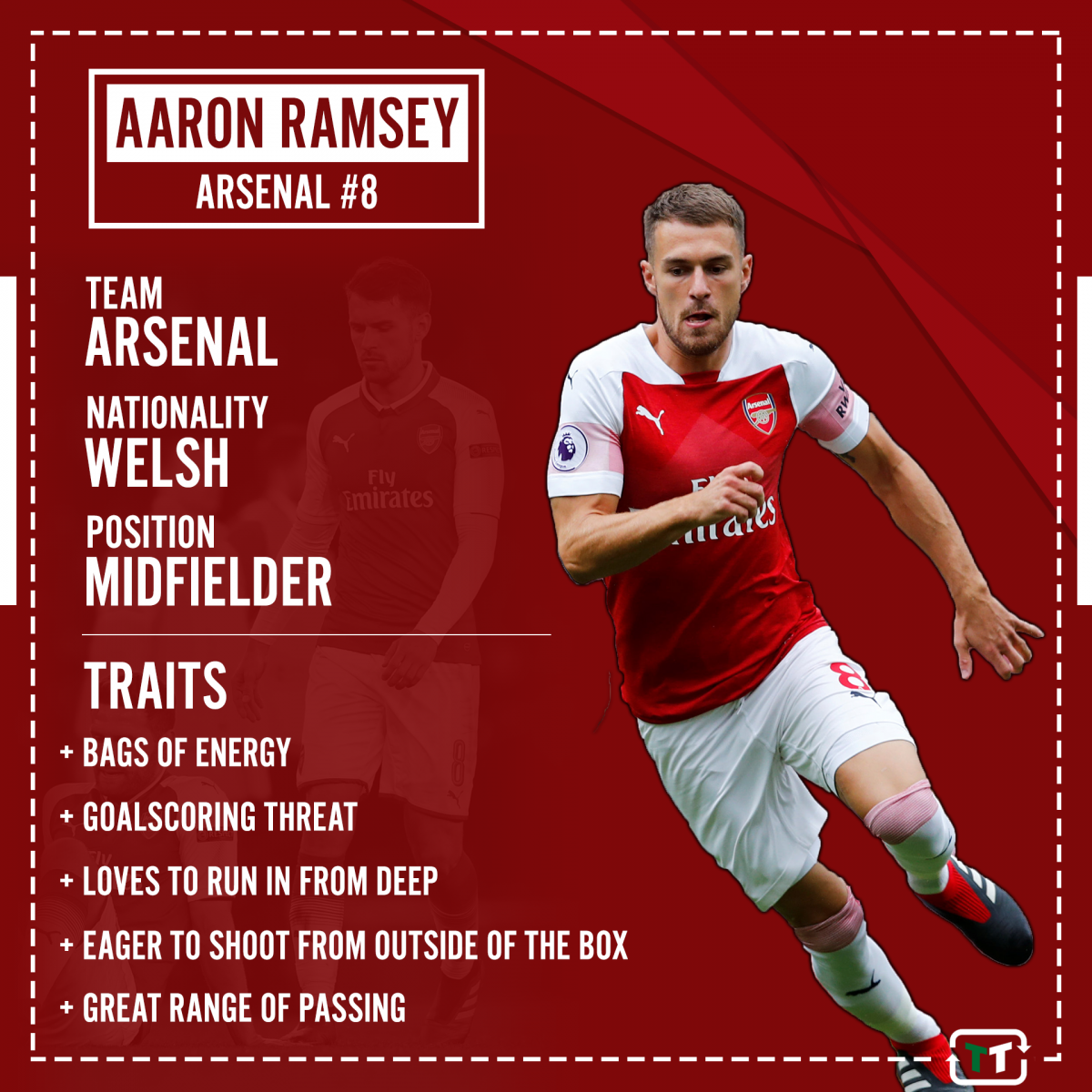 Last night saw Unai Emery gift Aaron Ramsey with a rare start, and the Welshman failed to make good on his opportunity. After the game, whilst the Gunners were picking apart the loss on Twitter, one fan account tweeted claiming the Welshman had a good game, just to receive dozens of tweets disagreeing about Ramsey's outing.
Talking points as we're out of the Carabao Cup:

-Koscielny and Monreal are finished and should not be here next season.
-Xhaka not a centre back and missed in midfield
-Ramsey had a really good game
-2 wingers needed, can't rely on Mkhi/Iwobi
-Bellerin and Kolasinac huge misses

— LTArsenal (@ltarsenal) 19 December 2018
The Gunners were fuming at Ramsey after the loss to Spurs. Whilst the 27-year-old has been at the club for over ten years now, the fans will still be quick to slate him if he falls below expectations, and last night saw him do exactly that. Overall, he was off his game and tried too many fancy flicks and touches in a game where they simply weren't necessary.
The fans would much rather have seen Henrikh Mkhitaryan stay on the pitch after half-time and Aaron Ramsey make way for Laurent Koscielny, as that would have seen Granit Xhaka come out of the back four and into midfield, although it seems Unai Emery got that one wrong as his instinct to give Ramsey the full 90 minutes backfired spectacularly as the Gunners fell to a 2-0 defeat against the old enemy.
You can see what the Gunners thought of Ramsey's display here:
Ramsey did not have a really good game.

— K (@HavinAPoo_) December 19, 2018
Ramsey was shocking, did he even touch the ball in the second half?

— M (@MesutMagicMan) December 19, 2018
Ramsey should woth his experience have been the boss – instead he showboated at times with limited end result…did not step up when needed – absent in second half imo

— nicholas wiggly (@nickwiggly) December 19, 2018
Ramsey had a really good game? What game were you watching? Doing his silly flicks when we are 1-0 down? Can't move the ball forwards for shit. Glad he's being sold. Running around doing nothing doesnt make his performance any better than the rest. The whole team was off today.

— Rohail Ahmed (@rohail_96) December 19, 2018
Wtf ramsey had a good game xhaka was literally doing double job passing the ball in dangerous and covering the back during second half. I don't think if I saw rambo during second half maybe that was shot on the post

— shenheshaa Diamanti (@ibraa_legend) December 19, 2018
Ramsey had a good game!? what game was you watching?

— Daryl (@snookz91) 20 December 2018
Ramsey did not have a good game. What biased person are you? Too much of unwanted flicks.

— FrankÖ (@frankaholic8) December 19, 2018
The Gunners were far from happy with Ramsey yesterday and will be keen to see the Welshman improve significantly in the next few weeks if he wants to try and earn a new contract and stay at the club.