Arsenal fans take to Twitter in delight at rumoured European training kit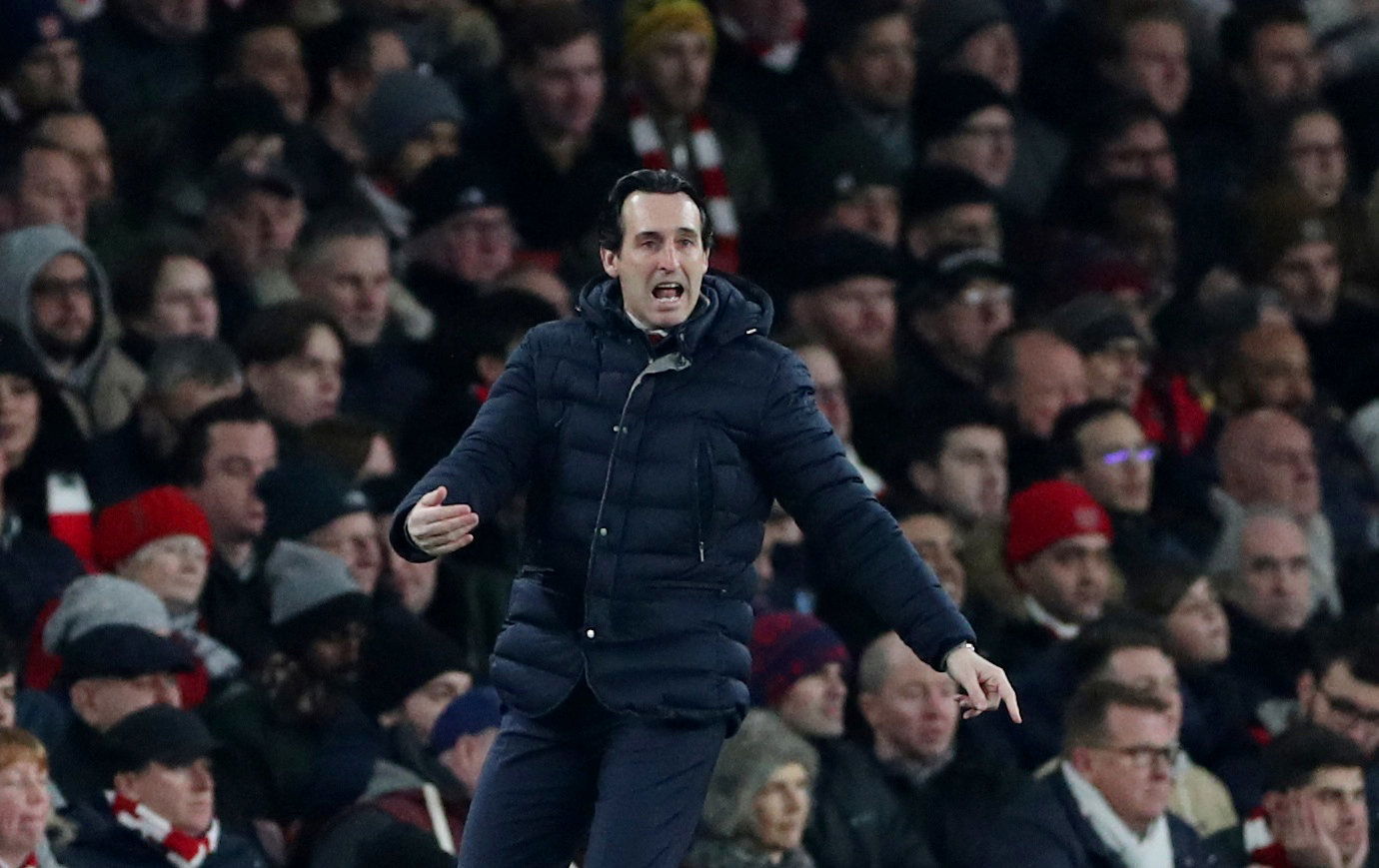 Arsenal fans absolutely love the way that Unai Emery has got them playing this season, and who can blame them? The Gunners look like they'll be back in the Champions League this season after spending two years in the Europa League, and as they prepare for next year, Footy Headlines have leaked a training kit they'll wear before European games.
Arsenal's international training top by adidas to be used in sessions before games during European competition [@Footy_Headlines via @cannoninsider] pic.twitter.com/IgaaLAZylP

— AFTV (@AFTVMedia) April 16, 2019
At the end of the day, the kit that the players are wearing is not important when the teams are out and they're playing football. Arsenal fans will just be hoping that the navy blue training gear with yellow brandings can be worn ahead of Champions League clashes opposed to Europa League ones. Thursday football is starting to drag as far as the Gunners are concerned, and they want a return to the big time.
The Gunners are currently 2-0 up in their Europa League quarter-final tie against Napoli and will be tested with a tough clash tomorrow as they face the Italian's in Naples in the second-leg tomorrow. However, the supporters are confident they can get past the Serie A side and maybe even with the Europa League, a move that would guarantee Emery's back in the Champions League and his side lining up in their training kit before huge European clashes.
You can read the Gunners' verdict on their rumoured training kit here:
Already better then our 3rd kit

— Gooner (@devanshmdixit) 16 April 2019
Im gonna buy all kit, home away 3rd training, whatever!

— apan (@apan4cesc) April 16, 2019
Love it quality

— Warren Bartholomew (@WarrenBartholo3) April 16, 2019
I like that kit.

— Jameca (@InEmeryWeTrust2) April 16, 2019
that would be super nice if used for the third kit . customize of course

— gary t (@cornnutsgary) April 16, 2019
Take my money

— Mr. Rager (@Unanimous_V) April 16, 2019
Wow

— Bernard Mmutle (@MmutleBernard) April 16, 2019
Looks well i like it

— steven denham (@stevendenhan) 16 April 2019
The Gunners seem to like the rumoured kit and will love seeing it in action before games next season.