Arsenal fans take to Twitter in delight at rumours of £20 million Mustafi exit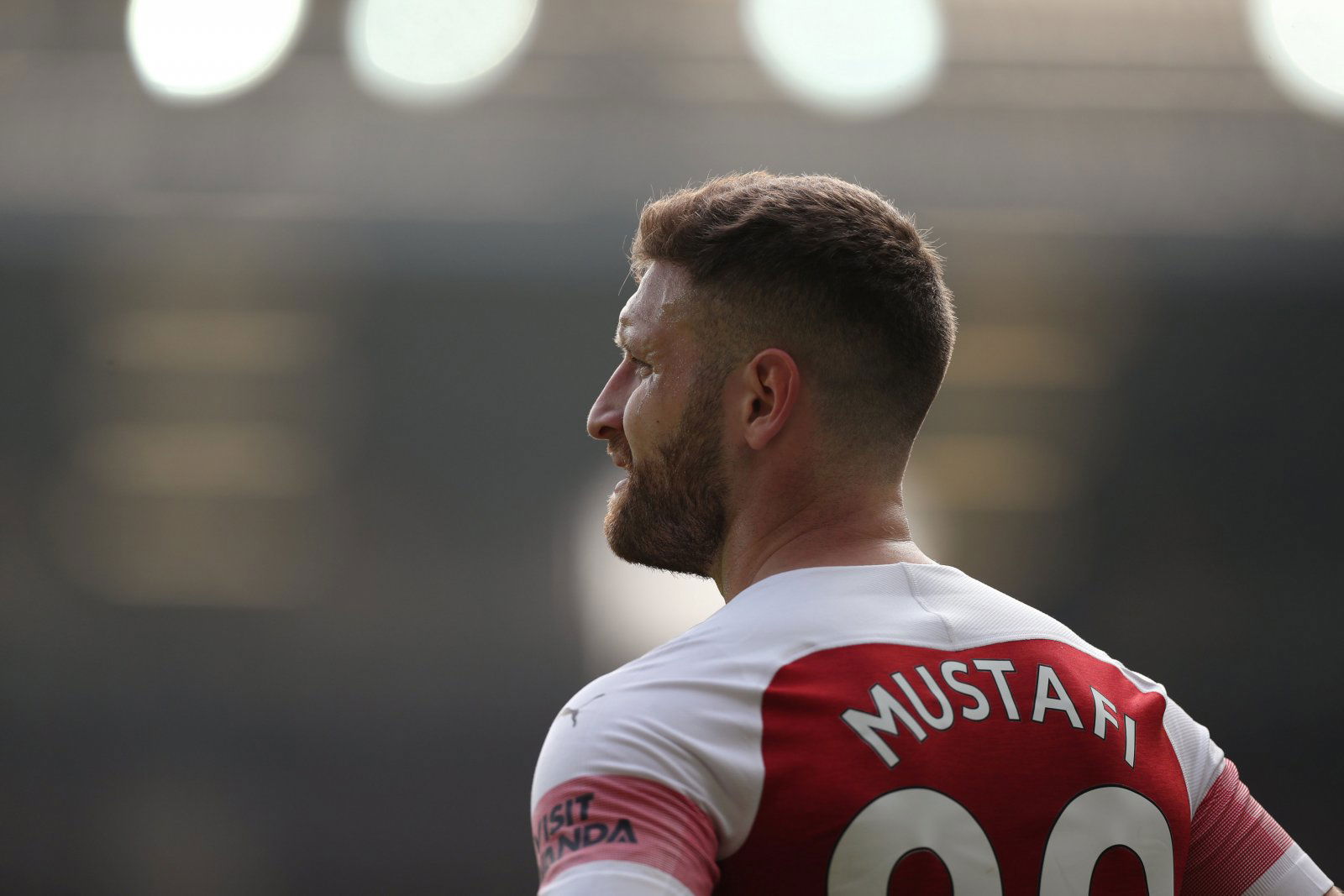 Arsenal fans haven't known true joy for a while now, with their failed efforts at getting into the top four and shoddy, error-ridden football letting them down time and time again. This news, though, may help to put a smile on the Gunners' faces, as Tuttosport have claimed, via calciomercato, that AC Milan want Shkodran Mustafi this summer.
Tuttosport claims that AC Milan have made an inquiry for Mustafi. The German defender has a valuation by Arsenal at £20m.

— LTArsenal (@ltarsenal) 10 May 2019
There is some sweet irony in this one. Arsenal fans weren't exactly distraught when they lost their chief executive Ivan Gazidis to AC Milan earlier in the season, and it seems losing the South African businessman is still reaping the rewards. Mustafi is a shocking defender and with a potential fee of £20 million set to come in for the German from the Milan club, it really is one that the Gunners love.
There is still plenty of time for Gazidis to come to his senses and realise that Mustafi is a massive liability, but with Gazidis signing the German the first time when he was at Arsenal for a huge fee of £35 million, he probably sees the reduced fee this time as something of a bargain. Those that have actually watched Mustafi will know, though, that paying any money for the disastrous defender is too much, and who can blame them given the mistakes he's made for the Gunners.
You can read the Gunners' delight at the Mustafi rumours here:
Ivan trying to make up for his betrayal.
20 mil, lad. He's all yours.

— Aubattalion (@Aubattalion1) May 10, 2019
Gazidis is gonna ruin milan now

— sako (@sakopath) 10 May 2019
Sell, sell, sell!! I'll even drive him to the airport and make sure he gets his flight

— Munty (@Liam_safe_hands) May 10, 2019
We can donate him, no need for sale.

— Oscar (@_gray_Oscar) May 10, 2019
Best news all week if true

— macgooner (@amcn1982) May 11, 2019
Just have him

— Jamie Bids (@jamiebids) May 10, 2019
Sell him immediately

— Rich Oxford (@Zen20h) May 10, 2019
Let me leave!! Tried his best but unfortunately, just not good enough for the Arsenal.

— Barry Owen (@BarryOwen19) May 10, 2019
If he needs a lift give me a shout

— Mike (@IcedChips) May 10, 2019
The Gunners would do anything to ship Mustafi out to Milan and will forever be in Gazidis' debt if he takes him off their hands.