Arsenal fans take to Twitter to slam Denis Suarez amid end of his Emirates' days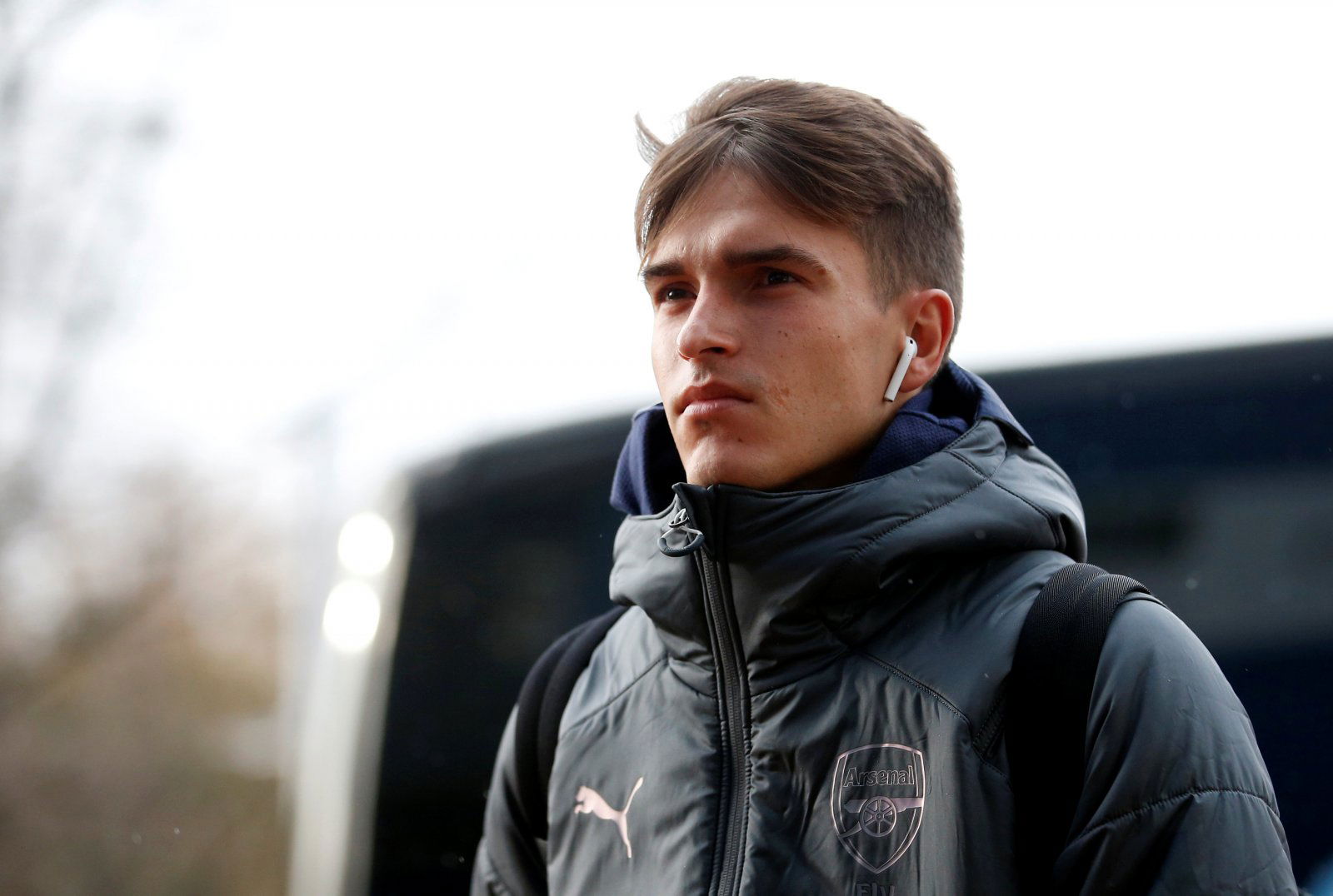 Arsenal fans have had some woeful signings down the years. One player who the club signed in a January window and flopped was Kim Kallstrom, but Unai Emery has needed just one year to usurp that pointless Arsene Wenger signing as he brought in Denis Suarez, whose season is over now Arsenal have released an injury update.
Our medical team have provided updates on…

Denis Suarez
Aaron Ramsey
Nacho Monreal

— Arsenal FC (@Arsenal) 1 May 2019
The Gunners thought that Kallstrom would never be outdone as a pointless signing. His time at Arsenal saw him feature four times without scoring, although he did bag a penalty in the 2014 FA Cup semi-final shootout win against Wigan. Now, though, Suarez has outdone him on a level of pointlessness. The Spaniard has made six appearances, two more than Kallstrom, but he's played fewer minutes.
It doesn't help that the Barcelona loanee had a lot of hype when he signed for the club on loan in January, but regardless he hasn't managed to live up to anyone's expectations. The midfield man will be returning to Barcelona where he will likely play a similar role that he did at Arsenal, sitting on the bench and not featuring until it comes to a dead-rubber game where he can play and have little impact.
You can read the Gunners' thoughts on Suarez here:
"Kim Kallström is the most pointless January signing we've ever made"

Denis Suarez: "Hold my beer"

— Ghoochannejhad (@_C_hacha) May 1, 2019
#FreeDennisSuarez to Barca so he can pick up his UCL and La liga

— Triple A theories (@AbdiasisAden88) May 1, 2019
Isn't Denis Suarez a bigger flop than Kim Kallstrom? At least Kallstrom had an impact at Arsenal; scoring a PK in the FẢ Cup finals shoot-out!

— Billy P. Rwothungeyo (@Billy7Rwoth) May 1, 2019
Suarez jeez what a letdown

— Ben Pullen Wright (@BenPullenWright) May 1, 2019
Suarez is finished. Send him back. Money wasted.

— Jeffrey Mathews (@JeffreyMathew9) May 1, 2019
Denis Suarez wasn't fully fit when he signed on loan in January.

Arsenal spent £2.2m on his loan fee and pay his £55,000 a week wages.

Why do these bants only ever seem to happen to Arsenal?

— George (@geosheng) 1 May 2019
Suarez will return to Barcelona be ause he will feel it is a waste of time to fommit to a useless team that cannot beat cp, wolves and leichester

— yewheng (@yewheng) May 1, 2019
The Gunners cannot understand any of the logic behind the Suarez signing and will just hope that they avoid bringing in any more signings if they're going to play similar roles.