Arsenal fans take to Twitter to call for a Bellerin return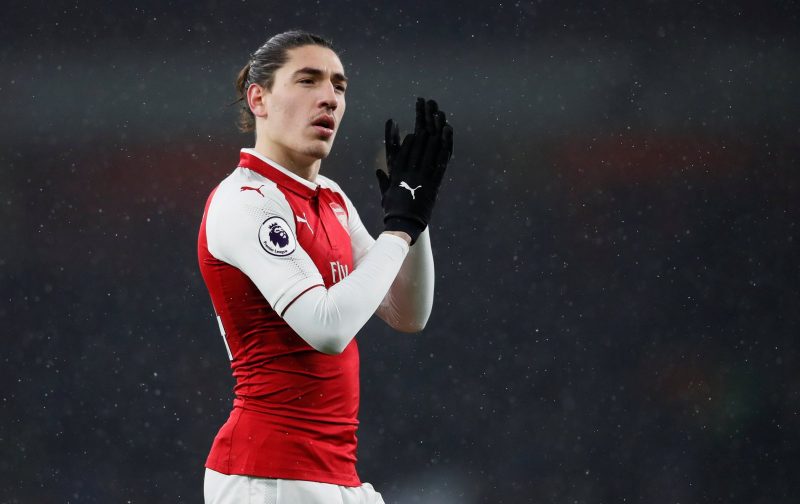 Arsenal fans have been left to watch some shambolic defending from their side this season. The Gunners hate the way that their side is so soft at the back and injuries to key man haven't helped. However, they've had to get by, even if a lot of them have been taking to Twitter to call for Bellerin to make a quick return.
In progress: Hec's recovery

Our No 2's giving us a glimpse into his rehab

— Arsenal FC (@Arsenal) 18 February 2019
The Spanish right-back, before his injury, had shown a massive improvement at right-back under Unai Emery. His performances were top notch and he was beginning to look like the player that the fans believed he could develop into when he first broke through as a youngster under Arsene Wenger, however, his recent knee injury has left him in the lurch.
The chances are that the youngster won't be returning to senior football until a few months into next season, and he may even be lucky to feature again in 2019. However, the Spaniard is in good spirits and has been vlogging his recovery, with the second edition now available on YouTube as the right-back prepared for the surgery that he needed on his injured knee.
You can read the Gunners' calls for Bellerin's return here:
Beat Right Back in the league. Miss him

— Abhishek (@Abhimeyang) February 18, 2019
You only realise how important one is when they're away.

— Xhaka (@CantMasterBate) February 18, 2019
Still better than Cafu

— Ed (@boham_e) February 18, 2019
— Bellerina (@BellerinEra) February 18, 2019
Get well, hope to see you back soon

— Chigozie (@jajamc20) February 19, 2019
You'll come back stronger and better,.. Good progress in your recovery journey.. …

— ERICK (@ErickohGunner) 19 February 2019
The Gunners cannot wait for Bellerin to get back to fitness and will hope he can make a swift recovery and be back as soon as possible.