Arsenal fans take to Twitter to call for Nicolas Pepe deal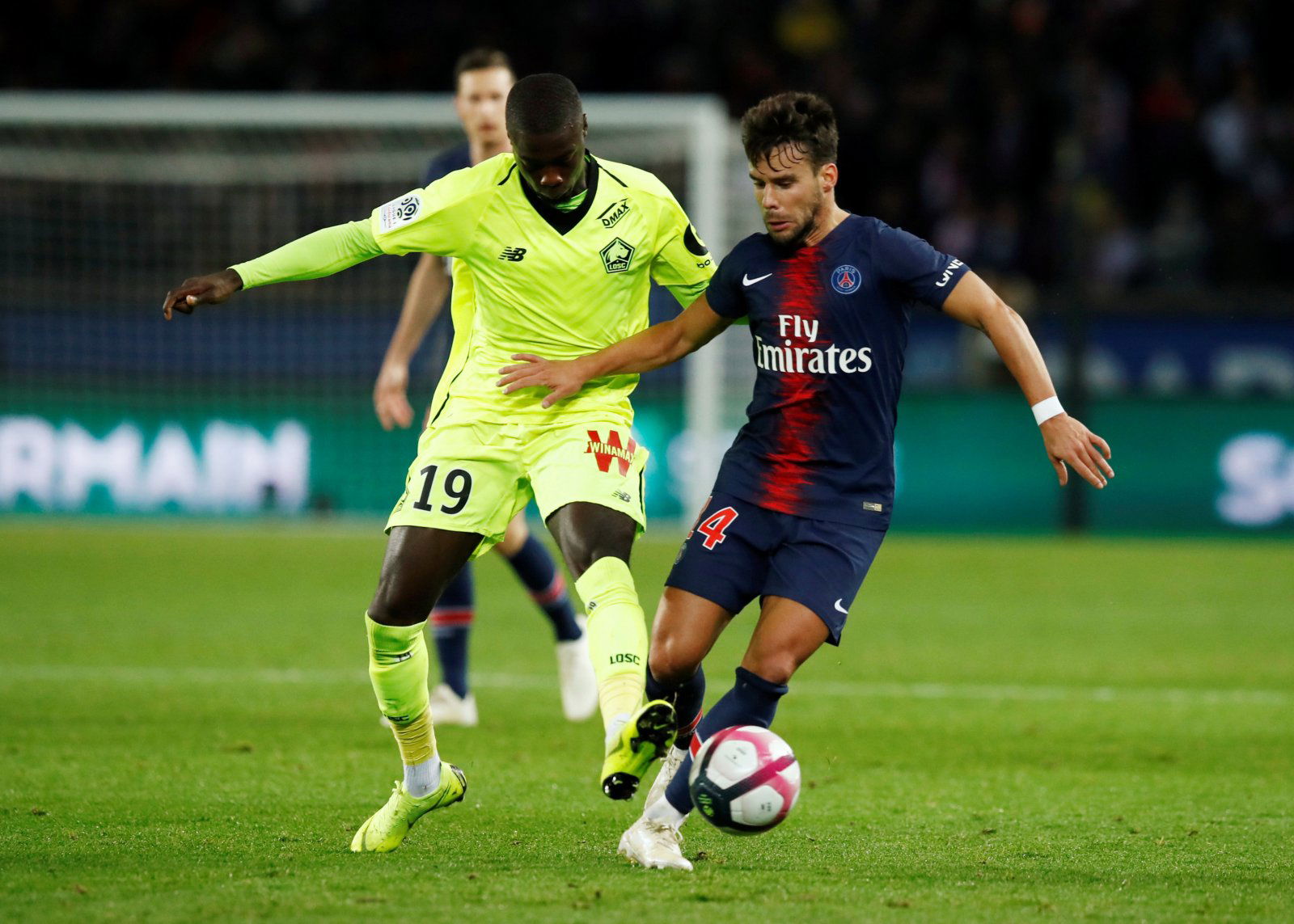 Arsenal fans were left slightly underwhelmed in the January transfer window. The club was linked with a number of players, including a few wingers, however, they ended up with just Denis Suarez. The window is now behind us, though, and Arsenal fans are already looking ahead to summer where they're desperate to sign Nicolas Pepe.
Arsenal need to do all they can to sign Nicolas Pepe. Another smashing goal. He has everything.

— LTArsenal(@ltarsenal) 1 February 2019
The Gunners are in a great position to kick on under Unai Emery. The Spaniard has started to address certain problem areas in the squad, yet there are still some places where the club can be strengthened. One of those positions is on the wing, and it's no shock to see Pepe being called for by the supporters as the 23-year-old Lille winger has 15 goals in 22 Ligue 1 games, as well as nine assists.
If the Ivorian winger was to become the next wide-man at Arsenal then the Gunners would be delighted. Adding someone to their squad who brings so much end product from a wider position would be a massive boost to their squad. The likes of Alexandre Lacazette and Pierre-Emerick Aubameyang are the two who are usually relied upon to score the goals, so to have some of that burden taken off the pair would go a long way for the fans.
You can read the Gunners' thoughts on Pepe here:
Great talent but likely to be out of our budget I reckon

— Adeeb (@_____adeeb) 1 February 2019
Denis/Abu on the left and Pepe on the right wing.

— Rauno Roosimägi (@RaunoRoosimagi) February 2, 2019
I hope he stops scoring now so that his value stagnates else all the bigger sharks with bigger pockets than arsenal come fish him

— Kyl5s (@Kylsome) February 1, 2019
Spot on

— Gally (@AFCGally) 1 February 2019
He would be a dream

— Vibhav (@weebhav) 2 February 2019
We need Pepe now big a big miss if we don't sign him like all the other signings we've missed out on I.e. Suarez

— Auba (@N4th4ns1mm0nds) 1 February 2019
I would give my limb to sign him

— Kyl5s (@Kylsome) February 1, 2019
We need UCL football if we want to sign any world class players this summer

— Marcos Ruiz (@marcosruizjr) 1 February 2019
Loads of Arsenal fans are keen to bring in the winger and would love to see him sign permanently over the summer.