Arsenal fans take to Twitter to call for Ozil to be sold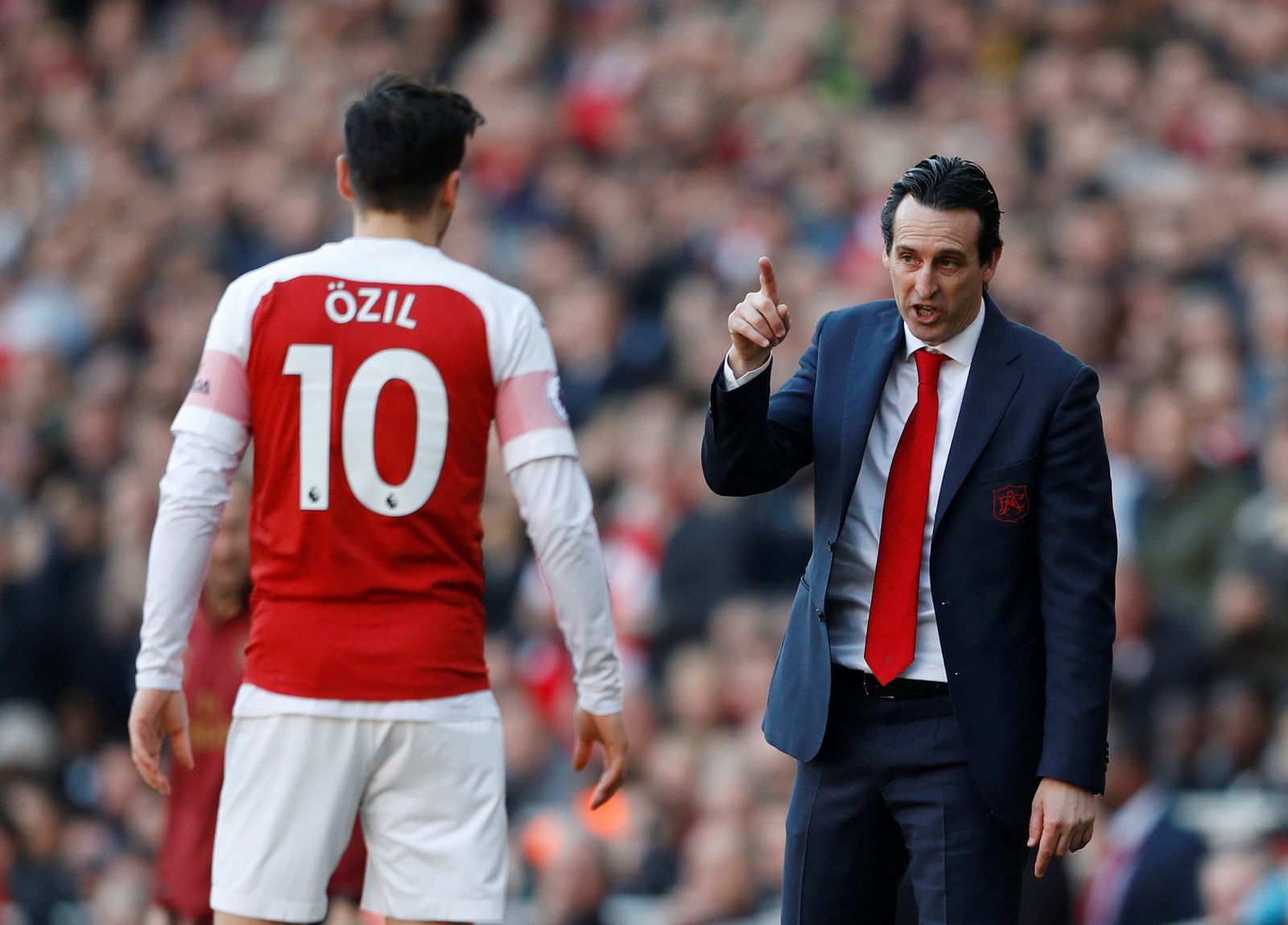 Yes, you read that headline correctly. Arsenal fans have been on Twitter asking for their club to sell Mesut Ozil. The German playmaker may have been an incredible player at Real Madrid and shone glimpses of that since his £42 million move to The Emirates, but it's nearly impossible to justify him staying at the club on his wages given his output.
Out of our current squad, who are the players you think we need to sell this summer? pic.twitter.com/gZSD3AANCq

— AFTV (@AFTVMedia) April 23, 2019
The German midfielder scored his 5th Premier League goal of the season against Crystal Palace in the Gunners' 3-2 defeat on Sunday, and it seems to have gotten lost in everything that's going on at Arsenal that the German is on massive wages yet has only contributed five goals and two assists in the Premier League this season. However, when AFTV tweeted asking who the fans want to sell in summer, Ozil's name came up a lot.
The creative midfielder has been well below the peak of powers for a long time and Unai Emery seemed to have had enough of him at one point. At the age of 30-years-old, it also doesn't make sense keeping him at the club as he's quickly losing value, and cashing on him while they can would be a smart option. However, it would certainly be one that would divide the fan base if it was to happen.
You can read the Gunners' calls for Ozil to go here:
Ozil needs to go as well, what does he do to justify him staying here?

— George Blair (@GeorgeBlairr) April 23, 2019
If i can get 30mil for ozil i would sell him in a heartbeat

— BA-Dallas (@ba_dallas) April 23, 2019
Ozil, Elneny, Mhki, Jenkinson, Mustafi, Wellbeck

— Proudlock (@TomSneaks) April 23, 2019
I understand the sentiment about Ozil, he possesses amazing skill and talent, but evidently, lacks the work ethic and consistency to be truly labeled world class. Mhki, however, is having serious issues with confidence.

— Peter Makinwa (@petemarcnwa) April 23, 2019
Mustafi, jenkinson , Elneny, let litchstiener go and Ozil to free up wages

— Charlie Clarke (@ChazClarke2) April 23, 2019
Sell Ozil and get 2 quality players, oh and Monreal can just go for free

— Maanda Mphaphuli (@Mindlos1000) April 23, 2019
Mustafi. Jenkinson. Mkhitaryan (yup). Elneny. Iwobi (if we find a better replacement). Özil (if we can redistributed the funds properly).

— GUENDOUZI / ELNENY MIDFIELD (@ArsenalCPT) April 23, 2019
The Gunners all seem happy enough to let Ozil go, and whilst the German is a quality player it wouldn't hurt to cash in on him whilst they can, especially given his lack of impact this season.