Arsenal fans take to Twitter to call for Rabiot swoop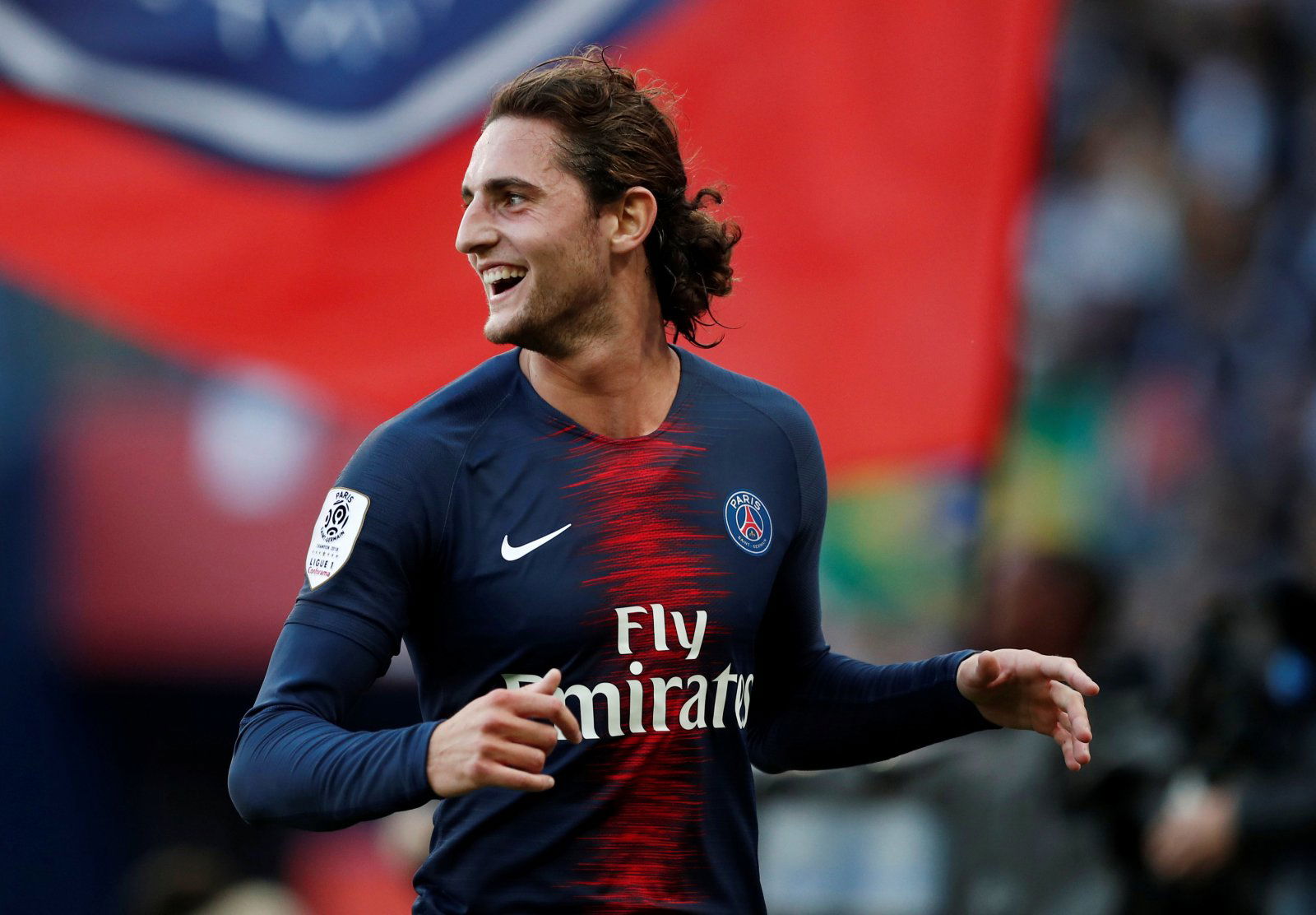 Arsenal fans have a got a lot of ideas over who they want to see signed in the upcoming summer transfer window and Unai Emery will have his work cut out for him for sure. One player who the fans are calling for is French midfielder Adrien Rabiot, who according to an FCInter news exclusive, has been in talks with the Gunners, Inter Milan and Juventus.
Rabiot would be a brilliant signing if not for those reported wage demands.

— LTArsenal (@ltarsenal) 4 May 2019
We are yet to see Adrien Rabiot feature for PSG in 2019 seeing as he's fallen out of favour at the famous Paris club. The midfielder looked to have a massive future as one of the stars of the club at the Parc des Princes, but his agent, who also doubles up as his mother, has proven to be tough to deal with by most who have encountered her, and the player has rejected a contract renewal at the club meaning he'll leave for free this summer.
The midfielder will have been devastated to have missed out on a World Cup winner's medal last summer when he missed out on a spot in the France squad, and leaving Ligue 1 and shining in the Premier League for Arsenal would boost his chances of a call-up. The way that the 24-year-old plays would make him a great fit at The Emirates, but his wages could be a stumbling block as the FCInter news exclusive claims Rabiot is demanding roughly £130,000 per week.
You can read the Gunners' calls for Rabiot to be signed up here:
Similar situation to kolasinac when he joined us, xhaka, torreira, guendouzi, rabiot would be anazing

— Philo (@bphilo_) May 4, 2019
Rabiot is such a brilliant player. Getting him on a free will mean higher wages regardless (Kolasinac, Ramsey to Juve, etc.), if we pay him the reported 50m over 5 years in wages, I'll pay for his flight from Paris to London. He's well over a 50m transfer fee if he wasn't a free.

— Timsy (@timsyAFC) May 4, 2019
Is it not being reported at €10m signing on fee and around £140k per week? Seems very cheap for a player of his ability, considering we'd be saving £50m on the transfer fee.

— Adam Keys (@_AdamKeys) May 4, 2019
Rabiot -Torreira can be a decent Duo.

— EGA (@ElGrandeAFC) May 4, 2019
Finally a good tweet from you

— Woz (@WhoToBeAFC) 4 May 2019
Wage demands are high but we getting him for free so why not

— Abdul (@_a_hb2) May 4, 2019
It makes sense financially as well.

— AmbitiousAlex (@D20048) May 4, 2019
The Gunners seem happy with the idea of signing Rabiot and will want to add the Frenchman to their already impressive midfield for next season.