Arsenal fans take to Twitter to call for Ryan Fraser swoop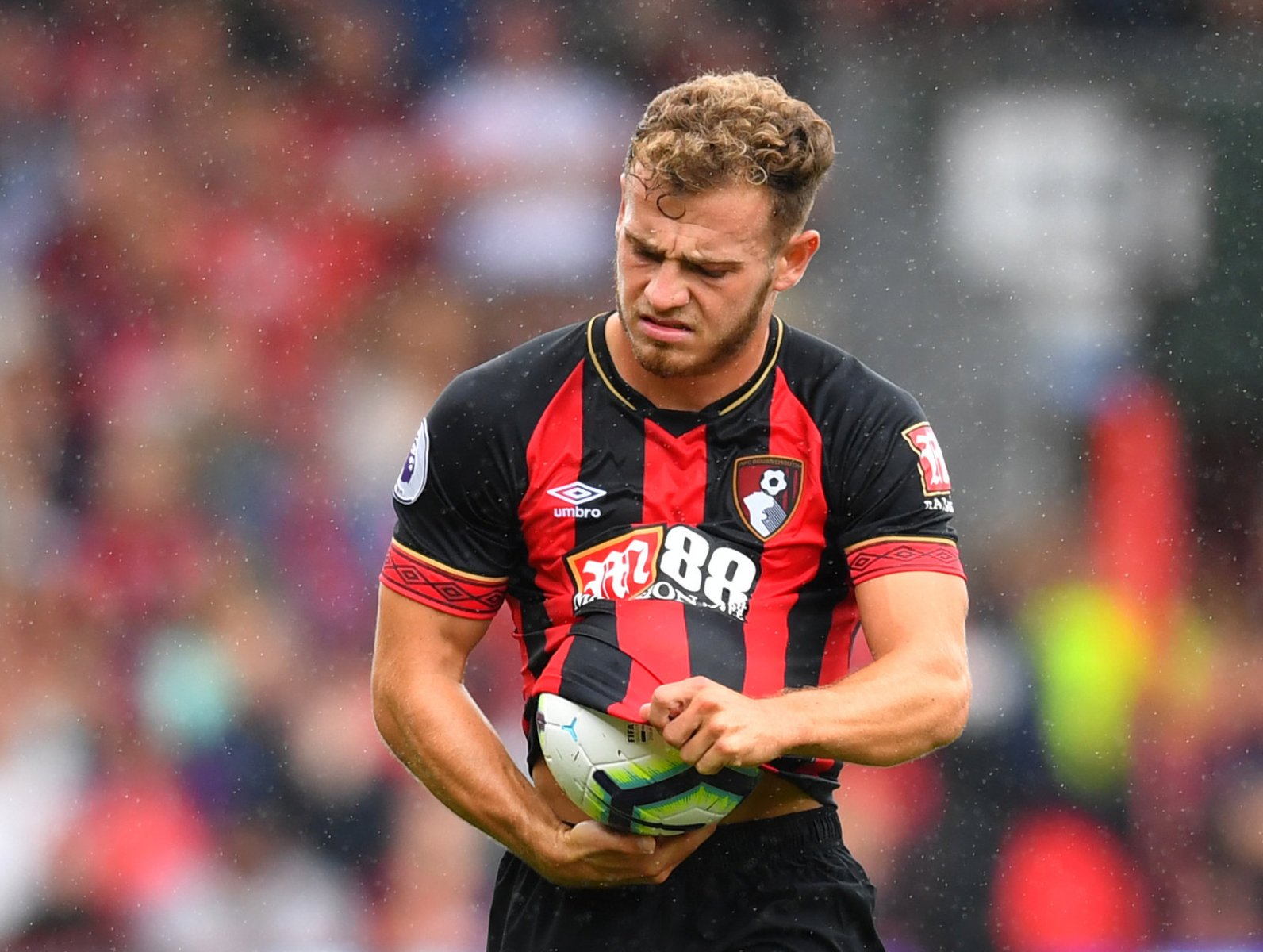 Arsenal fans on Twitter have been given very little to work with this season. The Gunners are all aware that financially they aren't going to be splashing much cash in the summer, so the idea of a cheap deal for Ryan Fraser is one they want. The Mirror claim he could be on the move on the cheap this summer despite originally eyeing up a Bosman next year.
Mirror claims Ryan Fraser is ready to quit Bournemouth. Wouldn't be in excess of 20m and would be an upgrade to what we got. Its a yes from me. Must be followed up with a marquee wide player.

— LTArsenal (@ltarsenal) 29 April 2019
The Gunners are severely lacking in options out wide in their current squad. Henrikh Mkhitaryan has been nothing short of woeful as of late, and with Alex Iwobi's complete lack of end product, the issues that Unai Emery has in his squad have been magnified by the club's recent form. Three losses in a row against Crystal Palace, Wolves and Leicester have been damaging and Fraser is the fix they need.
The Scottish winger has a contract at Bournemouth until 2020 and, according to the article in The Mirror, was looking at leaving Dean Court on a Bosman ruling next season. However, with Arsenal needing him as soon as possible and Eddie Howe likely wanting to make some money from the ex-Aberdeen man, it would make sense for the Gunners' to swoop for the Cherries' seven-goal, 12-assist winger in the coming months.
You can read the Arsenal fans' calls for Fraser here:
People moaning about this type of signing does anyone else remember maguire and Robertson from hull Winaldjum from Newcastle these type of players all have something to prove would defo take him at Arsenal

— work in progress (@Mesutsicknote) April 29, 2019
Prem proven, productive winger – 100x the player Iwobi is and relatively cheap. Must sign imo

— Seb (@Seb_Roelofsen) April 29, 2019
He would be our marquee signing …

— Jamie Salmon (@JamieSalmon4) April 29, 2019
Him and carrasco for less than 50 mil, they'd be absolutely great buys

— Tavis (@TavisNett) April 29, 2019
Watched him Saturday and he would be 100% upgrade for us – tenacious, great deliveries and weighs in with goals

— BmthGooner (@bmth_gooner) April 29, 2019
Would be quite happy with that!

— Mike Levieux (@MikeLevieux) April 29, 2019
Please sign him

— Jabari mohamed (@Jabari4) 29 April 2019
I'd definitely take him. We need a brutish core back at the club

— Jason Alexander (@MrJasonAlex) April 29, 2019
Miles better than anyone we have on the wing, would only take him going to chelsea and bagging 15goals and 15 assists for us to regret not getting him. Id take him with our current budget.

— LL (@lukelondon_) April 30, 2019
The Gunners would love to bring Fraser in this summer, and the small fee it would take to prise him from the Southcoast couldn't be more worth it given what he'd bring.