Arsenal fans take to Twitter to demand Alex Iwobi departure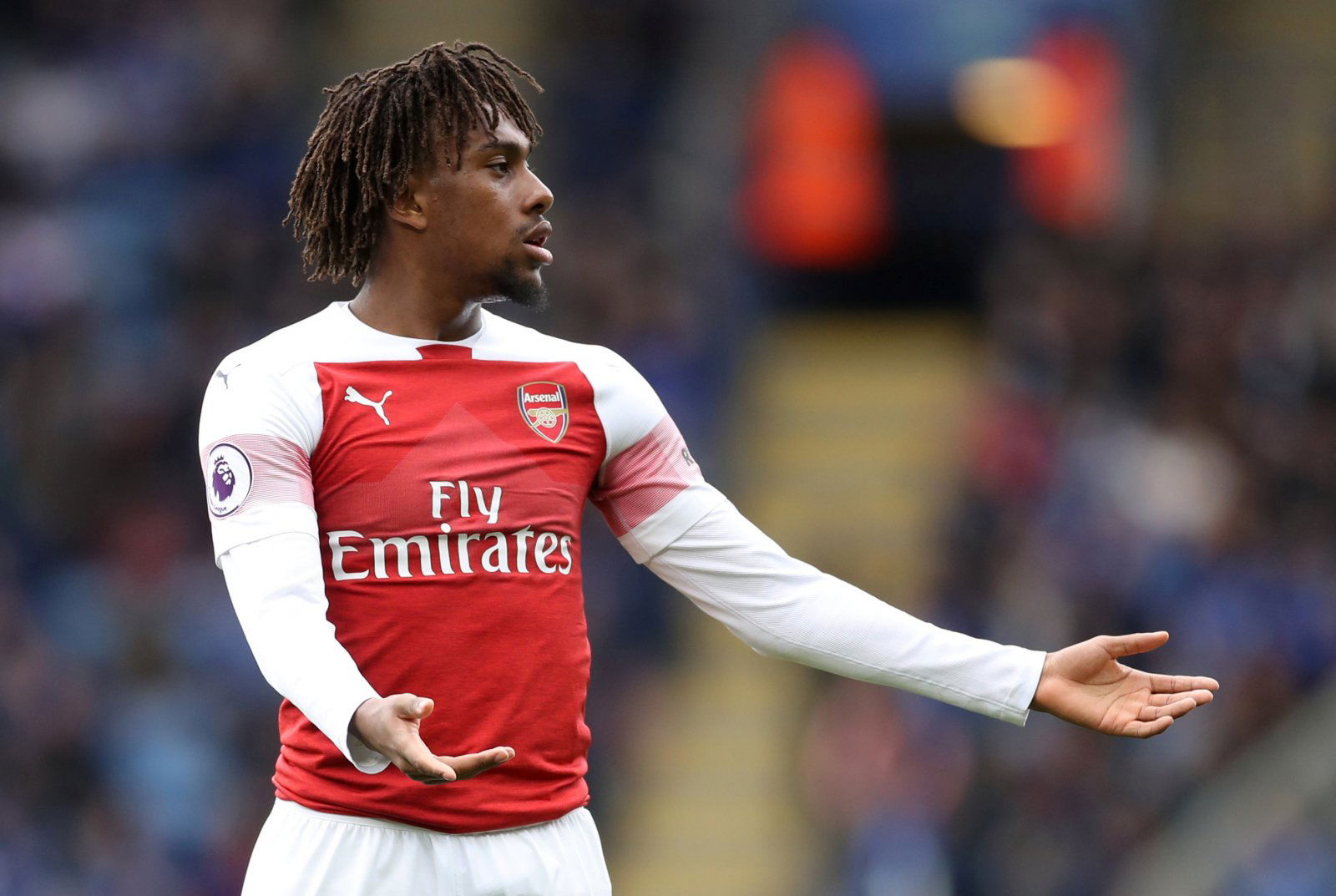 Arsenal fans have got a strange knack of slating the players that come through their academy system, and it's not pleasant to see in a lot of cases. However, when it comes to Alex Iwobi, they've seen the Nigerian given plenty of chances, and as some fans are calling for him to be used in central areas, the majority have seen enough and want him gone.
Iwobi needs to be given a chance as an #8 or #10 in the near future. As he said, that's his best position. I think we can appreciate him more should he play there. Might never be the killer final third winger some are hoping he becomes. His future lies in central areas.

— LTArsenal (@ltarsenal) 10 May 2019
It's hard to blame the Gunners on this one. Iwobi has been used a winger for most of his days at Arsenal, and his lack of goals and assists from wide areas has seen him come in for plenty of abuse. In response to that, the tweet above from popular Arsenal fan account Ltarsenal has opened the argument to give Iwobi a go in midfield as either a #8 or a #10, a position he plays in for his national team.
Despite this, the Gunners are still not having any of it. They have no interest in seeing Iwobi used anywhere, and with the Premier League season now over they want to see action taken in the summer transfer window. A new winger or two will be crucial, and if it means letting Iwobi go then very few fans will have any issues with it, as they look for a complete Unai Emery revolution.
You can read the Gunners' verdict on Iwobi here:
No pls. He need to be replaced with someone far much better.

— Yusuf SB (@bin_sulym) May 10, 2019
Or maybe he is just not good enough and we need someone better…

— Ahmed Mahmood (@AhmedMahmood6) May 10, 2019
He should be sold or have a season long loan next season . Had so many opportunities this season and failed

— Josh Robinson (@JoshRobbo11) May 10, 2019
He needs to be sold with Saka taking his position in the squad.

— afcMedium (@afcMedium) 10 May 2019
Sell him

— Salifu Adam (@fundraiser360) May 10, 2019
He just need to be sold

— Gunner Nation (@MatteoNr) May 11, 2019
He's a headless chicken, should be sold in the summer

— AFCTOM (@goonertom18) May 11, 2019
Not sure, sadly I jus don't think he's good enough.

— Josh Moss (@MossMan800) May 10, 2019
NO!

IWOBI SHOULD LEAVE! OR AT LEAST GO ON LOAN!

ENOUGH IS ENOUGH.

— Matan Bitton (@BittonMatan) May 11, 2019
The Gunners have had enough of Iwobi and will be pleased to see the back of the Nigerian should be allowed to leave this summer.