Arsenal fans take to Twitter to demand Bukayo Saka starts against Chelsea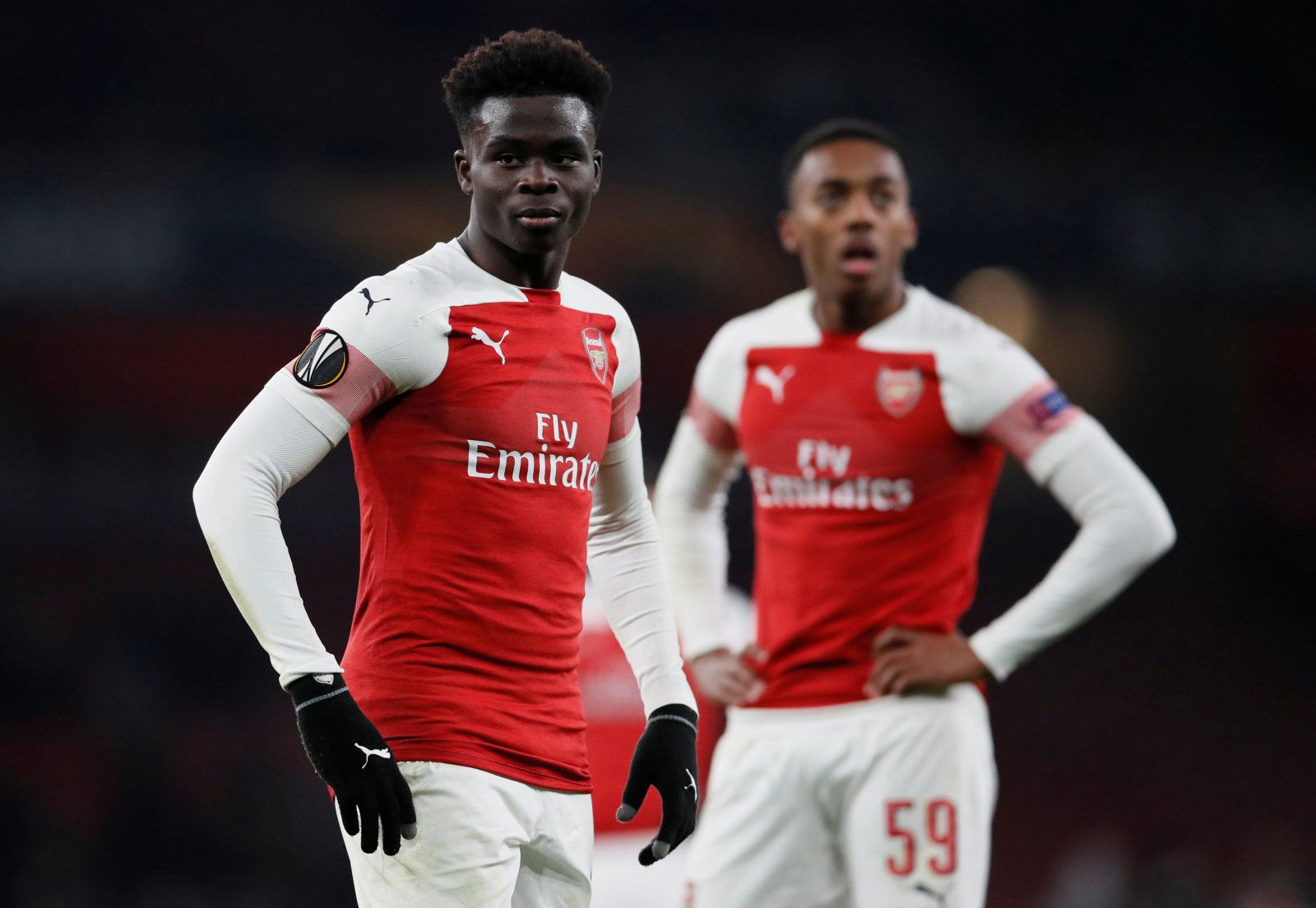 Arsenal will be hosting Chelsea in the marquee match of the Premier League weekend. The Gunners will be going into the game looking to avenge their London derby defeat against West Ham last weekend, and the fans are calling on Bukayo Saka to be the man to do it after his double in the Arsenal U18's 5-2 derby win over their Spurs equivalents.
WHAT A GOAL! @BukayoSaka87 fires a left-footed into the top corner from 20 yards

5-2 (108) #FAYouthCup pic.twitter.com/uZ6C5KTsx3

— Arsenal Academy (@ArsenalAcademy) 17 January 2019
Saka has previously been used by Unai Emery in the Gunners' senior side, and the fans want to see him utilised again tomorrow, especially seeing as the youngster knows where the goal is and has it in him to score great goals. The 17-year-old would also provide a massive sense of unpredictability, and assuming he doesn't let the occasion overwhelm him then he could be Emery's secret weapon come tomorrow.
The chances of Saka actually starting are slim to none. Unai Emery isn't the kind of manager to throw a 17-year-old into a high-pressure match like that, but if he was to change his ways for tomorrow's 17:30 kick-off then he certainly wouldn't regret it. With Saka playing last night he has enough time to turn around and play his part tomorrow, although he will probably have to settle for a place on the bench at best.
You can read the Gunners' calls for a Saka start here:
Our dembele

— Prajwal (@Praj_afc) 17 January 2019
Saka is on fire.. we need his goals in the senior team too please.

— PINKI (@dollypinki) January 17, 2019
Start him against Chelsea please Unai.

— richard bentley (@cocakolauk) January 18, 2019
Get them into the First team squad. Could do so much better than some of the dross we have in there. #COYG

— Hendon Gooner (@HendonGooner) January 17, 2019
He's a proper baller. COYG.

— John Ewen (@AjarnJohn) January 17, 2019
Bring him up

— Jack Schutter (@JohannTheGuard) 17 January 2019
Start him senor emery

— Joseslevo (@slevinho) January 17, 2019
The Lilywhites are desperate to bring Saka up to the first team, and whilst it may unrealistic for him to start tomorrow, they're all desperate to see it.