Arsenal fans take to Twitter to discuss John Cross' Ozil verdict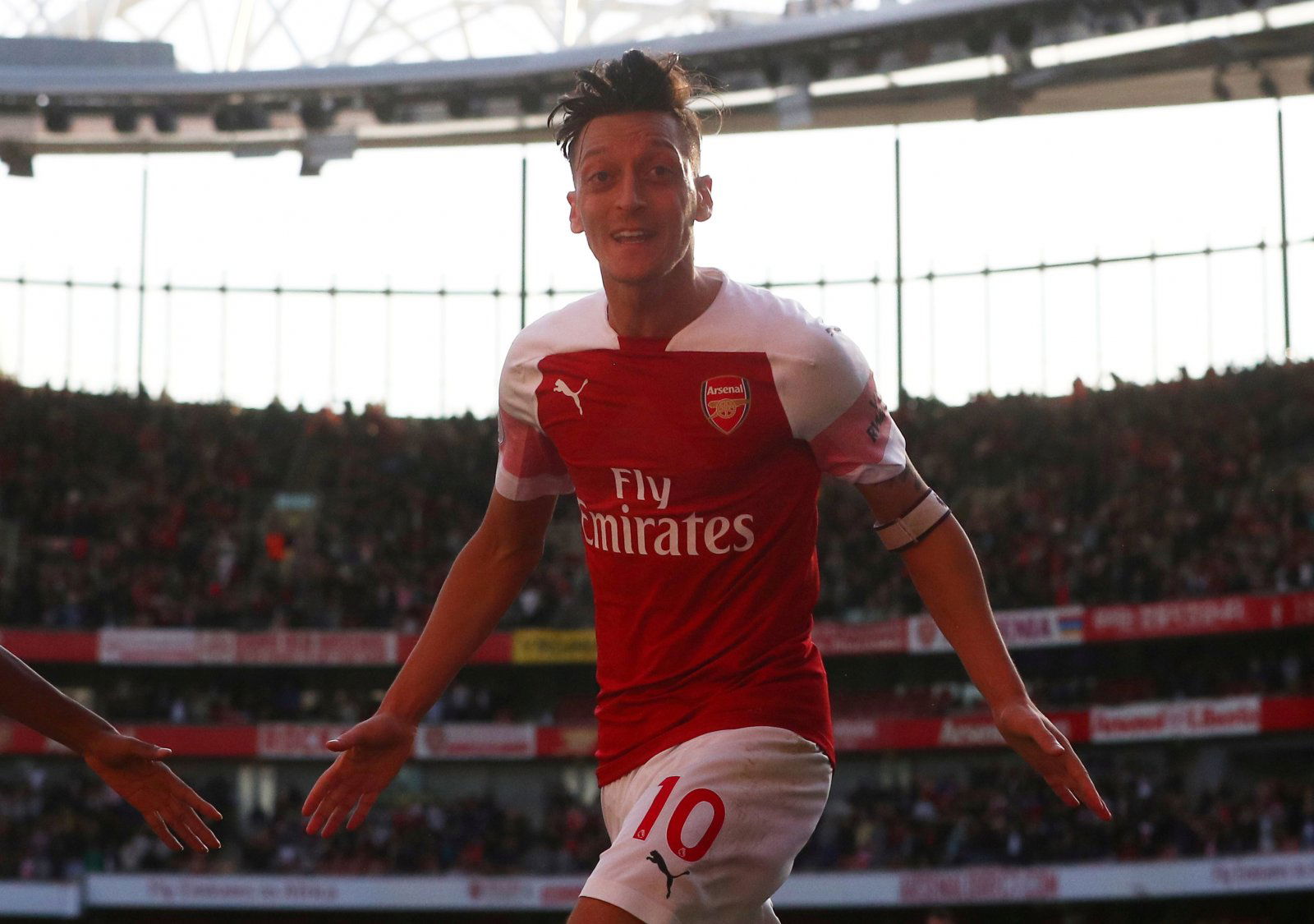 As you can imagine, the main talking point when it comes to Arsenal at the moment is the situation surrounding Mesut Ozil. In yesterday's Sunday Supplement, with comments via Sky Sports New, John Cross was talking about the issues with the German and he claimed that Ozil just isn't an Emery player as he doesn't fit the Spaniard's philosophies.
John Cross: The fact of the matter is that Ozil is just not playing under Emery. He's not an Emery style of player, Emery demands an intense style of play. Frankly, there is no place for Ozil in Emery's philosophy and long-term tactics.

— LTArsenal (@ltarsenal) 17 February 2019
The Daily Mirror's chief football writer was keen to express his point that Ozil just does not fit the system at Arsenal and that it's not down to a rift between the player and the manager that these issues are cropping up. However, that doesn't explain why the Spanish gaffer tried to sign Ozil in his final summer as the PSG boss, as why would he look to sign a player who doesn't fit his system?
That's why the Gunners have been chiming in with their verdict. Cross also claimed that Emery 'demands an intense style of play' yet the fans were left wondering where he's got that from, seeing as they so rarely see this intensity unless they're playing in a must-win derby clash. These questions are ones that no one other than Emery or Ozil can answer, and the fans will be delighted when their ongoing problems are resolved.
You can read the Gunners' verdict on Cross' comments here:
ok lets even ssay…we press…does that mean you cant bring him on..during the game….

— abiodun (@omogunoriola) February 17, 2019
It's a myth we play with intensity , we have pressed 3 times this season , I have watched Guendouzi stroll after players yet he still plays .

— anu mathimugan (@deedeewhiteshep) February 17, 2019
I see no intensity in the play what so ever. So this is a myth

— Lëwis (@Lew2788) February 17, 2019
But where is the intense play he's driving at??I don't see any intense style of play in this arsenal team tbh

— full fleshed alchemist (@kvng_slamma) 18 February 2019
What's so intense about playing Iwobi/Guendouzi over Özil/Ramsey?

— A W (@gunningforafc) February 17, 2019
Which tactics if I may ask ?? We are now a laughing stock day n night

— STEvE Gunners Hara (@SteveGunners1) February 17, 2019
Emery wants intense players??

— Ositadimma (@Osita_Ofoma) February 17, 2019
The problem with this is – How long do we think Emery will be here? His contract ends next season, will he do enough to earn another?

— Trafalgar… (@imTrafalgar) February 17, 2019
Intensity? At this point in time I can't see any identity to this team, a lot of this is to do with the players not being Emery players granted but we are not even playing good football anymore

— JRFIZZY (@JRFIZZY) February 17, 2019
The Gunners are desperate for their Ozil situation to be resolved quickly and they're just not buying Cross' explanation on the matter.