Arsenal
Arsenal fans take to Twitter to fume at Bellerin injury in Chelsea win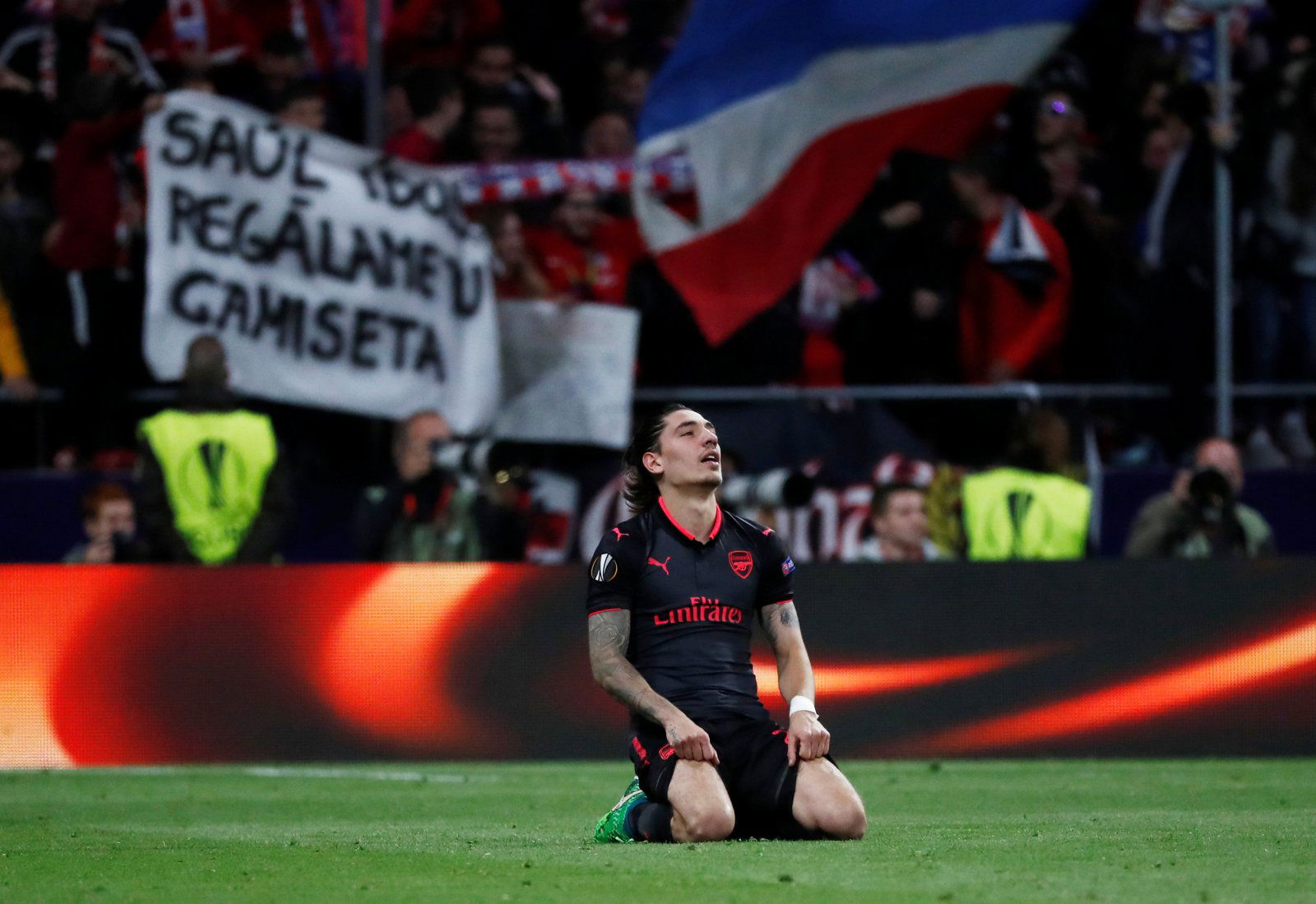 Aresenal fans have been left devastated and frustrated by the latest injury problem they've amassed. The Gunners overcame Chelsea 2-0 at The Emirates, yet the three points came at a cost as they lost Hector Bellerin to what looks like a serious knee injury.
We're all keeping our fingers crossed for you, @HectorBellerin

— Arsenal FC (@Arsenal) 19 January 2019
Unai Emery claimed after the clash that his countryman's injury looked like an important one and that the right-back could be out for a long time. It looks like the Gunners could be set to suffer without the Spaniard and the fans are yet to be convinced by their replacement right-sided defender, Stephan Lichtsteiner. That's why a lot of the fans are panicking over this latest setback.
This season has seen Bellerin establish himself as one of the best right-backs in the Premier League under Emery. His ability to bomb forward and give the Gunners something going forward as well as defensively makes him a key asset for Emery, and having him unavailable for any length of time is something that won't go down well with the fans.
You can read the Gunners' thoughts on Bellerin's setback here:
I hope Bellerin makes a full recovery, no matter how long it takes.
He has a long career ahead of him.

As for us, we need to sign a quality RB to keep competing. We all know the Twitter admin can't make that happen, but we can dream!

—

Wish you a smooth and speedy recovery . Hopefully we can get someone to cover for our #1 RB till then.

— Renée Ä (@Messageindmusic) January 20, 2019

Hope it's not the serious on. Take care and get well soon!!

— Gooner8_Ss7 (@Afc1stluv) 19 January 2019

He only just got back

— Unai's Gunmen (@Anonymous1076) 19 January 2019

Better NOT be injured seriously

— Süe ellen (@actor_sueellen) 19 January 2019

We need RB ASAP, even if Atletico's Emerson.

— Mysterious Emery (@SeimohD) January 19, 2019

See you in 6 months bellerin #GWSN

— Anish (@ani5h_b) January 20, 2019

The Gunners have little faith in this injury being a minor one and they'll be hoping the Spaniard can return for some kind of football before the season's up.

Like what the TT have on offer? Sign up for more notifications!