Arsenal fans take to Twitter to marvel at incredible Leno double stop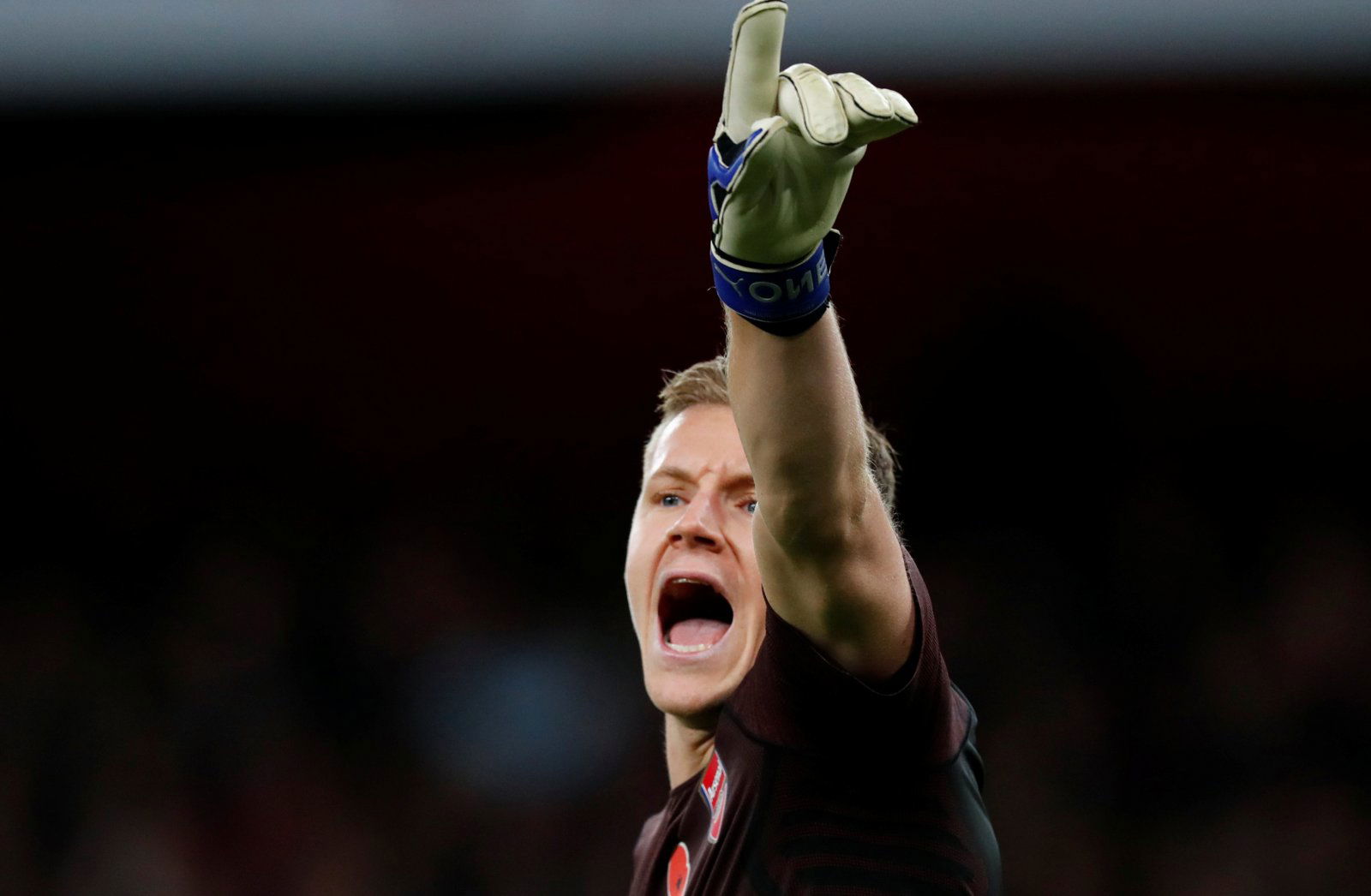 Arsenal fans have been struggling for a number of years in the goalkeeping department, yet when Unai Emery looked to the transfer market in the summer and brought in Bernd Leno it looks like he solved a lot of issues. Yesterday then saw the German show what he's all about when he pulled off an incredible double save in the North London Derby.
AMAZING DOUBLE SAVE FROM BERND LENO!

First, he keeps out Eriksen from close range before quickly jumping to his feet to tip over Sissoko's powerful effort

0-1 #NLD #TOTARS pic.twitter.com/f7l5ahZME8

— Arsenal FC (@Arsenal) 2 March 2019
Bernd Leno was incredible yesterday. The German stepped up in every way possible and when Tottenham were knocking on the door as half-time was getting closer and closer at Wembley he showed his class. Harry Kane chipped a ball towards Christian Eriksen, yet Leno blocked the Dane's shot with his legs, then when the rebound fell to Moussa Sissoko the real magic happened.
Leno was going down to his right when Sissoko ran onto the end of the rebound and fired a controlled volley that looked to be destined for the roof of the net. Unfortunately, for Tottenham fans, the Gunners' German shot-stopper was quick to make the step across and throw his left hand at the ball, tipping it over the bar and saving his side a goal. That would turn out to be crucial as they managed a 1-1 draw, even if Leno couldn't keep out Harry Kane's second-half penalty.
You can read the Gunners' thoughts on Leno's double save here:
These double saves worth 3 points

— Gooner Vakarian (@gooner_fahad) March 2, 2019
Leno: Becomes neuer for 3 seconds
Sissoko and every tottenham fan: pic.twitter.com/NqdLmPIFUP

— Vaggelis_Kete (@KeteVaggelis) March 2, 2019
Leno has been key in the last few matches

Arsenal are in 'good hands' with him

— The Arsenal Review (@thearsreview) 2 March 2019
Best save of all time

— L Rus (@TheLouisRussell) March 2, 2019
THAT IS ONE OF THE GREATEST SAVES IN HISTORY!

— (@Auba_Laca8) 2 March 2019
Again, step aside David De Gea, @Bernd_Leno is the best goalkeeper in the world! Cc: @ManUtd #NLD

— Femi Oyedola (@phemoy) March 2, 2019
That was bloody brilliant. My heart

— Cyan Rose (@Cyan_Rose) 2 March 2019
That was like a goal. HOLY MOLY

— Error 404 (@GenericGooner) March 2, 2019
Arsenal fans everywhere were in awe of Leno's incredible stop and would love to see more of that from the German in the last nine games of the season as they aim for a top-four spot.