Arsenal fans take to Twitter to praise Mustafi on Newcastle display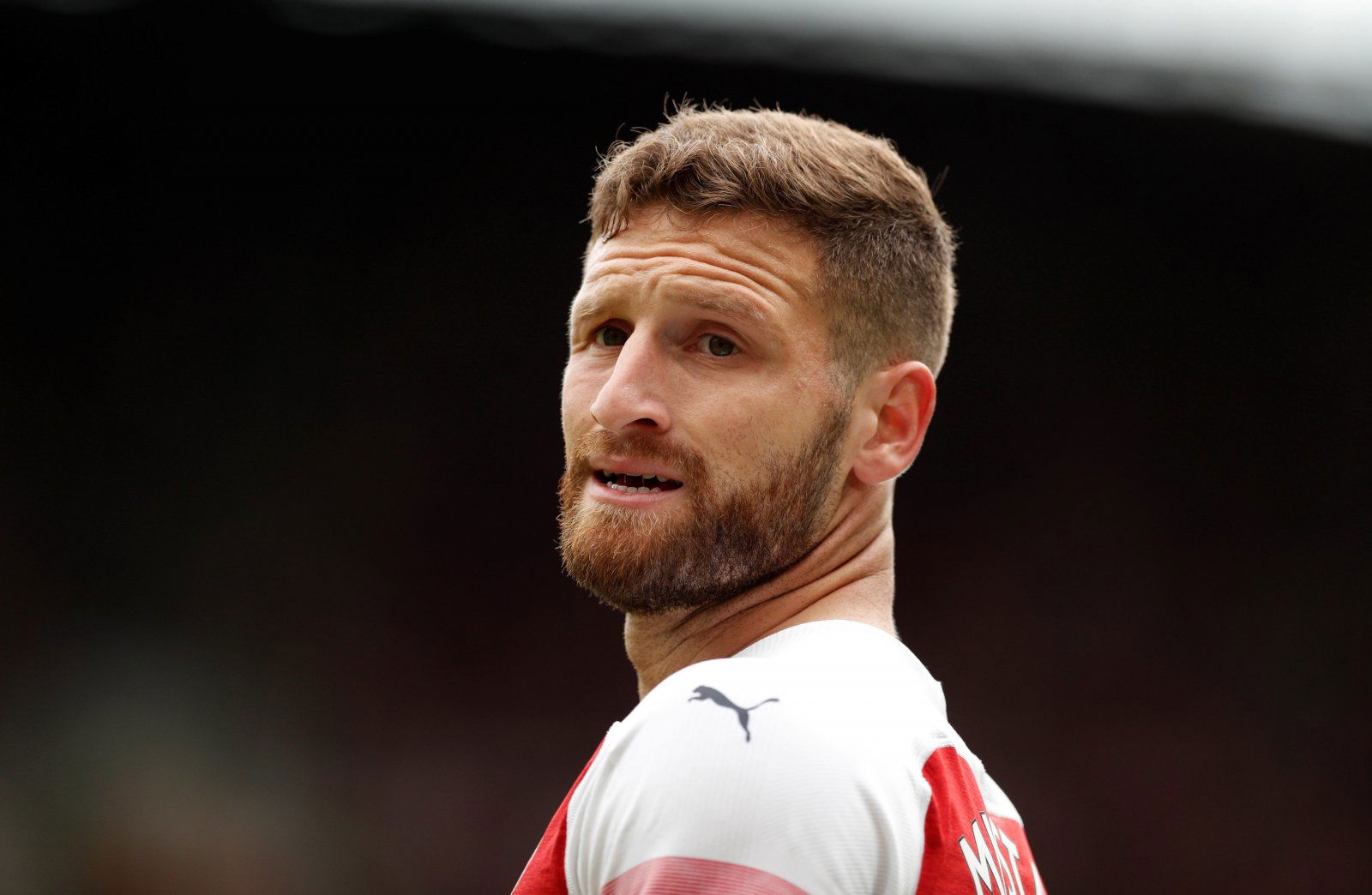 It may have only been Newcastle last night for the Gunners, who offered little going forward, but they still managed a clean sheet, and some of the home fans have even gone as far as to praise Shkodran Mustafi after the game. The German defender can usually be described as a bomb waiting to go off, but last night the World Cup winner looked solid.
Unpopular opinion, but Mustafi defensively today was very good. Some shaky moments in terms of his passing choice, but he was really solid today overall. Made countless successful tackles and interceptions. Need him to continue like this.

— LTArsenal (@ltarsenal) 1 April 2019
When in possession and on the ball, the ex-Valencia man's passing and decision making were still rough, but defensively he looked a lot better than usual. It wouldn't come as a surprise to find out that the German suffers from confidence problems as a result of the bashing he usually gets from his own fans, but if he can string together some consistent performances like last night, he might win them over.
The real test will come on Sunday when an in-form Everton host the Gunners at Goodison Park. The free-flowing attacking football that Marco Silva is starting to string together through the likes of Richarlison, Bernard and Gylfi Sigurdsson could prove to be too much for Mustafi to handle, but after last night the Arsenal supporters will be believing that anything is possible.
You can read the Gunners' rare praise for Mustafi here:
Totally agree. Defensively he was superb. His passing needs to get better though

— Petit Kevin (@ArsenalLiveStat) April 1, 2019
He need to regain confidence

— Chinwendu (@cooldeejaysmith) 2 April 2019
Mustafi been brilliant in some games this season but can he do it on a consistent basis?? I doubt

— Coker (@__Shola) April 2, 2019
Not an unpopular opinion. Just an outlier when compared to his usual form

— Not Gilbert Grape (@gilbert_j_pru) April 2, 2019
I just dont like when he loses the ball he gets a rush of blood and dives in. but overall good performance

— Gunner416 (@Gunner4161) 2 April 2019
He was immense tonight

— Sami Kassisieh (@skassisieh23) April 1, 2019
He was superb

— AUSTINESTYKS (@austinesmith28) April 1, 2019
Mustafi had good match tonight, some very good tackles while having some difficulty playing from the back but overall he had a decent game.

— bAkAtsInE (@_lukmanB) April 1, 2019
The Gunners will hope that their German stopper can find some form for the final run in, but the danger is always there that he may slip up and cost them a win.