Arsenal fans take to Twitter to rubbish reports of Kroenke cash boost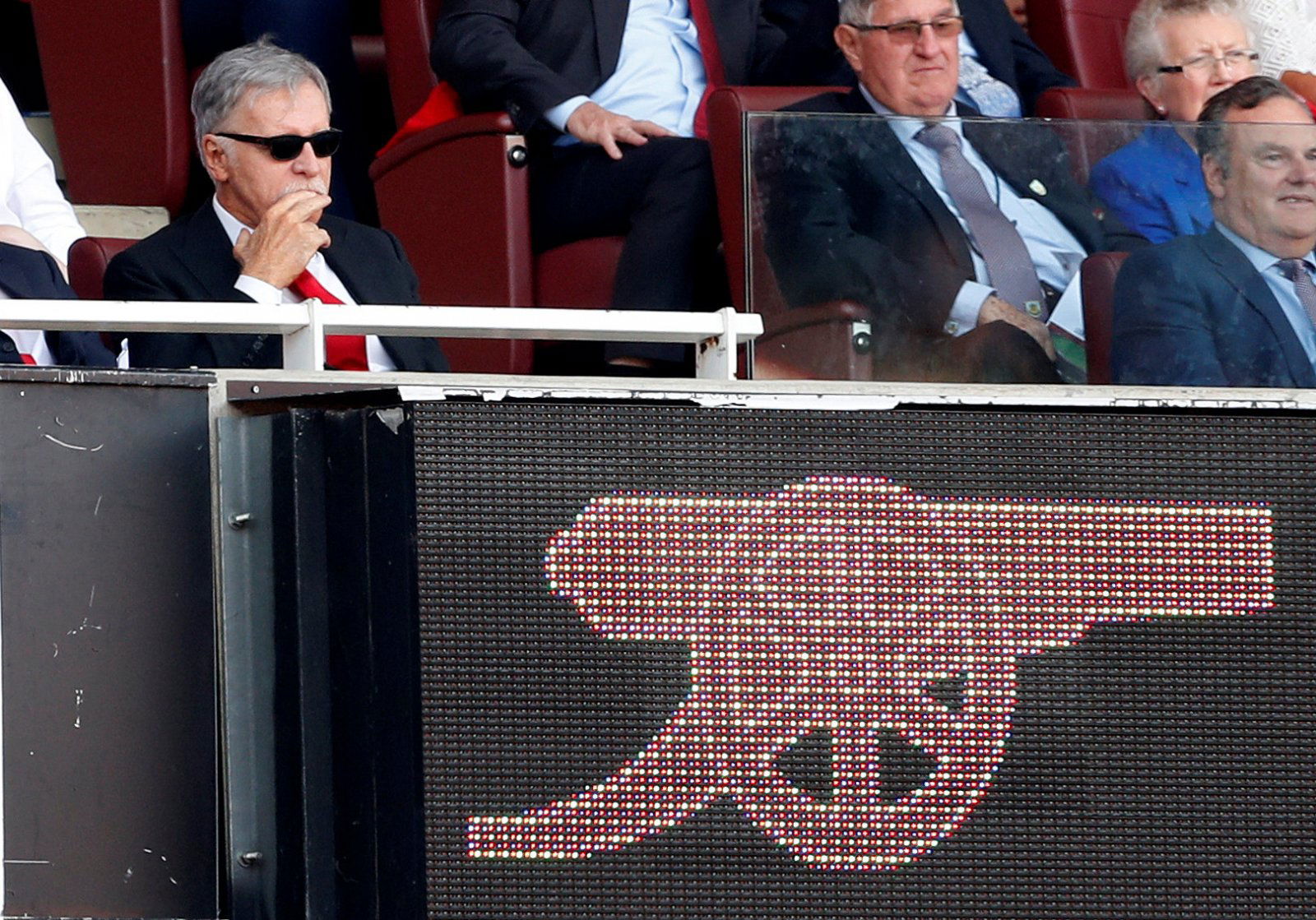 Arsenal fans have become very used to getting their hopes up just to be let down, and it seems that the same thing may be happening again here. The Gunners aren't all as gullible as to just believe whatever they read, but they'd love to believe these reports are true, as The Star claims that Stan Kroenke could be set to inject some cash into Arsenal.
Star | Stan Kroenke to receive a cash injection having finally paid off the debt on his privately-financed £138m Pepsi Center, where his NBA and NHL teams play. Forbes claim that should equate to around £2m per game, which could be utilized to help Arsenal next season.

— LTArsenal (@ltarsenal) 17 April 2019
It's well-documented that whilst Arsenal are struggling financially, Kroenke's other sporting investments in America are thriving. However, the American has finally paid off the debts he owed for financing The Pepsi Centre, the stadium in which his Denver Nuggets and Colorado Avalanche sides play their basketball and ice hockey matches. That means he's now set to profit from every game that's played at the 18,000 seater stadium.
According to Forbes, that means that Kroenke will pocket a figure of roughly £2 million every time one of his sides plays at The Pepsi Centre, and with that extra money going into the businessman's pocket, Arsenal fans might be given some hope that they can finally start benefitting from having him as their owner. When Kroenke bought the Gunners, the aim was to make them self-sustainable, and whilst they're working towards that, the extra few million quid would go a long way.
You can read the Gunners' thoughts on the Kroenke news here:
Don't. Don't give us hope like this

— Bíg Témz (@1temz1) 17 April 2019
That sickhead never invested a single penny in this club and I don't think it'll change anytime soon

— Arish Ahmad (@Rosicky_World) April 17, 2019
I never see that happening!

— Debby Bob (@debby_bob) April 17, 2019
Genuinley the first time I have ever seen something positive about Kroenke and it benefiting Arsenal. Which is why I highly doubt it

— Unais Gunmen (@gudebning) April 17, 2019
Massive Doubt

— shAfii (@M_dolllar) April 17, 2019
Mate April fools was 17 days ago

— Ash (@AshwinG362) April 17, 2019
No way would he invest his own money pic.twitter.com/4tsB2j75Rg

— Kully Athwal (@Kully_93) April 17, 2019
Wow,can't wait to see pigs fly

— Tas Jamie (@Jamie__Gunner) April 17, 2019
Arsenal fans are refusing to get their hopes up over this one and simply have no faith that they'll be getting any sort of financial aid from their negligent owner.