Arsenal fans take to Twitter to rubbish the idea of Andreas Christensen swoop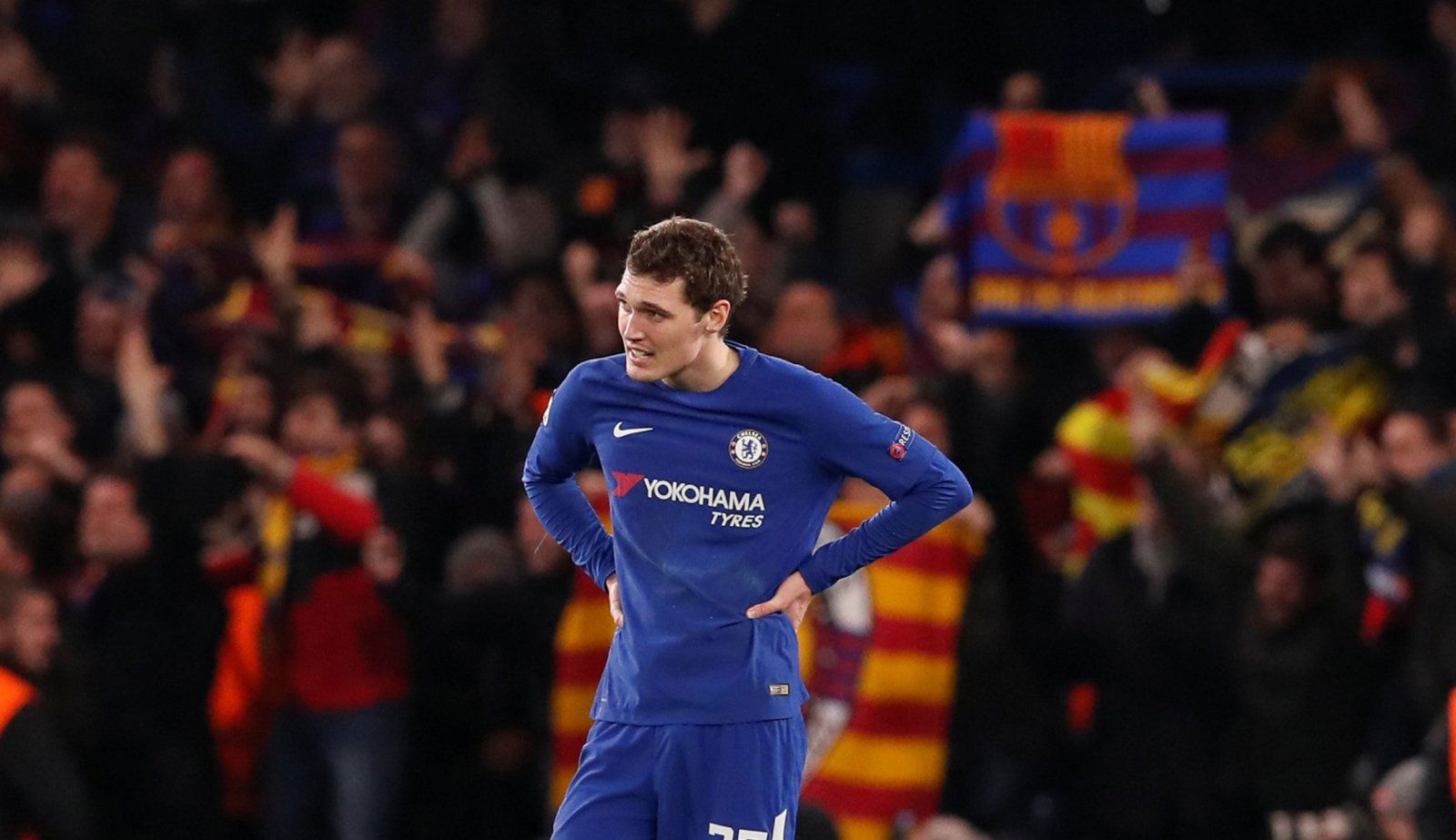 Arsenal fans always seem to be on the lookout for a new central defender and to be fair who can blame them. The Gunners have plenty of deadwood at the back at the moment, and whilst they're in no real position to be picky, they've all been rubbishing the idea of swooping for Chelsea's Andreas Christensen, an idea suggested by fan account LTArsenal.
Wonder if Chelsea would sell us Christensen. Really rate him. Find it strange that he's out of favour and the fact that our club is in London could tempt him to join us. Don't think he will be too expensive either. He's young, good on the ball and can even cover as a right back.

— LTArsenal (@ltarsenal) 17 March 2019
If Arsenal are to achieve anything and win silverware under Unai Emery then the fans all know that the one area they need to improve is at the back. Going forward they have a touch of class, even if they are soon to be losing Aaron Ramsey to Juventus. Regardless, they need someone with a bit of steel to come in and help them at the heart of their defence, and they don't believe that man is Christensen.
This season has seen the Danish defender fall below the likes of David Luiz and Antonio Rudiger in the pecking order at Stamford Bridge, and even if the Gunners could capitalise on this and swoop in on the youngster for a cut-price deal they're not keen on doing it. The 22-year-old has bags of ability and potential, is versatile and has the world at his feet, yet there is still something in him that the Gunners don't rate.
You can see what the Arsenal fans on Twitter had to say about a potential Christensen swoop here:
We need a player of higher calibre if we're to set our sights on competing for the league title and with their transfer embargo, unlikely to sell.

— FK (@fkhanage) 17 March 2019
Don't want him. We need to be looking to become title challengers in the next year or two once UCL football is in the bag. Want Koulibaly, Umtiti or De Ligt

— AFC (@afcRyan_) March 18, 2019
Strange. I'd rather have Calum Chambers tbf and he's already ours.

Poor shout.

— Chris (@AFC_Doug) March 17, 2019
Why sell to a rival. Ake is a realistic target .

— Proudly Zimbabwean (@tharealthomas) March 17, 2019
He'd fetch at least £30m imo but worth it

— Tony (@TTL_14) March 17, 2019
They have a transfer ban doubt they will sell anyone

— DWD (@WengerIsFrench) March 17, 2019
Why not use an Academy product instead? They're already better than Mustafi.

— PB (@Rain_Check_101) March 17, 2019
Chelsea won't sell anyone mate, they have a transfer ban for 2 windows, let alone strengthen a rival

— UpTheArse (@UpLeArse) March 17, 2019
The Gunners have no faith in signing Christensen and mostly don't want him anyway, making this move a strange one.