Arsenal fans take to Twitter to slam Emery for crucial mistakes in BATE loss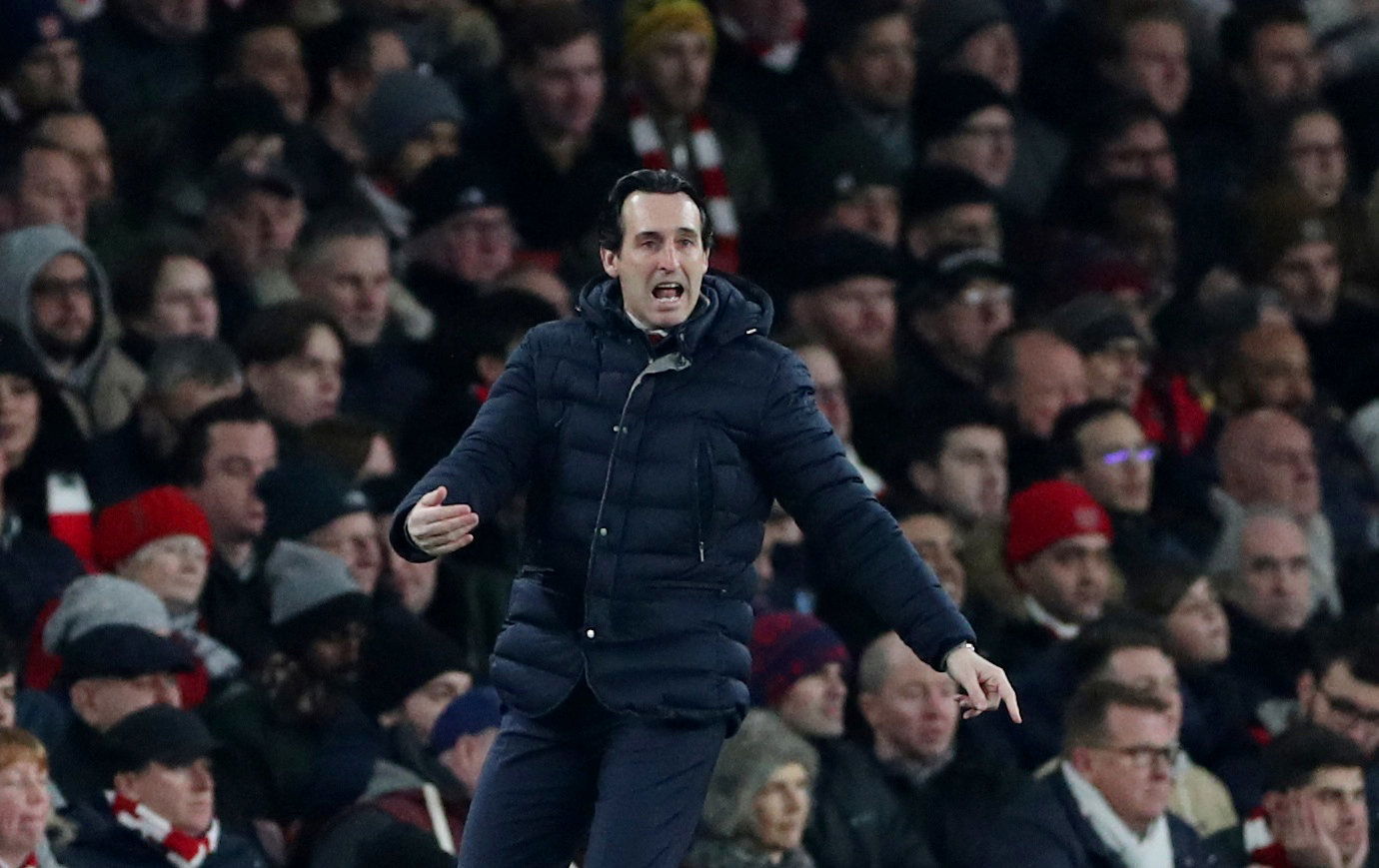 It will be a long week for Arsenal fans until their next game after they were left with egg on their faces in Belarus last night. Their Europa League opponents haven't played football since December as they're currently in their pre-season, yet they still managed to overcome the Gunners 1-0, and Arsenal fans are all blaming Unai Emery.
Unai Emery discusses…

Why we lost at @FCBate
Laca's red card
How we can turn the tie around#UEL

— Arsenal FC (@Arsenal) 14 February 2019
It was a disappointing game for all involved and associated with Arsenal. Most of the players let themselves down and the fact that Unai Emery took a strong side and couldn't set them up tactically to get all three points means this game will have to go down as his worst since he took the job at The Emirates back in the summer, and there were key errors that led to that.
The main mistake that the fans have been lambasting their gaffer for is the way he's treated Mesut Ozil. The German creator would have thrived last night and his flair and ability to carve open defences would have made him a star on the continent. However, Emery again left the star out, bringing up Ozil's 100th game he's missed out of the 313 since he joined the club and if the ex-Los Blancos man had been playing instead of Matteo Guendouzi of Granit Xhaka in the middle then it would have been a different game.
You can read the Gunners' thoughts on Emery here:
Cech has aged
Mustafi has never been good
Emery hates Ozil
Ozil creates chances
Emery hates creativity
Arsenal lack creativity

— Mr Sam (@XammyOfficial) February 14, 2019
The other issue here is why would any playmaker join our club after the issues Ozil is having.

— Gary (@Spudieboy58) February 14, 2019
You absolute animal while there is Mesut Ozil sitting back home, you lose to a wifi password here. Bring that man, play him ffs and see your strikers scoring from the chances he creates. How tough is that to understand? This ego battle needs to stop. It's ruining my club!

— Kushagra Jain (@kushagrajainn) February 15, 2019
Had enough of the Spanish Tony pulis get me a new manager

— Iby Akbar (@iby_akbar) February 14, 2019
This guy is just a Spanish version of David Moyes trying to justify his poor tactics with his poor English

— Who'sBobbyD (@Blakes254) February 15, 2019
reminds me of David Moyes….

— stuafc (@stuafc1) February 14, 2019
Even Stoke city play better than us, please Emery write ur divorce letter to Arsenal in the morning

— Dan Amana (@ayadamana) February 14, 2019
The manager has lost the plot this are the games under Wenger we would have won comfortably

— Nyanjoro Kariuki (@fabkariss) February 15, 2019
— Azizi Y (@Aziziyusrii) February 14, 2019
The Gunners cannot believe how badly they flopped away in Belarus and the fans are right to be getting on Emery's back for it.