Arsenal fans take to Twitter to slam shocking Mustafi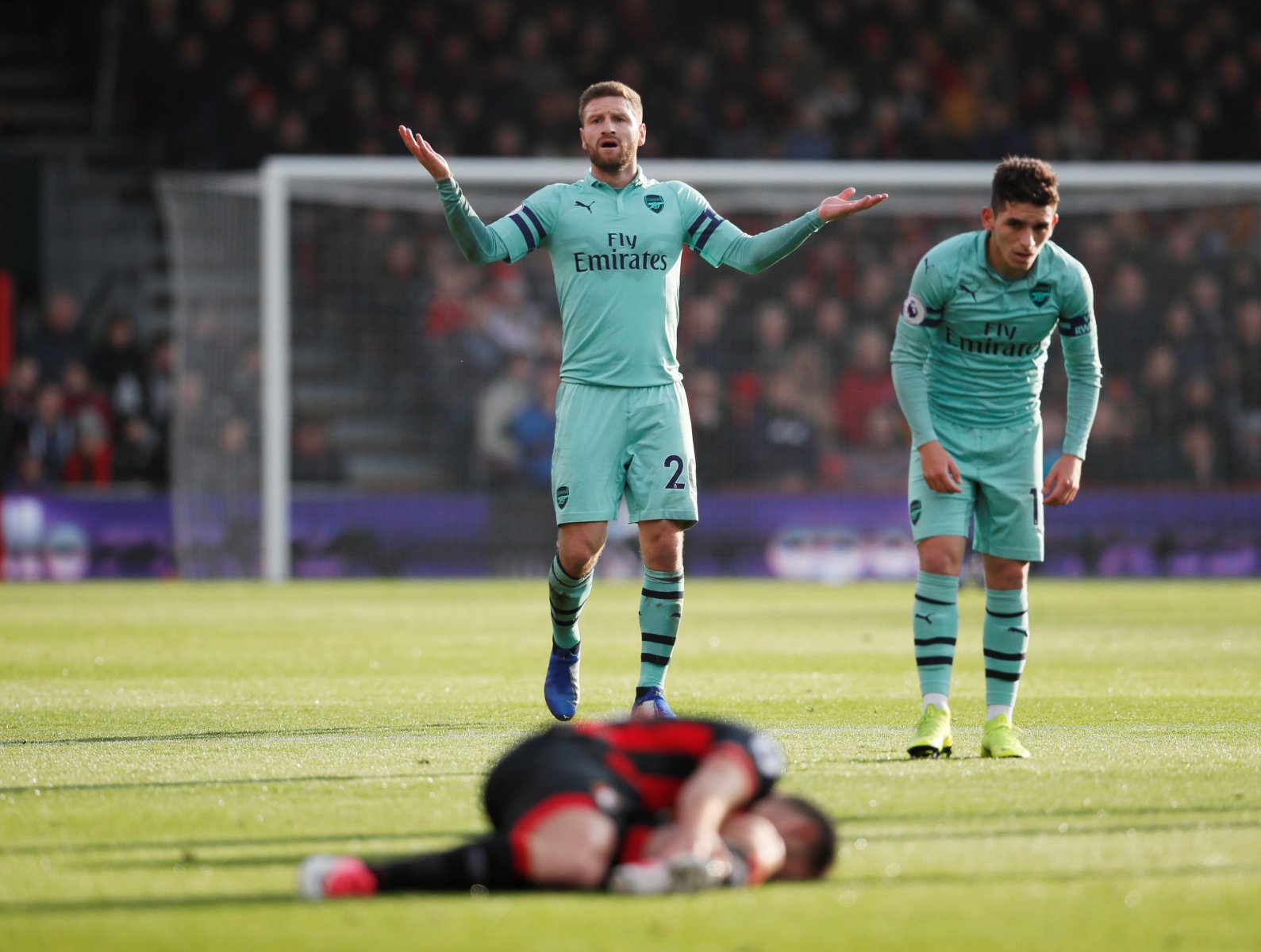 Arsenal fans can't quite believe that they paid such a large amount of money for Shkodran Mustafi. The German international had an absolute shocker yesterday as the Gunners fell to a 3-1 defeat at The Etihad and when he came off injured the fans will have been delighted to see the back of him.
Shkodran Mustafi was unable to finish #MCIARS…

…here's @UnaiEmery_ with an update on the defender

— Arsenal FC (@Arsenal) 3 February 2019
When Unai Emery gave an update on the player after the game the Gunners were all hoping that it might be something serious that would see him miss a lot of game time, although it seems their wishes haven't been granted. You can read an update on the injured German's setback on the Arsenal website, although if you're one of those fans who's hoping he may miss a few weeks, it's probably best not to.
Mustafi has proven time and time again that Arsenal were fools to spend such a fortune to bring him to The Emirates, and they'd do anything to see the 26-year-old taken off their hands. However, if he continues to defend the way he did yesterday against Manchester City then it's hard to see any sort of reputable club coming in for the ex-Valencia man.
You can read the Gunners' verdict on Mustafi here:
How do u defend? pic.twitter.com/15O20xrqfw

— Iᴍʀäɴɴ (@Imrann_AFC) February 3, 2019
Sounds bad, he should retire

— Alex (@alex49200) February 3, 2019
He's always unable to finish games when we get thrashed.

— tgoon (@tomrclar90) February 3, 2019
Hopefully he's unable to finish the rest of the season the fraud

— Kieran Lester (@KieranLester_) February 3, 2019
The most foolish and outrageous player ever to be in the team

— فرزادينُف (@farzadinof) 3 February 2019
Shame he wasn't unable to start

— Dom (@DomPlatt1) February 3, 2019
This guy should be sold, can't withstand playing against top teams

— Harifarta (@Harifarta1) February 4, 2019
The Gunners would love to be rid of Mustafi and always expect the worse when they see his name in the starting lineup.