Arsenal fans take to Twitter to slate Paul Merson after Torreira comments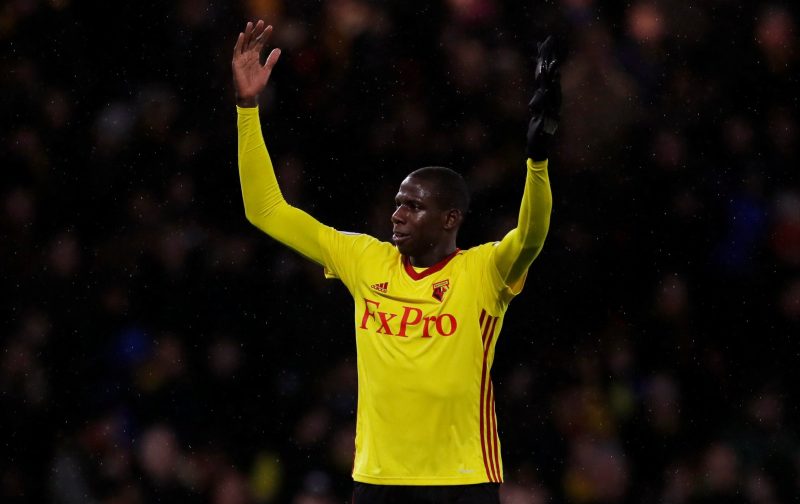 Paul Merson is one of those ex-players who gets a lot of stick from the fans he used to turn out for every week. However, it's all his own doing as he comes out with ludicrous soundbites winding up Arsenal fans. This time around, he's claimed that the Gunners should sign Abdoulaye Doucoure, claiming he's 'much better' than Lucas Torreira.
"They should sign Abdoulaye Doucoure at Watford – he'd walk into the team. I'd take him tomorrow morning. He much better than Torreira and he scores goals. He's one of the most under-rated players in the Premier League – he could play for any of the top six."

– Paul Merson pic.twitter.com/3pNbDFYp7N

— AFTV (@AFTVMedia) January 24, 2019
The Arsenal fans who have seen this and have reacted badly have nothing against Doucoure. The Frenchman is a sublime midfielder and has been more than a shining light in the current Watford side. However, to say that he's better than their star midfielder man who joined for a sizeable £26 million last July is frankly ridiculous, and the Gunners are letting him know that.
Merson seems to have some kind of vendetta against his former club with all of the rubbish that he spouts about them, and the supporters have gotten used to just laughing off the things he says. If the 50-year-old had claimed that Doucoure would walk into Arsenal over Granit Xhaka then the fans would have been easier to convince, but they're not having anything negative said about their Uruguayan terrier.
You can read the Gunners' responses to Merson's comments here:
Doucore is better than Torreira?? Merson is an enemy of progress….

— Gooner Sancy (@sancyafc) 24 January 2019
Ah, Paul Merson, up to no good as usual I see.

— Ray Thompson (@underthenet88) January 24, 2019
Someone should seriously investigate Merson

— Zemichael (@Zemichael16) January 24, 2019
Merson genuinely shouldn't be a pundit.

— Luke (@N0vichok) January 24, 2019
Absolute donut

— Shakeel Walker (@big_shaka99) 24 January 2019
He must be joking now surely

— Luke Cam (@Lukecam02) January 24, 2019
Merson is a joke at this point

— Usismama (@Usismamayo) January 24, 2019
Mad man forever talking rubbish

— MrMk (@genmk) January 24, 2019
The Gunners cannot believe some of the rubbish that Merson comes out with and will quickly be forgetting his latest bizarre claim.