Arsenal: Fans unsure of Unai Emery's reason for leaving Mesut Ozil back in London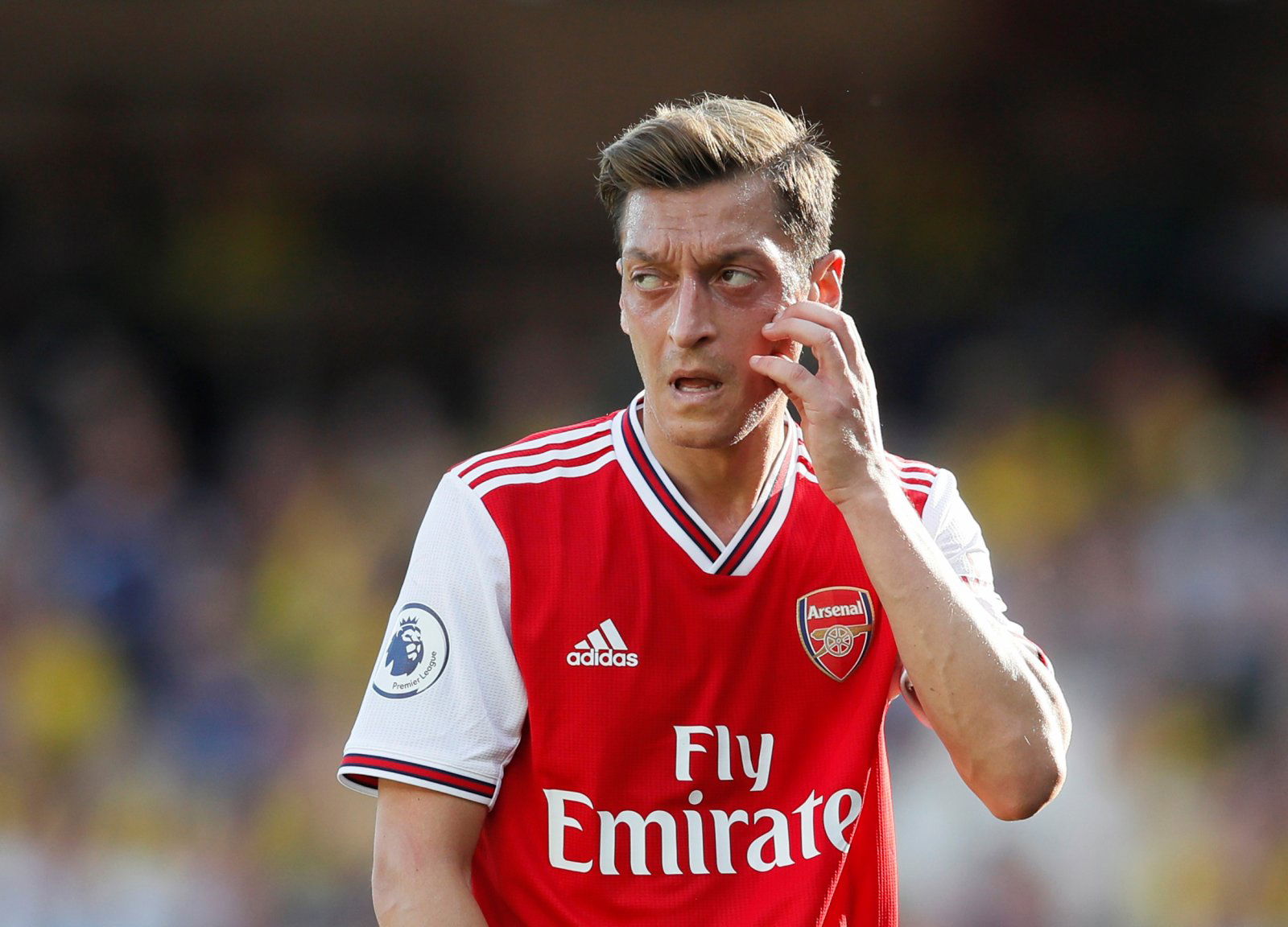 Arsenal fans aren't sure of Unai Emery's reason for leaving playmaker Mesut Ozil back in London ahead of the club's game against Eintracht Frankfurt.
The Spanish manager has said that he left Ozil back in London so that he can rest ahead of Arsenal's game at home to Aston Villa on Sunday (via Goal).
The former Germany international has played just one game this season, the 2-2 draw away to Watford last Sunday (via Transfermarkt).
Ozil has had a rollercoaster few months in north London, first being attacked by an armed gang before the start of the Premier League season, delaying his campaign (via BBC). The midfielder then suffered an illness, further delaying his integration back into Emery's side.
The game would've been the German's first game back in his homeland since he famously retired from international duty citing racism as one of the reasons (via The Guardian).
Despite Emery's reasoning behind Ozil's absence, fans took to Twitter to doubt their manager.
Here is a selection of tweets from Gooners:
definitely another bust up

— Dylan (@AFCDylan_) September 18, 2019
Ozil 'rested' after playing his first 65 minutes of the season

— A V (@AV93_) September 18, 2019
Özil definitely called the fraud out. ego hurting again

— ‎اسماعيل (@ismaelabadin) September 18, 2019
Ozil has played one game but he's being rested. What's wrong with this mango of a manager?
Xhaka and Matteo have played all our games, and they played 90mins, why aren't they rested? #UnaiOut

— Ashraf (@Ashraf_1879) September 19, 2019
Unai must go.. Why does he keep dropping him and making excuses.. He was one of our best players on the pitch against Watford. Puppet emery still subbed him and now he left him out of the squad..

— KAC (@kingz_auto) September 18, 2019
The truth yea ??

— The Storm (@TheStor33141703) September 18, 2019
Urghh seriously we deserve a better manager than this fraud..

— QUEEN_GOONER (@GooneretteXhaka) September 18, 2019