Arsenal fans were far from happy with Unai Emery in European embarrassment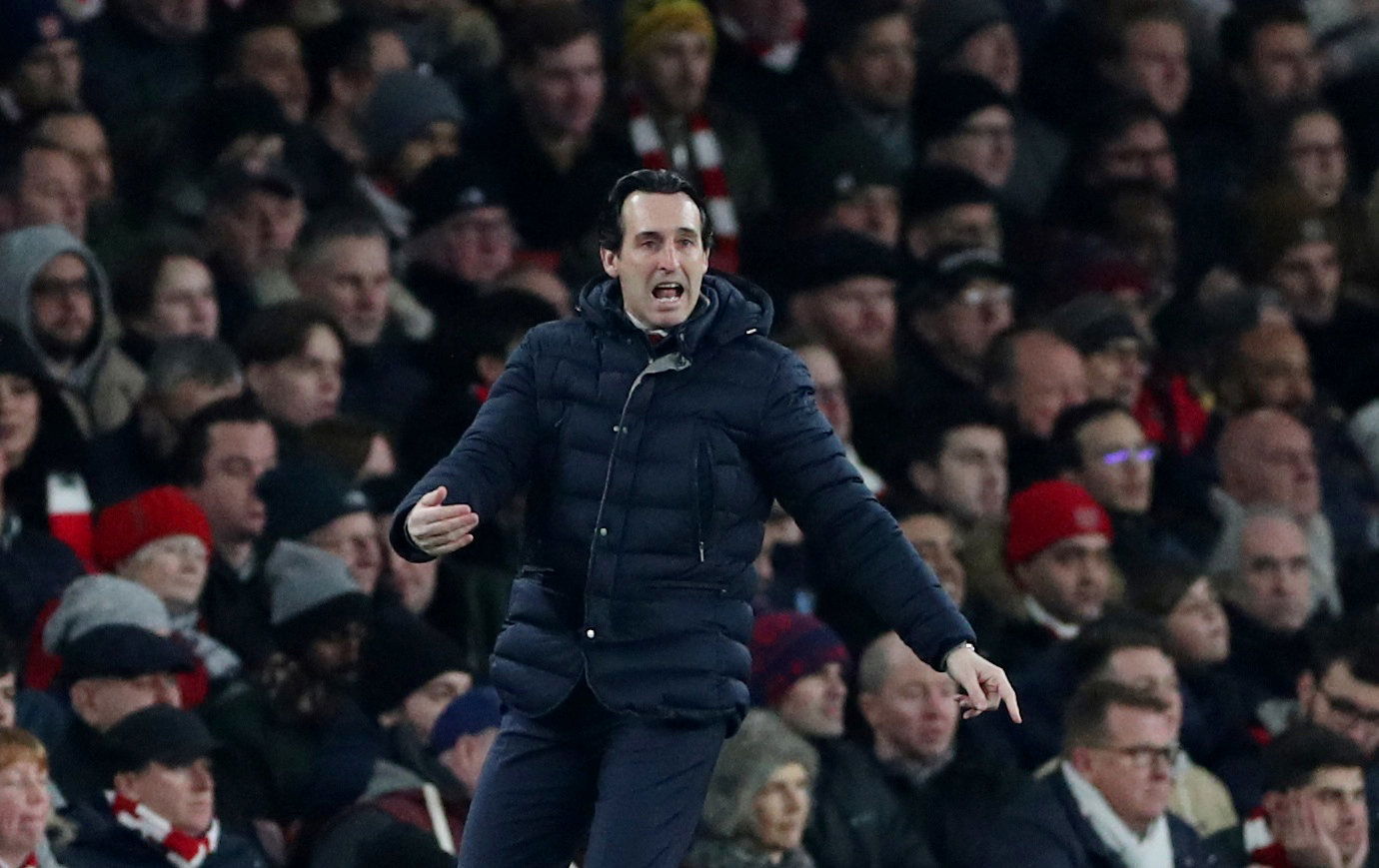 Defensive frailties, weak tactics and a lack of creativity haunted the Gunners in yesterday's early evening kick-off. Arsenal fans will be feeling pretty robbed today to have shelled out on flights, accommodation and tickets just to be embarrassed bt Stade Rennais, and Unai Emery is bearing the brunt of the blame.
What went wrong tonight?

— AFTV (@AFTVMedia) March 7, 2019
It really isn't hard to see why Emery is being given pelters for his performance last night. Whilst having Sokratis Papastathopoulos given his marching orders on the stroke of half-time didn't help, the fans couldn't help but pin this one on their manager. Emery has a real love affair with the Europa League, winning it in three consecutive years with Sevilla, yet he'll need to get his act together this time.
The Spaniard's bizarre changes and intent to continue playing a high-intensity pressing game despite being a man down was frankly absurd. Any other manager would have sat in at 1-1 or even at 2-1 down and attempted to limit the damages, yet the ex-PSG boss showed signs of inexperience with his game plan, and he is now rightfully being slated by his own fans for the way they fell to a defeat in France.
You can read the Gunners' raging verdict on Emery here:
Emery have to correct this or we lose faith in him

We We have to win something this season

— Bawest (@Maurice_Bawest) March 7, 2019
The subs were bad.. Take of an attacking mid bring in a proper defender to cover that back line be conservative.. Emery had no plan b

— tinashe matahwa (@TinasheMatahwa) March 7, 2019
Emery tactically didn't adjust. We needed Mourinho like tactics after the sending off. Pressing game with 10 men? Scandalous

— Abhishek (@a_bose07) March 7, 2019
Tactically Emery got it all wrong

— Archiebald (@ArchiebaldDJ) March 7, 2019
Emery tactics 2nd half all wrong

— Jamie Bartholomew (@jamie_jamster19) March 7, 2019
Emery out

— Agent #CapAm (@sandeep4712) March 7, 2019
One word….. Emery

— Kevin Singleton (@Singy08) March 8, 2019
Emery messed up the system with his subs.

— Duncan (@DuncanSmort) March 8, 2019
The Gunners were fuming to see their side fall to a 3-1 defeat and now they have it all to do at The Emirates in six days time.