Arsenal fans were perplexed by one of Unai Emery's decisions on Wednesday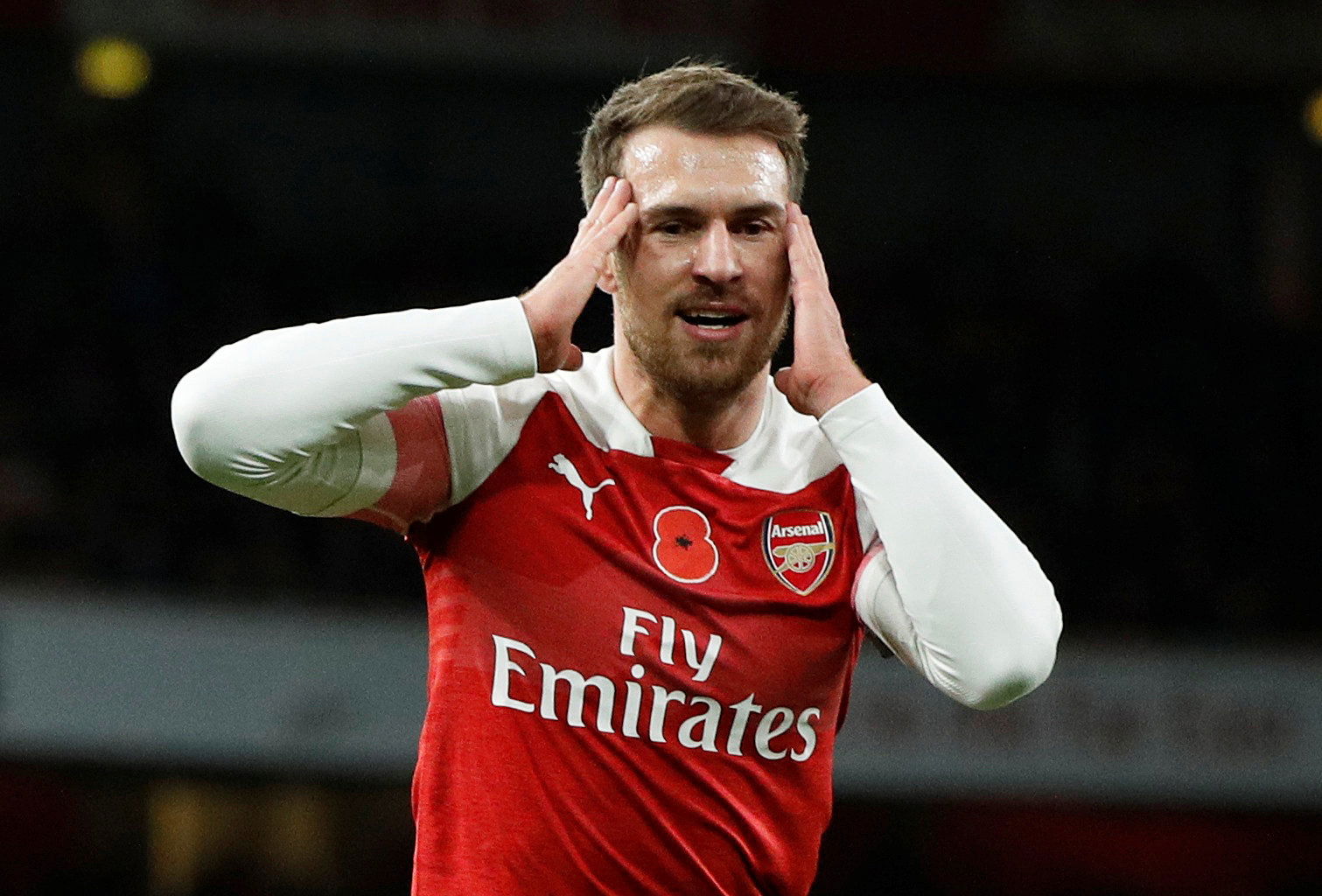 For the most part, Unai Emery has been a popular man amongst Arsenal fans online. The Spaniard has delivered results and he's improved his team quickly following his arrival over the summer.
However, after a strong first portion of the season, the Gunners are currently navigating some choppy seas, and the new Arsenal boss hasn't been void of any frustration from fans.
Of course, when things don't go perfectly, individual decisions will always be under the microscope, and it's fair to say that one of Emery's Boxing Day decisions didn't go down too well on Wednesday.
Aaron Ramsey is on for histh @premierleague appearance

@aaronramsey
@LacazetteAlex #BHAARS 1-1 (61) pic.twitter.com/YWWCbDYAjb

— Arsenal FC (@Arsenal) December 26, 2018
Indeed, Arsenal took on Brighton on Wednesday, and during the second half, Emery decided to take of Alexandre Lacazette and bring on Aaron Ramsey.
Supporters seem to have taken offence with the decision, as they just can't work out why a forward would be taken off when the team wasn't winning. Indeed, many would rather have seen Mateo Guendouzi come off instead, it seems. See their frustration below…
Our best creative attacker off yet you leave Guendouzi on? Don't start breaking Laca's confidence like Wenger did.

— j.hst (@EnglishMan98) December 26, 2018
We're losing this one as well…

— moses Arsene (@ArseneMoses) December 26, 2018
I think this is a terrible decision.

— Eric (@EmperorEF) December 26, 2018
Emery behaving like Wenger… Taking off Laca & leaving Guendouzi???? Really @UnaiEmery_

— Mkenya Mzalendo (@Kenboychild) December 26, 2018
5 midfielders?? Lacazette has done very well and deserves more time to bag himself a goal or another assist. Guendouzi should be off for Rambo, not Laca

— tt (@afcsokratis) December 26, 2018
Why Lacazette?! Another strange decision by Unai.

— Pain In The Arsenal (@PainInThArsenal) December 26, 2018
Ridiculous. Take off guendouzi… we are tied we need goals

— Andrei Kougoucheff (@AMKougoucheff) December 26, 2018
WHY WOULD YOU NOT TAKE GUENDOUZI OFF. LACA!?!?!?

— Loading. . . (@lord_spinmove) December 26, 2018
Wrong sub again Emery. 🙁

— Keith Mwathi (@Keith_Mwathi) December 26, 2018
Emery have a serious problem! Don't know what he has against Laca!

— Rob (@Rob1_BBB) December 26, 2018
Thoughts?