Arsenal fans would love to see Ozil shipped to China for big money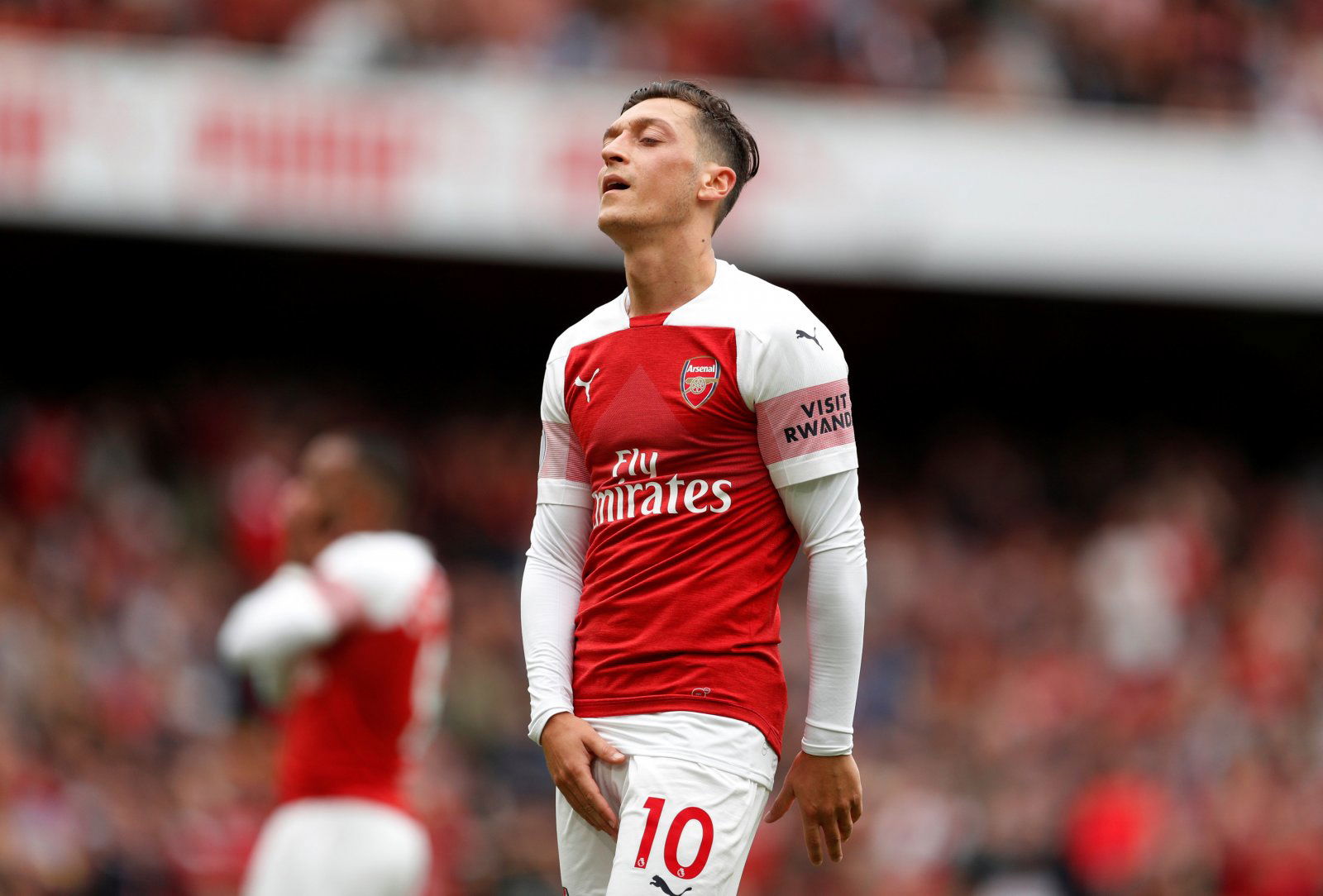 At the moment, it looks like Mesut Ozil isn't one who's being used very effectively at The Emirates. After missing a few games with a dubious back injury, Unai Emery has been reluctant to throw the German back into the fold, sparking debate amongst Arsenal fans over whether or not they'd like to keep him in January.
If we get a 80-90m bid for him, would you take it?

— LTArsenal™️ (@ltarsenal) December 27, 2018
Whilst there isn't a credible source linking Mesut Ozil with a move to China, the fans certainly wish there was. After seeing Chelsea's Oscar move to Asia a few years back for a massive fee, the Gunners would be over the moon if a Chinese Super League club would be willing to throw £80 million or £90 million at the World Cup winner.
The last few weeks certainly have been tough for the Ozil-loving Gunners. The German international, whose international future is also up in the air at the moment, has only managed to make three appearances in the Gunners last seven Premier League games and has played the full 90 minutes just once. It looks like the writing might just be on the wall for Ozil, and the fans aren't stupid for wanting to cash in whilst they can.
You can read the Gunners' thoughts on a big money move for Ozil here:
Without a doubt!

— BoschMathias (@BoschMathias1) December 27, 2018
I'd charter the plane myself

— Chris Godfrey (@ChrisPJGodfrey) December 27, 2018
An 8 or 9m bid I would take

— DeanMacey@ABanter (@deanmaceyDAFC) December 27, 2018
Probably… Then buy a decent winger and give Ramsey a contract. And I love Ozil as a player but it would make sense

— Captain_Ozil (@AfricanExportLt) December 27, 2018
Yes yes yes yes yes yes yes and 1000 yes….xD

— Fran Rodriguez (@frangun46) December 27, 2018
Be lucky to get 30 million
He's 30 years of age and on 300k a week

— jesse collins (@jesse_j6) December 27, 2018
Definitely

— Jakob (@jakob_AFC10) December 27, 2018
At his age in a heartbeat

— GoonerAFC (@GoonerAFC5) December 27, 2018
In a heartbeat…. However, he's not worth that much.

— TJ Boucher (@TheJman77) December 27, 2018
Sure. Emery won't be playing him enough anyway. Might as well cash in.

— JD (@Jdeepchandani) December 27, 2018
The Gunners wouldn't be against letting Ozil go for big money, and would welcome anyone willing to throw some cash at them on January.