Arsenal fans would love to see Watford ace Doucoure at The Emirates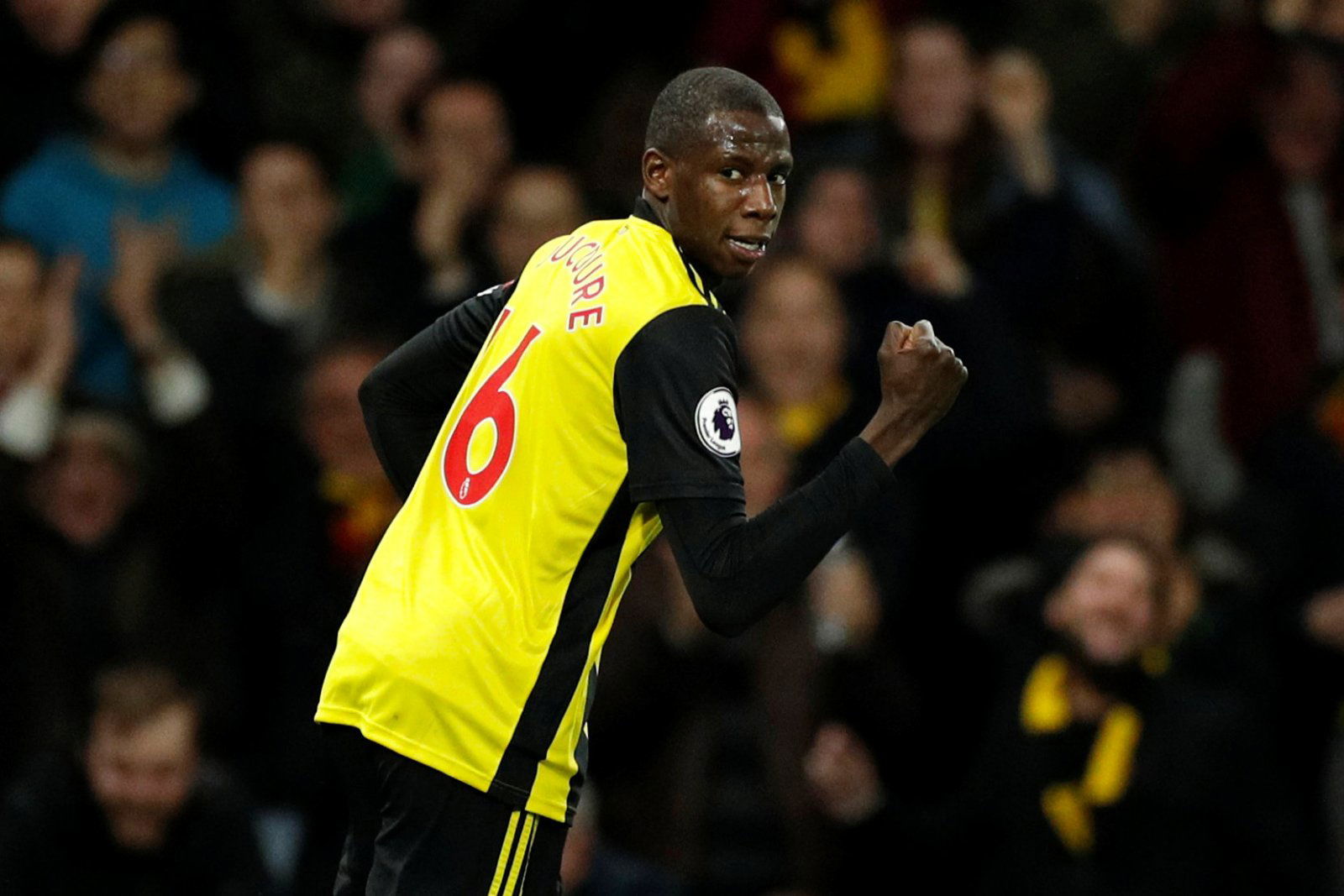 Loads of people tuned into the FA Cup final yesterday to see Pep Guardiola's side complete the first ever domestic treble that England has ever seen with a comprehensive 6-0 win over Watford. However, some Arsenal fans saw enough in it from Watford to be calling for their star midfield man Abdoulaye Doucoure to join them.
Doucoure is one of those who can make football look so easy when he's playing at his very best, and whilst there was a massive second-half capitulation yesterday at Wembley, Doucoure was one who can walk away from the FA Cup final with his head held high. The Hornets were thoroughly beaten, but it says a lot that there were neutral fans raving over the Frenchman on Twitter.
In all truth, the Arsenal fans raving over Doucoure didn't need to watch yesterday to want Watford's star man to sign for them. The 26-year-old has a Transfermarkt valuation of just £22.5 million and if he could be poached for that kind of fee then it would be a very smart coup. The Hornets star midfield ace brings goals, assists, energy and graft to the midfield, although Arsenal won't be the only club sniffing around for him this summer seeing as how well Doucoure has played this season.
You can read the Gunners' calls for Doucoure to sign here:
Nah Doucoure needs to come to Arsenal

— JF. (@jf2bg) May 18, 2019
My dream is Doucoure love that guy.

— Shannon Gray (@ShanoG14) May 17, 2019
Business Arsenal Football Club could do this summer:

£40 mil + Iwobi for Zaha
£25 mil for Ziyech
£50 mil for Umtiti
£28 mil for Doucoure

— LacaZeTTe (@LacaZeTTe_) 19 May 2019
Would take Doucoure at Arsenal.

— Matthew Burford (@MatthewBurford) May 18, 2019
Can we please sign Doucoure! #AFC

— GunnerPride (@Gunner_pride) May 18, 2019
Come back home, we have Doucoure at Watford. Will surely be a fantastic signing for AFC. Go for him Emeryyyyyy

— Prince AAS (@AASUDAN) May 18, 2019
How come no one is looking to sign Abdoulaye Doucoure? That guy will be solid for Arsenal o. Pretty decent CM.

— Liyafah (@adegbiji) May 19, 2019
If Arsenal do sell Xhaka, I can see Doucoure as a potential replacement.

— H (@Ah_U_B) May 18, 2019
The Gunners all seem desperate to sign Doucoure this summer, and even after the 6- final defeat the Frenchman would be sound addition at the club.