Arsenal: Sit down and listen to any big Hector Bellerin offers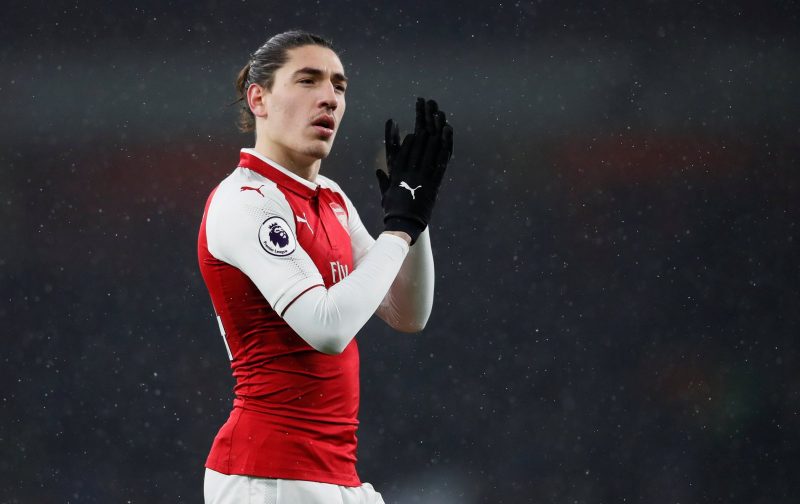 Arsenal's upcoming season is set to be an exciting one for fans of the Gunners, who will have been impressed with what they saw from manager Unai Emery last term. Well, in part anyway. 
The Gunners manager did enough it seems to win over the doubters following his taking over from club legend Arsen Wenger, and it will be interesting to see what steps he takes in the coming weeks in terms of incomings and outgoings from the club.
Indeed, one player who has been linked (via the Telegraph) with a move away from the club this weekend is right-back Hector Bellerin, who has seemed to stall somewhat in his progress in the last 12 months.
Bellerin is of course a class act on his day, but injuries and loss of form have played their part in the French speedster not quite living up to the potential he showed in his very early days as a Gunners player.
This weekend's news has seen Bellerin emerge as a target for Diego Simeone at Atletico Madrid, and it is thought the Spanish club could offer money plus forward Vitolo to the Gunners, a player who is well known to manager Unai Emery from their time together previously.
And it is this addition of Vitolo in any deal which spikes our interest here in the Tavern, and we think that Arsenal need to listen carefully if this is indeed a package they are set to be offered.
While Bellerin is a top right back, recovering from his latest injury might well be a step too far for the Frenchman, and it's one of those injuries which could hamper his career going forward in terms of his ability to get back to his very best.
A nice cash sum, plus the addition of a forward like Vitolo who can cover various positions and bring goals to the table, should well be enough to convince Emery and his board that this is indeed a good deal.