Alexandre Lacazette is a more important player for Arsenal than Pierre-Emerick Aubameyang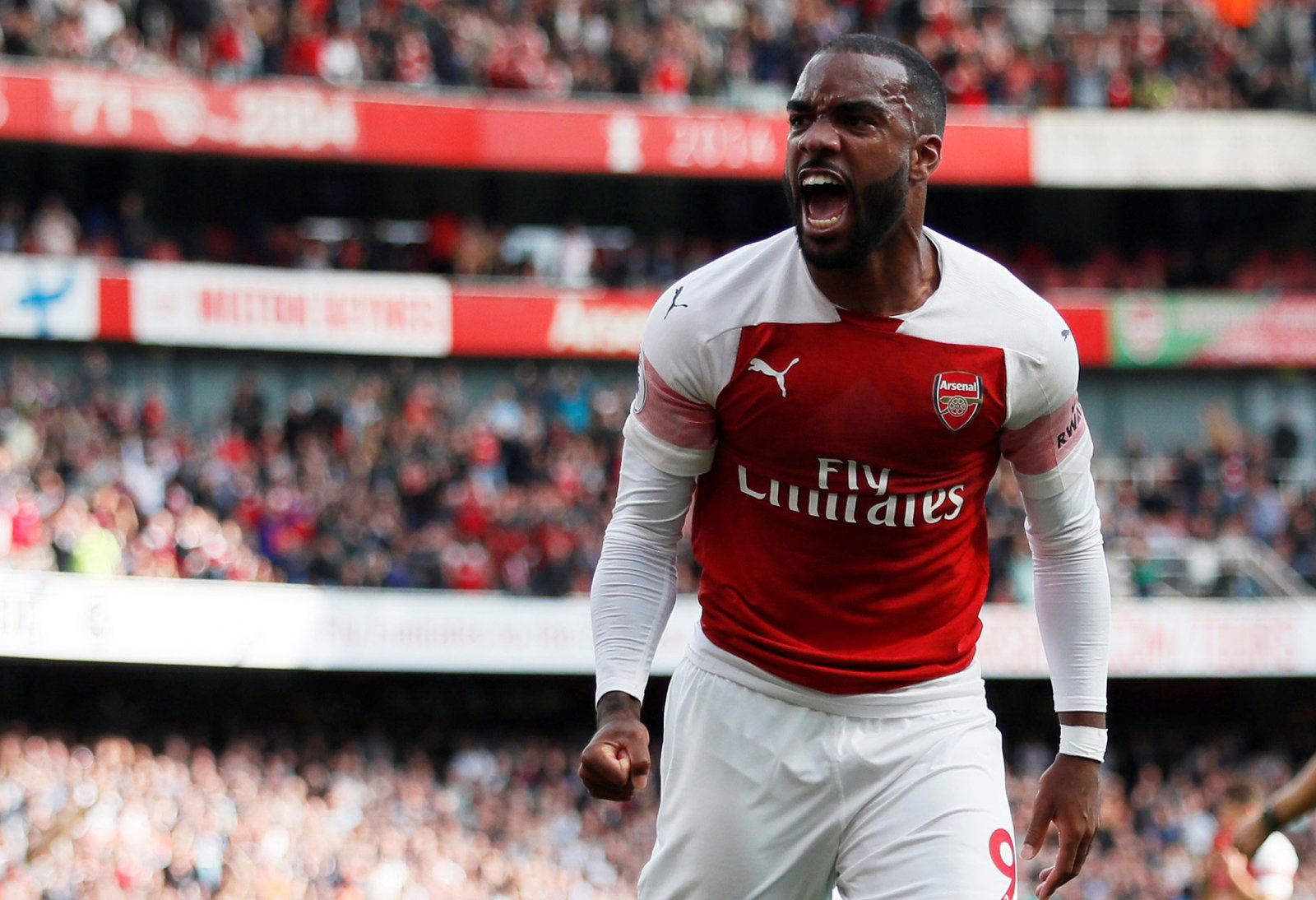 Arsenal are in a fortunate position to have two quality strikers like Alexandre Lacazette and Pierre-Emerick Aubameyang but, often the value of the Frenchman is not highlighted, while the former Borussia Dortmund man makes all the headlines for his goals.
Together, the pair have complemented each other really well since Aubameyang joined the Gunners almost a year ago and it is clear that a special bond has formed between them.
Yet, Lacazette's presence as the heart of the team's attack and relentless pressure on opposition defenders don't get enough credit.
Aubameyang might be in the hunt for the golden boot award this season but its Lacazette who is the engine of the team and carries the biggest threat to opposition teams.
The 27-year-old's goal over the weekend against Chelsea highlighted that.
He has one thought and that is to get the ball in the back of net no matter what.
What was most impressive of the former Lyon man's powerful strike that left Chelsea keeper Kepa Arrizabalaga stunned, was the fact that he didn't go to ground moments before when Pedro made contact with him, which could easily have been a penalty should Lacazette have gone down.
His determination to play on from that and rather have a shot at goal is an attribute many managers would like to see from their number nines.
Over the course of the season, Lacazette has been one of the most hard-working players in the Arsenal team, while Aubameyang has just been on hand most of the time to finish off goals.
Lacazette, on the other hand, has scored some brilliant goals this season, which has mainly been down to his work ethic and the never say die attitude he plays with.
One only has to look at the goals he scored against Everton, Cardiff City, Liverpool and Tottenham Hotspur this season to understand that and why he is the type of player that Arsenal need to make a push for the top four.