Arsenal: Ainsley Maitland-Niles push as wing-back could completely backfire on Emery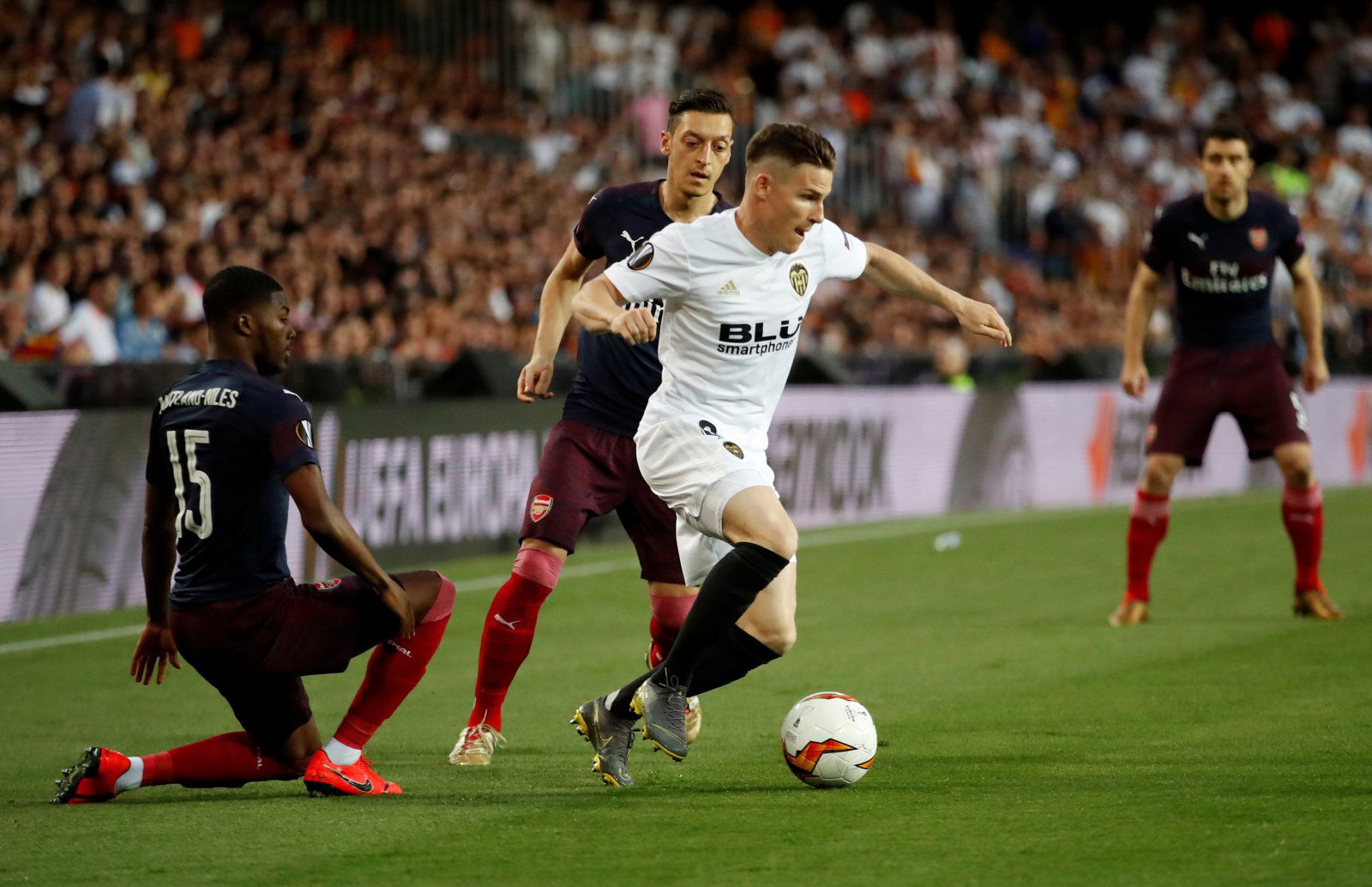 It's fair to say that Arsenal's glorious night at the Mestalla certainly showcased the best and worst of Ainsley Maitland-Niles.
The 21-year-old registered an impressive assist after dancing past defenders and putting in the perfect ball for Pierre Emerick-Aubameyang. Indeed, what a talent he looks like going forward. Yes, going forward, where he belongs.
Because, up until that point, he was having a complete nightmare defensively. With little to no cover in the right-back position, Maitland-Niles was forced to face the mite of Los Che's attack and crumbled under the pressure as a result. Goncalo Guedes repeatedly dribbled past him, while many long balls went over him as the youngster could only watch players go around him.
Thankfully, the Spanish side's final delivery was poor and his centre-backs were solid in thwarting away whatever came their way. However, in a celebratory night in Spain, Unai Emery must've been worried to see his defence exposed like that. While Arsenal have little options to turn onto, the 21-year-old shouldn't be kept as a wing-back beyond this season.
Maitland-Niles is not at all defensively stable, not having the knowledge or instincts of a top defender. The wing-back is a natural winger who loves to run at defences, bamboozle defenders and create through the right. With that in mind, he should be developed as a winger, as his one moment of magic proved him to be the Gunnars' best right-winger right now.
It's not as if Emery is blessed with options in wide areas either, so the academy graduate seems a natural fit there.
Emery should aim to reinforce the right-back slot with a proper cover for Hector Bellerin next season, despite how limited his transfer funds may actually be.
Frankly, the 21-year-old versatile winger should only be unleashed as one, where he clearly feels more comfortable in being a menace for opposition, rather than his own team.
Arsenal fans, do you think Maitland-Niles should be used in a more attacking role? Join the discussion by commenting below…